2020/05/18
Best Spots for an Amazing Family Adventure in Tokyo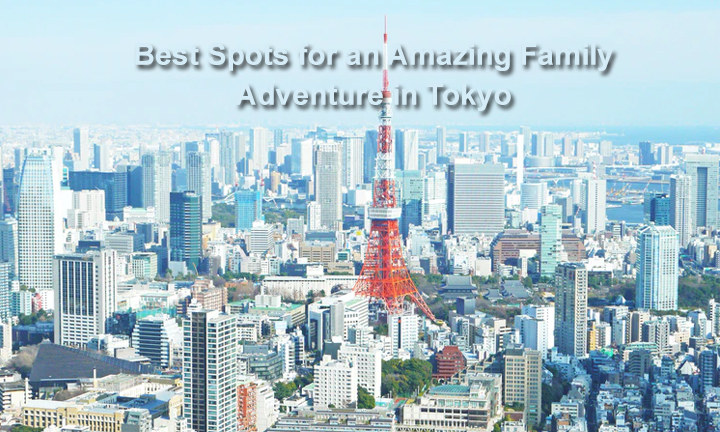 If you're planning to visit Japan, then Tokyo should be on the top of your list. After all, as the capital city of Japan, it's the best starting point to start your adventure in Japan.
  Tokyo offers a large cityscape that's brimming with life, culture, and adventure. And at night, you'll be amazed at how daziling the city lights can light up the view.
  Additionally, this city's numerous accommodations and tourist spots makes it the best place to visit if you're traveling by group.
  In fact, the perfect family adventure in Tokyo is definitely something you'll experience when you travel to Japan.
The City of Tokyo
  Tokyo is the capital city of Japan, which means that you can expect lots of amazing spots to visit. From historical structures like the Imperial Palace to scenic parks, this city has the perfect mix of activities for families.
  In fact, Tokyo ranks at the top of the Big City category for Conde Nast Traveler's 2019 survey. After all, this city has all the natural landscape, amazing cuizine, and fun-filled activities that your family can enjoy.
  The best part is that we've got insider tips for you to have the best family adventure in Tokyo.
What you should expect in Tokyo
  For starters, Tokyo is globally known as one of the most modern cities worldwide. Which means that you can easily explore Japan through convenient transportation networks like subways and railways to name a few.
  Additionally, despite its modern exterior, you'll find Tokyo to be full of cultural elements such as traditional festivals, museums, activities, and more.
  In other words, you can expect a sweet mix of culture and city life all in one location.
  Additionally, the city is also home to different entertainment venues for pop-culture concerts, traditional theaters, and sports matches.
  As a result, you have a wide range of activities that can make an unforgettable family adventure in Tokyo.
Best Spots for an Amazing Family Adventure in Tokyo
  Traveling with your family can be one of the most memorable experiences everyone should enjoy. However, group travels can also lead to major challenges if you don't plan ahead.
  This is particularly true if you're traveling to a foreign country that doesn't use english as it's main language. In fact, a nippon.com article shows that Japan ranks 53rd out of 100 non-english speaking countries.
  Which puts Japan in its fourth year of falling under the "low proficiency" category of the survey.
  As a result, tourists generally have difficulties with communication between locals. Which is more prevalent when you go further into rural areas and the countrysides of Japan.
  However, you can easily hire a local photographer to accompany you on your tour. So you can have helpful insights and get amazing photographs in one go.
  Finally, you can minimize your travel challenges if you just book your accommodations and plan your activities in advance.
1. Tokyo Skytree
  We're starting off the list with the best place to see the entirety of the city. The Tokyo Skytree is an incredibly tall free-standing communications tower.
  The tower opened its doors to tourists in 2012, and since then, it's been a go-to spot for travelers. After all, spending an evening atop a 2,000 foot tower is something any traveler should experience.
  Additionally, the view of dazzling city lights is enough a perfect place to start your family adventure in Tokyo.
  To visit the Tokyo Skytree tower, you need to go to Minato and proceed to the Sumida district. You can also use this address to help you find your way: 1 Chome-1-2 Oshiage, Sumida City, Tokyo 131-0045, Japan.
  Additionally, you can also visit another iconic tower called the Tokyo tower. There, you'll see beautiful illumination displays and attractions.
  In fact, if you're lucky, you might even stumble upon some fun-filled events. So take a look at the city's majestic scenery and visit a tower with your family.
2. Imperial Palace
  If you happen to pass by the Marunouchi district, there's one spot that you should never miss. The Imperial Palace is one of the top tourist spots that you and your family can visit.
  With its 17th century design, the palace boasts of rich cultural history and a scenic landscape. For example, you can expect to see a large palace surrounded by stone walls and deep moats that acted as protection in the olden times.
  Additionally, the garden and trees are perfect for a peaceful family adventure in Tokyo. Finally, you'll want to take amazing pictures at the famous Nijubashi Bridge that leads you directly inside the premise.
  Despite the imperial family's continuous use of the palace, it is still open to tourists. In fact, there are lots of different tours for you to choose from. You just have to book yours in advance because you can expect a lot of people to visit. Here are some of the tours that you can experience:
The Visitor's House tour (also known as Someikan)
Seimon-tetsubarashi tour of the bridge
Mt. Fuji Scenic tour (also known as Fujimi-yagura)
Imperial Household Building tour
  This spot is very popular so don't forget to book your tours in advance. And one more tip, you can also hire a personal photographer to take memorable photos. So you can take back amazing memories with your family without any worries.
3. Senso-Ji Temple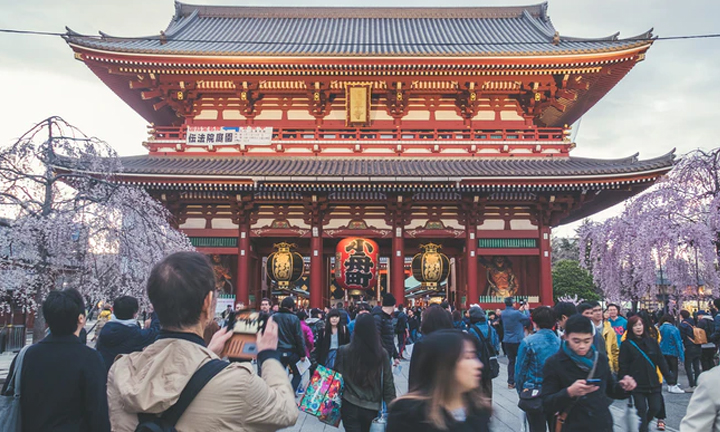 Another one of Japan's historical spots is the well-known temple of the Asakusa district. The Senso-Ji is a Budhist temple that is dedicated to Kannon, who is known as the divinity of compassion.
  Despite being one of the oldest temples in Tokyo, the design and articulations still resemble that of ancient times.
  Which means that a visit to Senso-Ji temple will feel like traveling to the past. Along with its beautiful history, the centerpiece of the premise lies in its magnificent shrine.
  The shrine is tucked neatly at the end of a busy market that's filled with treats, treasures, and souvenirs. So you're sure to have a fun family adventure in Tokyo when you visit the Senso-Ji temple.
  In fact, the market is the perfect spot to explore and enjoy with your loved ones. So visit the temple, learn about their history, and fill your soul with a serene spiritual experience.
4. Ginza District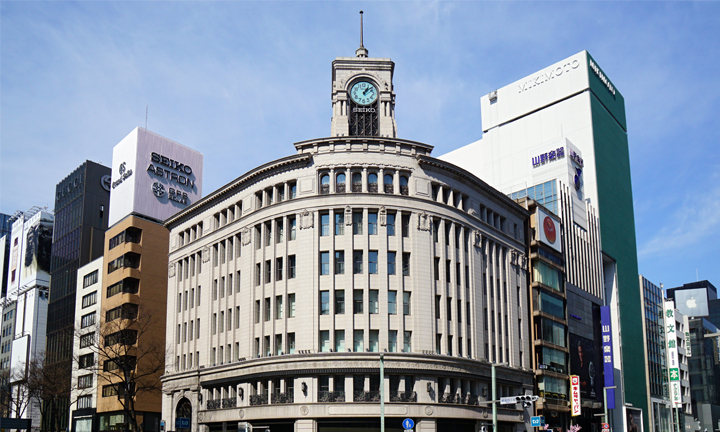 If you want to shop for souvenirs and gifts, then the Ginza shopping area is the spot for you. Ginza is known as the most active shopping hub in Tokyo. Which means that you and your company can expect to find everything that you need here.
  Additionally, Ginza isn't only known for its popular shopping attractions. In fact, the busy nature of the area lies in its geographical history. Ginza is historically the spot where merchants from the main cities of Japan would gather and trade.
  As a result, your family adventure in Tokyo wouldn't be complete with its shopping experience. And if you don't want to spend too much, Ginza is also the perfect spot to stroll around and window shop.
  You might even see some wonderful street performances like the Kabuki dances of ancient Japan.
5. National Museums and Art Galleries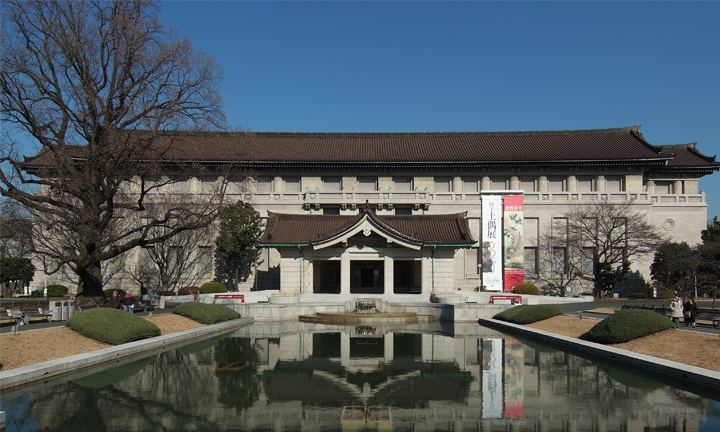 Finally, Tokyo is home to numerous museums and parks that offer a deeper understanding of the life of its people. For example, the National Art Center is the best spot to witness the outstanding quality of Japan's infrastructures.
  Here, you'll find hundreds of beautiful art works that are kept safe within the curving halls of the glass building.
  Now, that's truly a sight for you and your family to see! Additionally, there are also other notable museums for you to visit. In fact, here are some of the most notable spots that you can visit:
 Edo-Tokyo Museum
 Miraikan Museum
 National Museum of Western Art
 Tokyo National Museum.
6. Peaceful Parks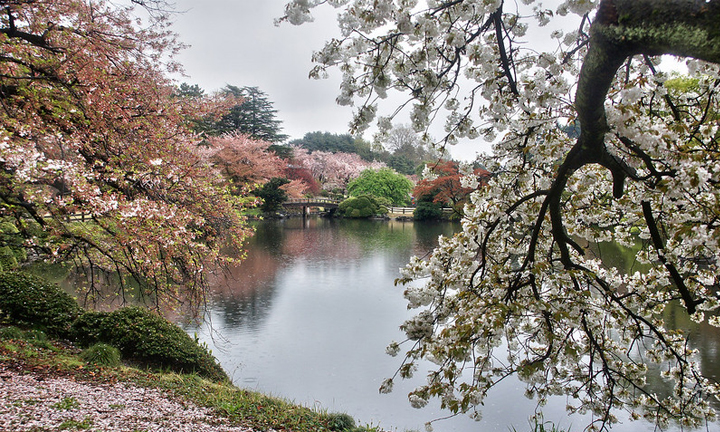 Your awesome family adventure in Tokyo won't need to end with Japan's museums. That's because outdoor facilities like parks and zoos are very easily accessible for tourists and travelers.
  In fact, visiting parks may be a good way to relax after your days of constant tours and travels. After all, it's hard for families not to enjoy spending beautiful days with each other's company. So if you want a quiet stroll under the clear blue skies, you should visit these spots:
 Shinjuku Gyoen National Garden
 Yoyogi Park
 Ueno Onshi Park
 Ueno Zoo
  Tips for Your Family Adventure in Tokyo
  Lastly, we want you to have a smooth and hassle-free travel experience. That's why we've got a few tips for you to take note of before you leave for Tokyo.
  In fact, these crucial tips can even help you travel through different parts of Japan like Kyoto, Nara, and Kanazawa. So read on and get ready for the best family adventure of your life!
Pick the right season -
  Japan has four seasons which are summer, autumn, winter, and spring. As a result, you can expect to experience different climates, scenery, and activities depending on the season of your visit.
  So make sure you pick the right season for your trip. Additionally, don't forget to pack the ideal clothes for the season. After all, you wouldn't want to be caught wearing winter jackets in summer, right?
Download Travel Apps -
  These days, you'll find lots of different mobile apps that can help your travel experience. In fact, lots of seasoned travelers would recommend that you use digital maps and transportation apps for your trip.
  In fact, you'll be surprised at how convenient and friendly some apps can be. Not to mention how much help and convenience they can provide.
Hire a Travel Photographer -
  Visiting beautiful spots can be a little tiresome if you're not used to photography. In fact, it can be hard to enjoy the moments and scenery when you're busy taking pictures.
  And with all the people taking turns posing on the best photo spots, finding the perfect shot will be hard. But when you have a personal photographer with you, you won't have to worry about any of that.
  In fact, you and your family can focus more on interacting with the beautiful spots. You can even do family portraits and funny photoshoots wherever you like. So you can fully enjoy the experience with your loved ones and take beautiful moments with ease.