2020/04/27
7 Reasons You Should Fall In Love With Winter Festivals in Japan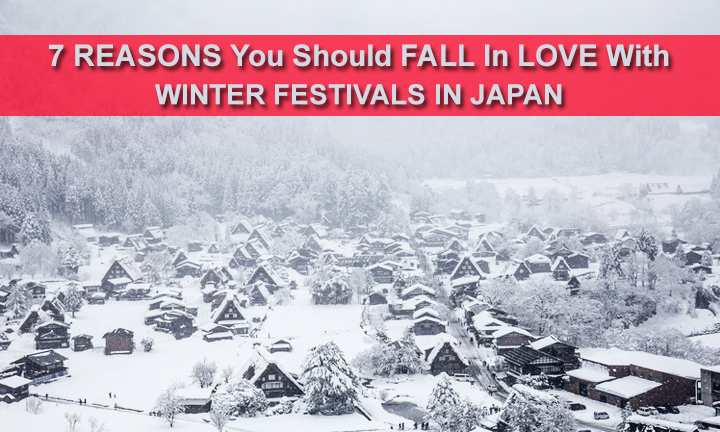 A simple recurring winter season might just be an ordinary phenomenon to some countries. But not to a particular one. Each time the first snowflake of the year falls, almost everyone in Japan celebrates it. It usually starts from the month of November and lasts until the month of March the next year.
  While it nears, deliberate productions are set up to prepare for the day of the event. Not only that, a few fun activities line up for the festival-goers to make it especially exciting for them.
  And if you decide to join in on the party, you can always expect that it is one for the books that you are going to surely love.
  During this specific season, there are different winter festivals that happen all around Japan. They may be different, but at its core, they have the same purpose.
  It might also be the main reason why a lot of people come to see these festivals every year; it is solely because it commemorates the culture of Japan that we all seem to appreciate so much.
  So, if you begin to feel the cold winds that the winter season brings, start unpacking your parkas and other essentials. It's not long until winter festivals are coming to an event grounds near you.
  Schedules are usually announced days or even months before the festival. So, look out for any updates in any news outlet to be informed in real time.
  Not that you actually need one, but just read on in case you are looking for reasons to fall in love with the many winter festivals in Japan . Check out these seven reasons that make people come back every year: Who knows, you might just fall in love with what you see too.
Snow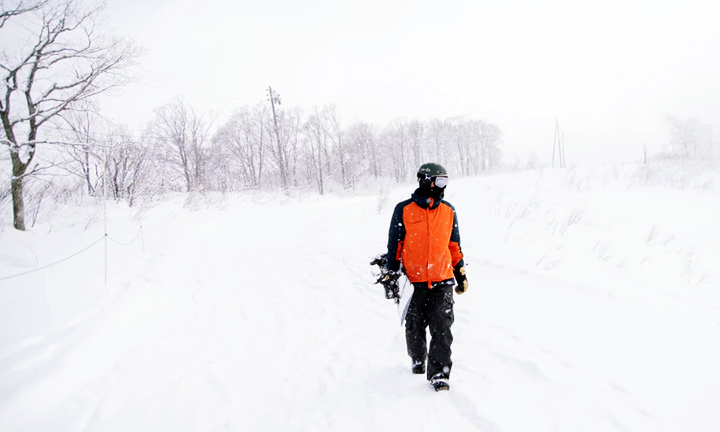 It is safe to assume that one of the reasons why people go out and celebrate winter festivals is because of the snow. Only Japan was creative enough to make something artful out of the winter season.
  Which is why even people who are from the other parts of the world that don't experience snow come to visit Japan to see it for the first time.
  Who wouldn't want to head out and enjoy the cold breeze and snow? Both young and old alike are found all around the event grounds.
  Even some elderlies who are supposed to stay indoors choose to check out the festivities like everyone else. It is a season that you can't help but look forward to.
  The winter festival that makes the whole experience of snow exciting and leaves the people anticipating is the Yokote Kamakura Festival in Yokote City, Akita Prefecture.
  Kamakura is a traditional snow festival which features numerous Kamakura huts and lanterns which are shaped using snow.
  Yokote Kamakura Festival is the biggest Kamakura festival in Japan. Visitors can actually walk in and look around inside the huts. They can stay in until later after the sunset to witness the Kamakura lanterns lit up.
Sculpture Exhibition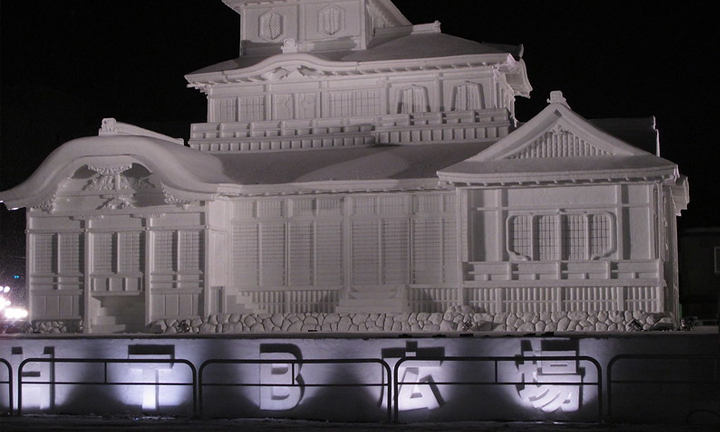 In today's day and age, traditional art is slowly dying and some of us don't even realize it. But, whenever winter festivals in Japan comes around, it's like the classical art that's in danger of passing on is being reborn. Both art enthusiasts and artists will surely love to go down to the event grounds to witness some sculpture exhibition.
  Aside from the Yokote Kamakura Festival, one of the most notorious festivals ever known in Japan that dates back to 1950 is the Sapporo Snow Festival. The Sapporo Festival is held at three different sites in Sapporo City, Hokkaido: Odori, Susukino, and Tsudome.
  What started as merely a school project of snow sculpture now turns to be the biggest and most famous winter festival in Japan. Every year, this festival attracts roughly 2 million visitors and they usually come to see the highlight event which is the sculpture competition.
  This festival displays the entries of sculpture that are up for the competition. With hundreds of pieces that range from small and large statues and sculptures that are made from snow and ice, you can say that it is a winter haven.
  Everyone can look around to inspect the featured entries and judge for themselves the most grand spectacle ever to exist in Japan.
Fun Activities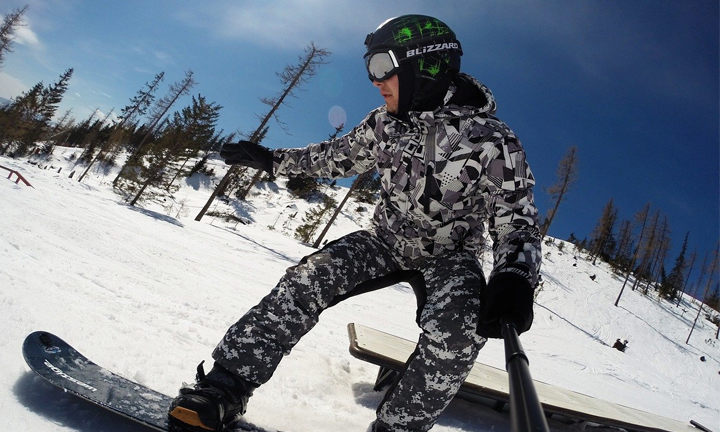 Winter festivals of Japan are not only known for their life-sized sculptures, but also of the few fun activities that are tailored for the event-goers.
  It is a promise that you would love to explore each one of them.
  That is why you cannot afford to miss any of it because it would be such a loss if you just let it pass.
  Snowboarding. The Zao Snow Monster Festival is known for the "Juhyo"(ice trees) which form through "hard lime" that is the result of heavy snowfall and freezing winds. It's one of the most impressive natural winter phenomena that you see in Japan where the Juhyo trees are described as "Snow Monsters". Event-goers enjoy a fun day skiing through the high hills of snow forests.
  As you glide along, you can catch a glimpse of hundreds of snow monsters as you make your way through the endless slopes.
  Ice skating. If you think that the Sapporo Winter Festival is only known for their sculpture exhibition, you might want to think again. This festival also sets up an ice skating rink. Everyone can enjoy not only the sculpture competition but also a fun outdoor recreational activity like ice skating.
  Fireworks Display. When the night falls, some winter festivals in Japan also prepare an evening special. You can check out The Asahikawa Winter Festival in Asahikawa City, Hokkaido. During daytime, you are entertained by their very famous Asahiyama zoo.
  And during nighttime, you can expect an igniting firework display. You can sit back and watch the sky lit up with a bunch of colorful pyrotechnics that will last for a good amount of time. Huddle your friends and family for a magical show.
Food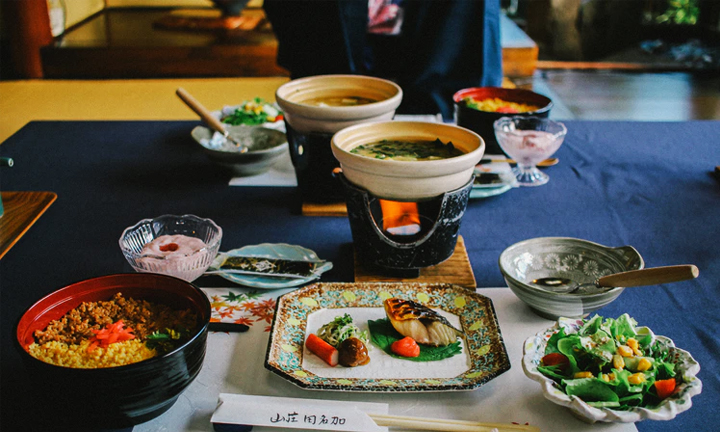 Some, if not all, Kamakura festivals in Japan cater food inside. Every Kamakura huts have tables that are filled with traditional winter Japanese finger foods such as Mochi (soft rice cake) and Akazake (warm sweet sake). Visitors can actually go straight in a Kamakura hut and reach for what they can. What's a festival without a little food, right?
Lights Display or Illuminations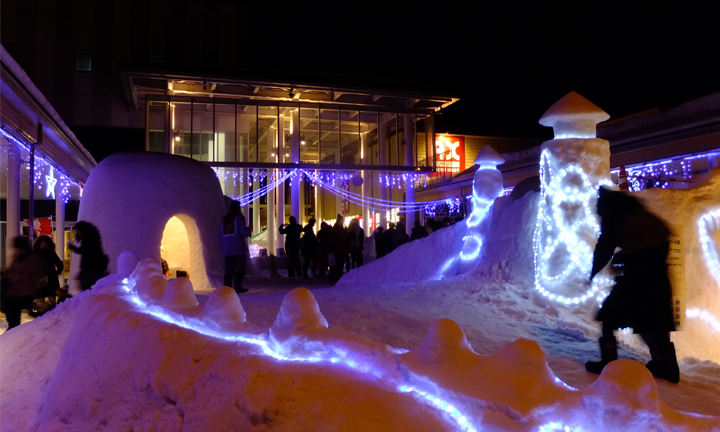 When the day ends and way after the sun sets, the temperature drops to an even more freezing point.
  By this time, lights display or illuminations start to bright up the whole surroundings at every inch in the event grounds.
  The Yokote Kamakura Winter Festival also has what they call the Kamakura Illumination. This is set by the Yokote River after the sunset. This festival specifically lights up over 100 small snow lanterns and line them up around the snow.
  The Zao Snow Monster Festival also lights up the snow monsters. Snow monsters are what they call the trees that are covered in snow.
  The silhouette and their caricature makes them look like monsters at a glance. So, if you want to be thrilled as you walk along the snowy grounds, just check out the Zao Snow Festival.
Icicles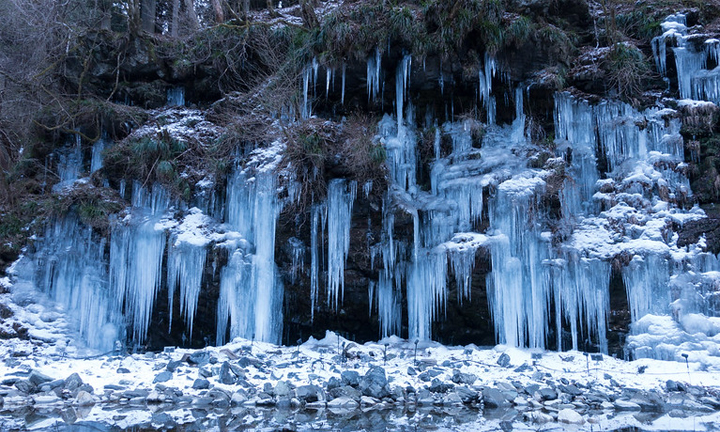 Every winter, icicyle typically forms out of a subsequent result of subfreezing temperature and a little sunshine. Japan was imaginative enough to make a festival out of a natural phenomenon such as this.
  The Icicles of Misotsuchi is located in the Chichibu area in the west part of Saitama prefecture. Chichibu is famous for its natural resources and great environment. It attracts a number of tourists all year round for activities such as hiking and camping during the Spring and Summer seasons.
  But when the winter season comes, the mountains of Chichibu is the best nesting place of the most spectacular icicles. Visitors can go down there and enjoy the awe-striking view.
Fashion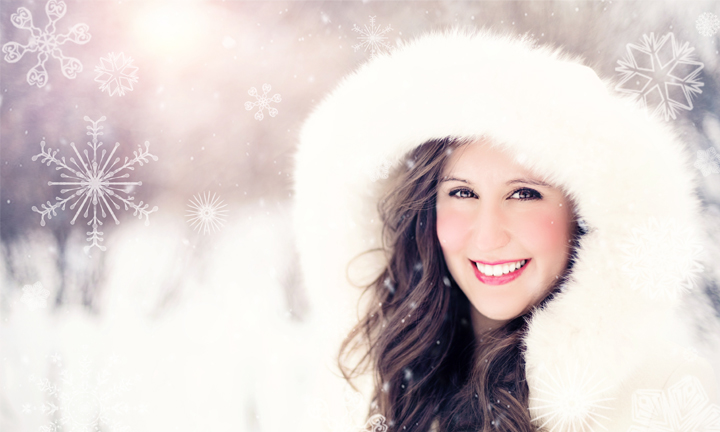 Winter Festival is the best way to flaunt your fashion expertise. You don't always wear your parkas and puffy jackets all the time, but when you do might as well make it stylish.
  The easiest clothes to pull off and put together are usually jackets, hoodies, and coats. You can make your outfits kawaii by putting on an ensemble that's suitable for the cold and freezing weather using this article of clothing.
About J-snap
  If you are looking for a like-minded group who can join in on your quest to capture the best of what Japan has to offer, worry no more. Just visit https://www.j-snap.com/en.
  J-snap builds connections between travelers from all over the world and Japanese photographers in Japan. J-Snap wants tourists who travel to Japan to love Japan even more and to make their trip as memorable as possible so that they will go back home bringing a lot of memories that they won't forget.
  J-snap offers services such as for-hire Japanese photographers. They will accompany you on your wonderful trip and they will be assigned to take pictures of you that will last a lifetime.