2020/05/15
Top 5 Outdoor Activities in Japan for Tourist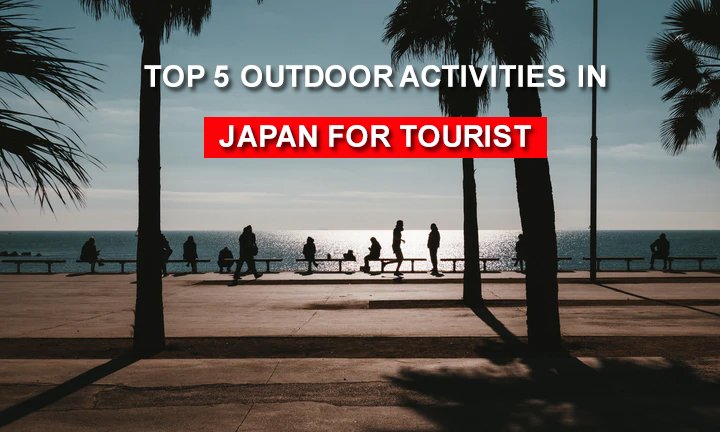 Japan is full of amazing sites and spots that make it an exciting destination for travelers. After all, it is home to some of the most outstanding cityscapes, beautiful parks, and iconic tourist spots.
  In fact, more than 30 million tourists visited Japan in 2018. And that number is only expected to improve today! Additionally, Japan truly has a lot of luxurious and technological feats that will leave you in awe.
  However, despite Japan's modern commodities and conveniences, it still has a lot of rustic adventures to offer.
  In fact, you may even feel adventurous after you learn about the best outdoor activities in Japan.
Outdoor Activities in Japan
  Japan has the right outdoor activities that are perfect for both casual travelers and extreme adventure seekers. In other words, you'll find a diverse set of activities to do like family-friendly picnics or adrenaline pumping winter sports! In fact, our list of outdoor activities in Japan will help you pick the right ones for your trip. So read on and discover the wonderful things you can do under the sun.
1. Family Picnics at Parks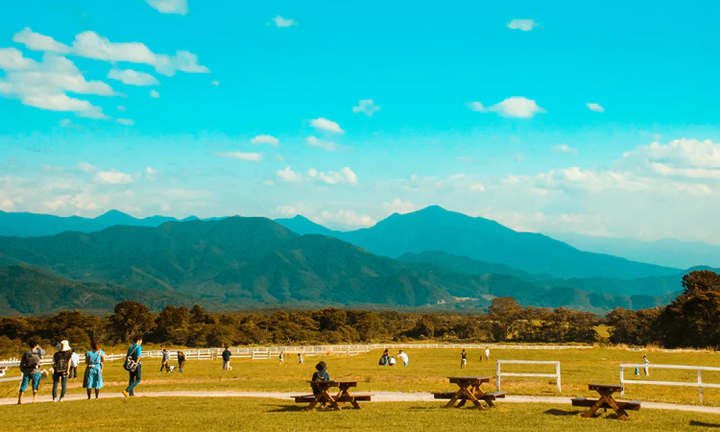 If you want a quick break from the busy city streets, you can easily have a picnic in a nearby park. Japan has a lot of public parks and recreational areas where you can sit down and have a relaxing afternoon.
  For example, you can easily find peaceful picnic spots in Tokyo if you know where to look. That's because locals themselves love to hangout and appreciate the calming effect that parks seem to radiate.
  Additionally, you'll even have a more memorable picnic during the cherry blossom season. After all, you can't help but feel like you're in a movie when you're surrounded by thousands of cherry blossoms.
  Here are a few tips that can help you plan the perfect picnic with your friends and family:
Things You'll Need -
  You can't just go out on a picnic without a plan and expect everything to go smoothly. In fact, the best picnic experience starts with proper planning. Primarily, you need to make sure that you have everything you need like a blue sheet to sit on.
  After all, having the right sheet will give you a clean and authentic picnic experience. Similarly, locals often use plastic blue sheets during sakura season when they go out on picnics.
Extra Essentials -
  You can avoid spending too much if you go to a nearby 100 yen store. These are pretty common in Japan, especially if you're in an urban setting. Here, you'll find lots of affordable things that you can use on your picnic date. For example, you can easily buy disposable plates, cups, and utensils for a cheap price.
  In addition, you can also get affordable hand warmers in case it gets too cold outside. In contrast, 100 yen stores also have sunblock lotions and hats that you can use on hot sunny days.
Preparing Lunch -
  You can't have an authentic Japanese picnic without the right lunch! For this reason, you definitely need to pack a bento box lunch for you and your companions.
  Luckily, you won't need to make these bento boxes yourself since specific shops offer bento boxes for take out. Additionally, you can always drop by a convenience store and grab some snacks to share with your friends. In fact, you can even bring a beer or two to finish off your awesome meal!
Finding Your Spot -
  Wherever you are in Japan, you won't generally have a hard time looking for a park. However, there are a few locations that offer amazing views for you to look at while you relax.
  For a breathtaking spot, you should visit locations like Kyoto's Shugakuin Imperial Palace, Osaka's Castle park, or Tokyo's Yoyogi Park.
Finishing Up -
  Finally, you should be respectful of your surroundings and clean up after your picnic. However, cleaning can be troublesome if you can't find a trash bin nearby.
  That's why bringing your own trash bags can make cleaning up faster and more convenient. After all, the best way to end a beautiful picnic is to leave no trace behind.
2. Nature Trails and Mountain Hikes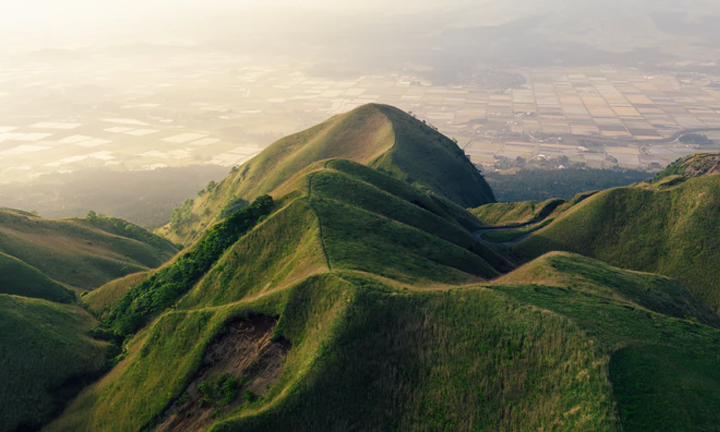 If you love long walks and scenic views, you should try one of Japan's hiking trails. Japan has a diverse set of trails that offer scenic views, historical relevance, and amazing natural landscapes.
  Additionally, you can expect each of these trails to offer different views as the seasons change. For example, hiking during autumn in Japan means that you'll walk through dense layers of colorful leaves!
  Additionally, autumn is also a great time for outdoor activities in Japan because of its cool yet tolerable climate.
Check out this list and discover a few of Japan's best hiking trails:
 Mt. Fuji
 Mt. Takao
 Kumano Kodo
 Mt. Hiei
 Magome to Tsumago
 Shikoku Henro Pilgrimage
 Japan Alps
 Harima Alps
3. Countryside Cycling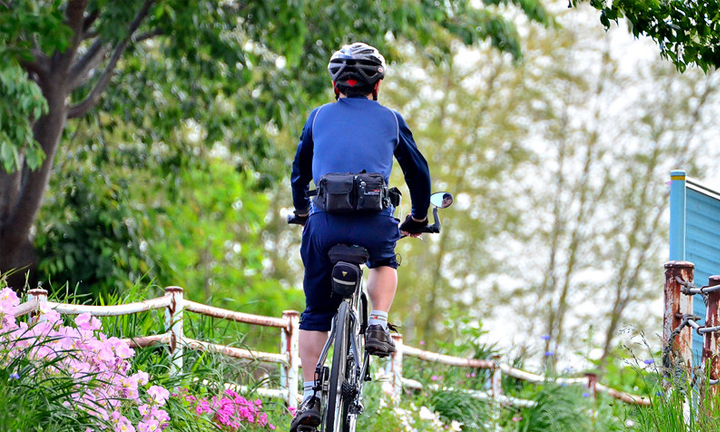 And with Japan's diverse cycling routes, your ride can either be relaxing or very active. Additionally, cycling along Japan's countryside scenery helps you to fully immerse in the ambience of each destination.
  With shops offering bicycle rentals, biking around a town is truly one of the most convenient outdoor activities in Japan. Finally, don't forget to try some popular Japanese food after your long bike ride.
Here are some of the best scenic places where you and your friends can ride through:
 Kamogawa river banks in Kyoto
 Arakawa river banks in Tokyo
 Shimanami Kaido
 Five Lakes at Mt. Fuji
 Lake Biwa in Shiga
4. Sunbathing and Swimming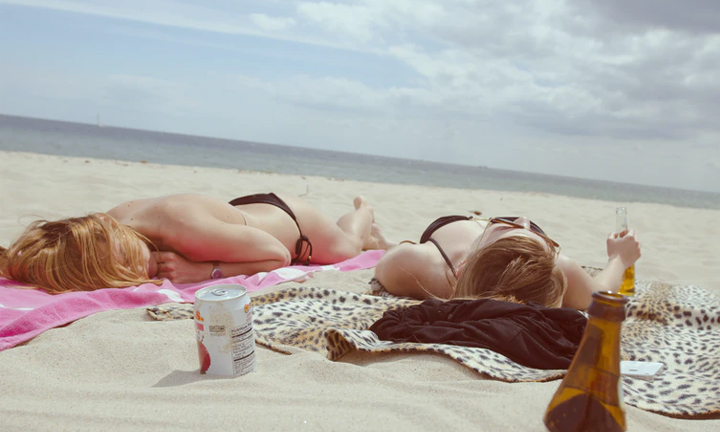 If you're visiting Japan during summer, you should definitely cool down at one of its famous beaches. After all, Japan is home to more than 18,000 miles of coastline where you can take a dip or sunbathe.
  However, you should make sure to pick the best to spend your day. For this reason, we've got a little list for you to use when you decide to pick a beach. So read on and check out the best beaches in some of the most notable cities of Japan.
 Ishigaki Island, Okinawa Prefecture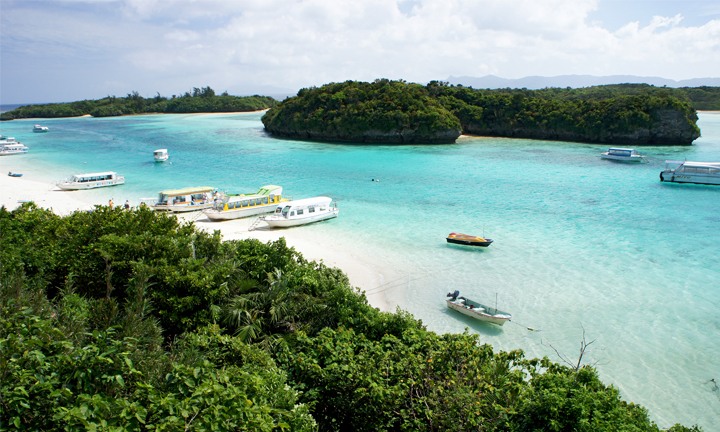 Ishigaki island is a perfect place for beach lovers because it maintains a relatively moderate temperature all year round.
  Which means that you always have a go-to destination when you want a warm day at the beach. Ishigaki island is located in the most southern part of Japan which is why it stays warmer than other places.
 Izu Peninsula, Hakone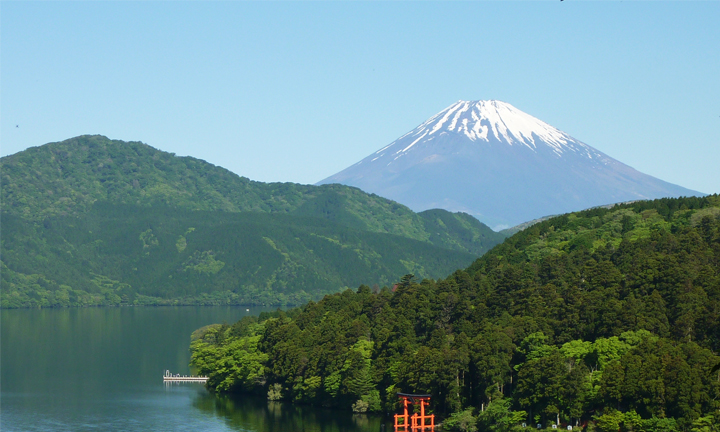 If you're looking for a quick break from the city streets of Tokyo, the Izu peninsula is your best choice. You can experience the beautiful arrays of beaches and baths on the eastern side of the peninsula.
  There, you can expect to see peaceful beaches and easily accessible hot springs. So you can choose to enjoy the warm ocean breeze or bath in the hot fresh waters of their springs.
  Finally, you can also take a cruise on the western coastline and witness the inspiring view of Mt. Fuji.
 Hiroshima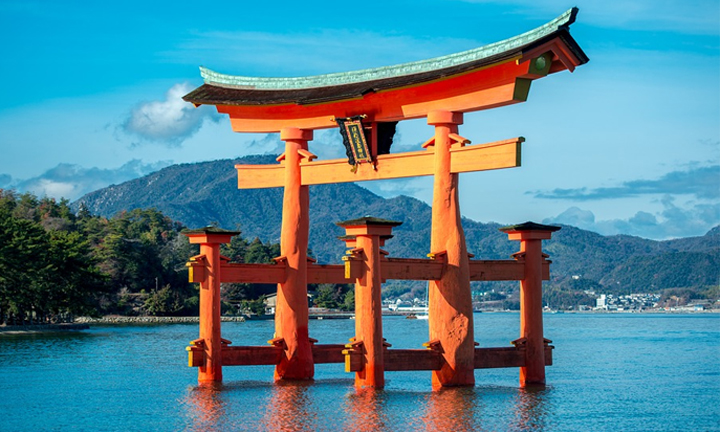 In Hiroshima, you can choose to enjoy quick beach dips by the city or cross waters to smaller islands.
  In other words, you can find a beach according to your preference and convenience. So whether you'd prefer a 20 minute train ride or a boat ride to another island is up to you.
Here are a few spots you can consider when in Hiroshima:
 Tsutsumigaura Beach
 Saka Bayside Beach
 Etajima Island
 Kurahashi Island
 Tokyo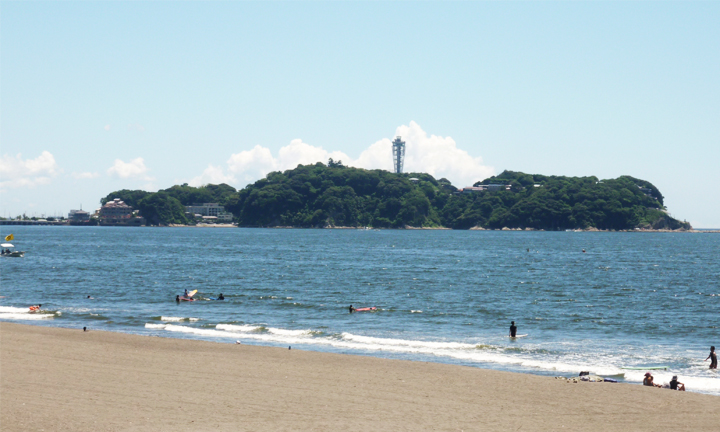 If you're only visiting the capital city of Japan, then you should worry no more. Tokyo is also home to quite a few accessible beaches nearby Tokyo that you can enjoy. All you have to do is set aside a whole day or two and pick the beach of your choice.
Here are some of the beaches around Tokyo for you to consider:
 Kujukurihama Beach
 Zushi Beach
 Enoshima Beach
 Kamakura Beach
 Odaiba Beach
5. Awesome Winter Sports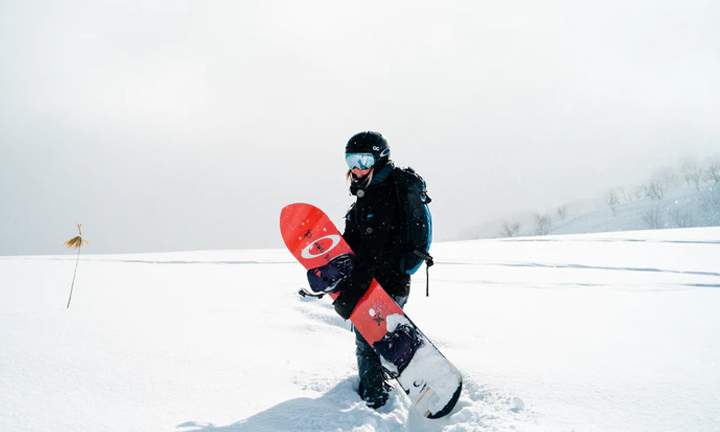 We've talked about activities that you can enjoy during spring, summer, and fall, but what about winter, right? Well, don't worry because winter has all the right outdoor activities in Japan for you to enjoy!
  In fact, some may even consider winter to be their favorite season just for these following reasons.
  First of all, Japan radiates a tranquil beauty when winter arrives. Which means that you can expect cozy times indoors after experiencing fun winter sports activities.
  Additionally, during this season, crowds gather at winter resorts to enjoy awesome activities like snowboarding, skiing, hot springs, and more.
Check out these resorts and destinations so you can enjoy winter sports in Japan:
 Nikko City, Tochigi
 Yuzawa Ski Resort, Niigata
 Manza Onsen
 Hakone, Mt. Fuji
 Fujiten Ski Resort, Mt. Fuji
Enjoy the Outdoor Activities in Japan
  With all the outdoor activities in Japan, you won't run out of fun things to do on your next trip. However, you should take note that Japan has four distinct seasons throughout the year.
  Which means that some outdoor activities in Japan won't be accessible during certain months. With this in mind, it's important that you plan your trip ahead of time and consider the dates of your trip.
  After all, you wouldn't want to be swimming in beaches during winter season, right? But with all jokes aside, outdoor ctivities in Japan are more enjoyable when you've got everything planned out.
  It's also a good idea to consider hiring a local photographer to take photos of your activities. Why? So that you can fully immerse in your activities without worrying about taking pictures.
  And when your trip is done, your personal photographer can easily send you your high-quality pictures. In other words, a personal photographer can give you the best pictures with the most convenience.
  So plan your trip, contact a photographer, and experience the best moments of your life in Japan!