2020/03/31
A Solo Traveller's Guide to Japan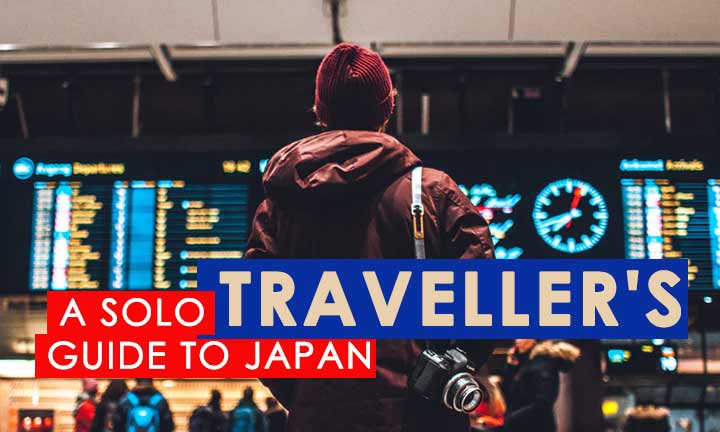 Solo travel in Japan can be a little too intimidating especially if you're treading on unfamiliar grounds and territory. The fact that any assurance or comfort is devoid while the uncertainty looms is enough to make anyone cop out.
  That might be the primary reason why some just resent going abroad on their own. While that innate psychological tremor is completely understandable, they are also missing out on the best experience of life as we know it: travelling solo.
  The idea of being left on your own devices might be appalling to some. But to others, they live for such exhilarating adventure.
  It is a known fact that travelling alone can be beneficial for you and it can do you some good. Anyone who has solo travelled never came back the same.
  As cliche as it sounds, your tripiditions and inhibitions will be thrown out the window once you get that stamp on your passport and step into the plane.
  If you are thinking of taking a solo trip down in the land of the rising sun, you're in the right place. Take out your journal and start jotting down notes.
  This is a solo traveller's guide to Japan. A guide on how to survive all the while enjoying the whole experience.
Snatch up the Cheapest Airplane Ticket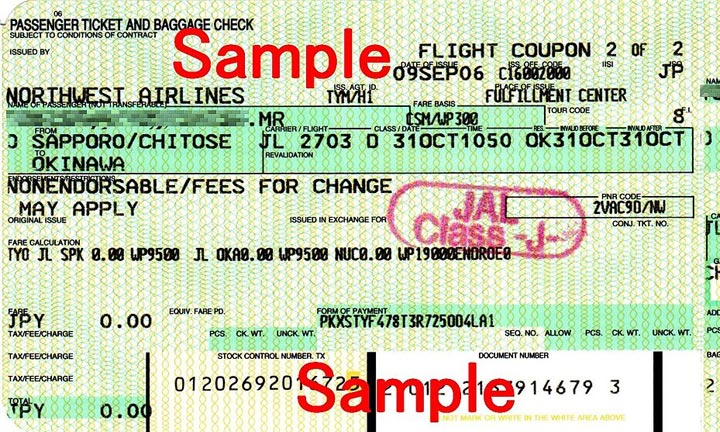 The greatest hack of a lifetime in booking cheap plane tickets is airline promos and seat sales. Every now and then airlines carry out gimmicks to attract vagabond individuals.
  When you by any chance happen to come across their ads, take the chance. Book your flight months before your intended trip. It might be quite a drag but trust that the wait will be worth it.
  Before you book your ticket, figure out first when would you want to visit Japan. There are four seasons in Japan, and all of which contribute to its country's magic. Here are the seasons of Japan and the time of year where it falls:
Late November to February – Winter
March to May – Spring
June to August – Summer
Late September to Mid November – Autumn
Cozy up at the Best Cheap Lodges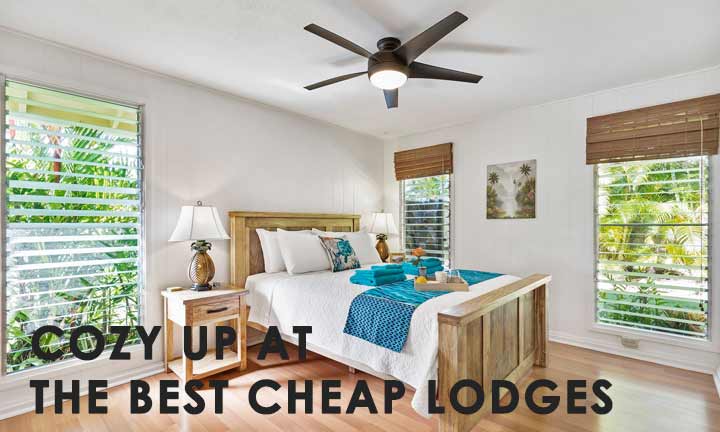 Since you are travelling solo, you might want to stay away from big shot hotels that we know so well to avoid an overload of expenses.
  It might cost you way more than you prepared for if you check in to 5-star hotels. Check out some of the best cheap lodges and budget hotels that you can cozy up to in some of the most frequented destinations in Japan.
Hotel Taiyo
  If you will be staying long in Osaka, this is one of the options that you can consider. It is located in 1 Chome-2-23 Taishi, Nishinari Ward, Osaka, 557-0002.
Santiago Guesthouse Kyoto
  It is located at 〒605-0846 Kyoto, Higashiyama Ward, Gojobashihigashi, 6−503. This is one of the best rated guesthouses in Kyoto.
Hotel Shin-Imamiya
  This hotel is very quaint and sports a very minimalistic design. You can walk-in anytime at 1-2-20 Haginochaya, Nishinari Ward, Osaka, 557-0004.
Tokyo Hutte
  If you planned to do other interesting activities in Tokyo, save your money on accommodation. Tokyo Hutte is one of the trusted budget hotels in Tokyo. You can find it at 4 Chome-18-16 Narihira, Sumida City, Tokyo 130-0002.
Eight Point Inn
  This highly rated inn is in Ishikawa prefecture in 45-2 Tatemachi, Kanazawa. Whether you got to Iskikawa on a whim or on purpose, this is one of the best places that you can stay in for the n
  All the mentioned hotels, guesthouses, and inns do not exceed ¥2,500. If you prefer a place where you can really feel the saying "home away from home", you can also look into Airbnb, Booking.com, or other marketplace for lodging services.
Necessities
  Before you head out, you have to remember some important things that can make or break your solo trip.
Pass Cards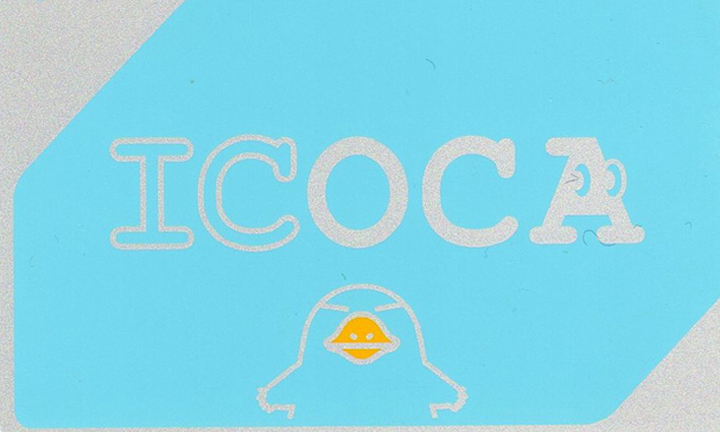 Japan has numerous pass cards that can grant you access to everywhere and anywhere you want to go. You can purchase these cards depending on two things: how long you will be staying and where you will want to go.
  If the places that you want to go are all just a walking-distance, then you can opt for specialty cards which are equivalent to a two or three-day tourist pass.
  All the tourist spots are accessible by train, so prepare your train pass card. You can go for the Japan Rail (JR) pass which is applicable in all Shinkansen trains except Nozomi and Mizuho.
  This pass covers all the fees involved, and you don't have to worry about anything. JR pass holders will be provided a seat reservation ticket which designates the reserved seat.
  If you're going on a trip that's accessible by bus, get the one or two-day bus pass that costs ¥500 which is only good for one day. Don't forget to bring the bus map because it can be quite confusing.
Pocket WiFi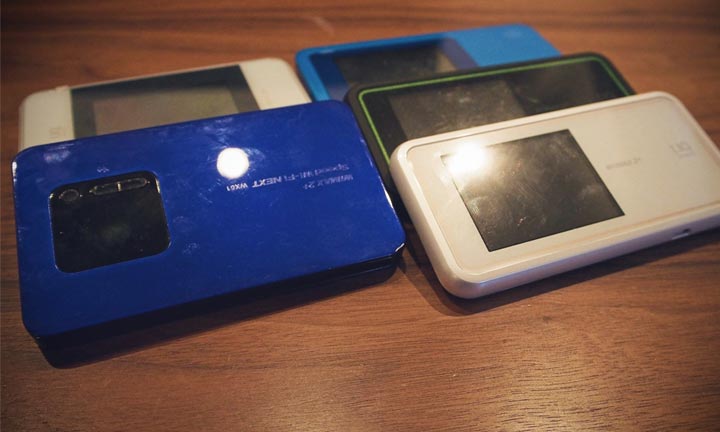 Pocket Wifi will become your saving grace on this trip. There are free Wi-Fis in Kyoto, Osaka, and other parts of Japan, but of course, there will be places where the connection will be limited, and once you're out of range, it can be hard to navigate on your own without your most trusted Google maps or Waze. If you avail a pocket wifi, they will deliver it at your chosen accommodation.
Cash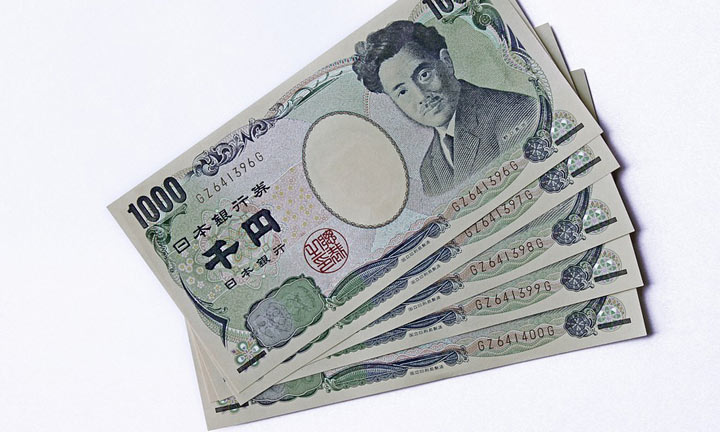 Every transaction that you make in Japan will be through cash. While it is still acceptable to hand in your credit or debit card, it is imperative that you keep some dough on you at all times.
  Submitting cash instead of card saves you time than swiping and entering your credentials on the payment terminal.
Map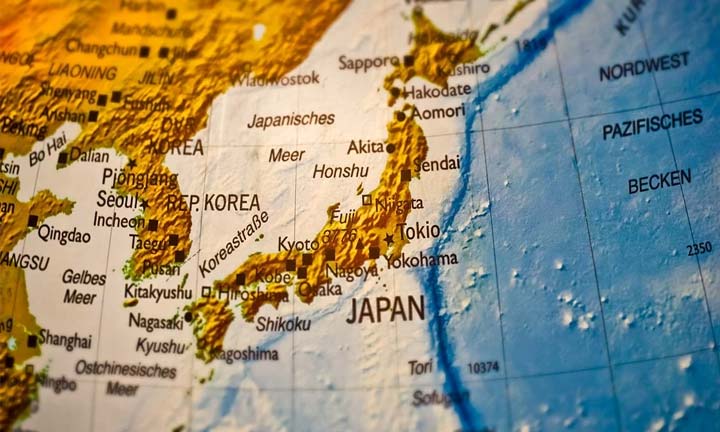 When solo travelling, make sure to keep a map. Pin your destinations and note down the directions. You will have to figure things out on your own when you get to Japan, so it would be wise that you familiarize yourself with the location of your destination.
Things to Take Note
Sexual Offenses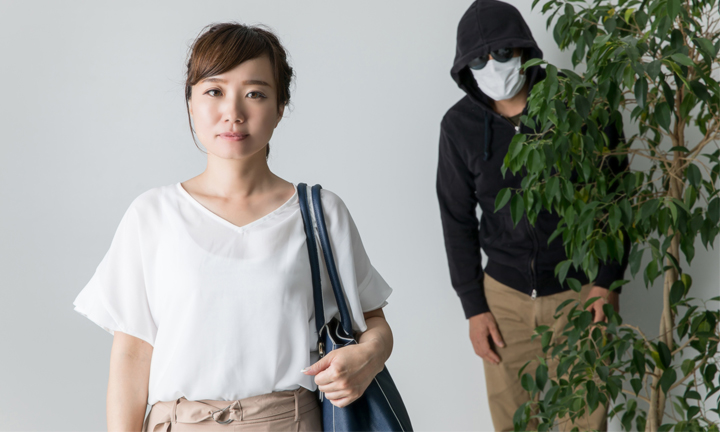 If you think that there are no sexual offense occurrences in Japan because of how low the rate of sexual provocation against women.
  You might want to think again. Groping or inappropriate touching and taking pictures from under a woman's skirt or upskirting usually happens in crowded trains.
  Chikan is the Japanese term for groping and can refer to both the act of groping and the culprit. Sexual offenses on public transit have become prevalent enough that train companies especially in the bigger cities have introduced female-only train carriages to combat the issue.
  Think ahead and avoid unwanted sexual advances. As a female tourist traveling solo, it is best to avoid peak hour public transport and stick to the female-only carriage.
Clean as You Go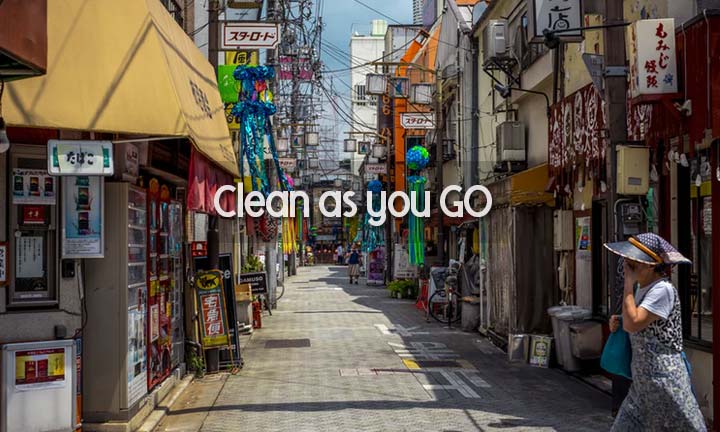 You will notice that the streets are very clean in Japan. As a tourist, the least we could do is follow and uphold their value on cleanliness.
  You can show your respect for them and their place by cleaning up after yourself and avoid littering.
Take off your shoes
  If you see slippers at the entrance of a building, you are expected to take your shoes off and put slippers on. You repeat the same process once you see a pair of slippers neatly lined at any entrance.
Flush after using cubicle toilets
  Yes, enter a cubicle and the sound of a gentle waterfall and birds will typically start playing. Sit down and you'll often find the seat to be heated.
  A control panel will let you turn off the sound and, in women's washrooms, give you a variety of bidet options.
  Utilize them appropriately so as to keep a clean cubicle in consideration for the next user.
Public baths
  Onsens is what the Japanese call for public baths. There are thousands of natural hot springs all over Japan.
  So, when you decide to try it, expect that everyone in an onsen will be naked. In an onsen, you have to first strip down, soap up, and wash down completely.
  Only then will you be allowed to step into the pool once you are entirely clean.
Juice Up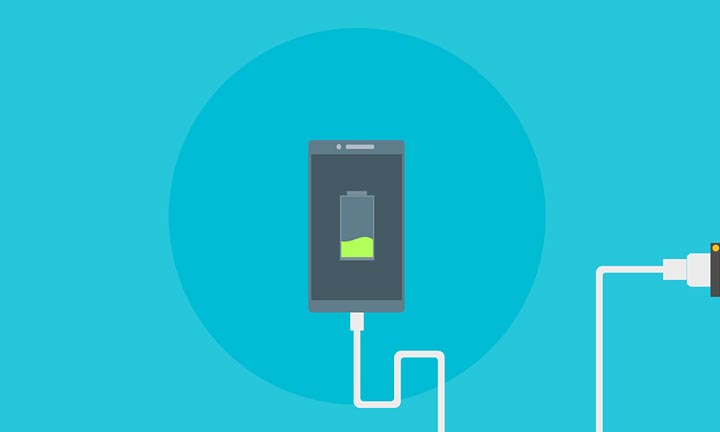 Lucky for you, power outlets in Japan don't require an adapter. So if you badly need to charge up your laptop or any gadget, you can just plug them right away.
Spoken Languages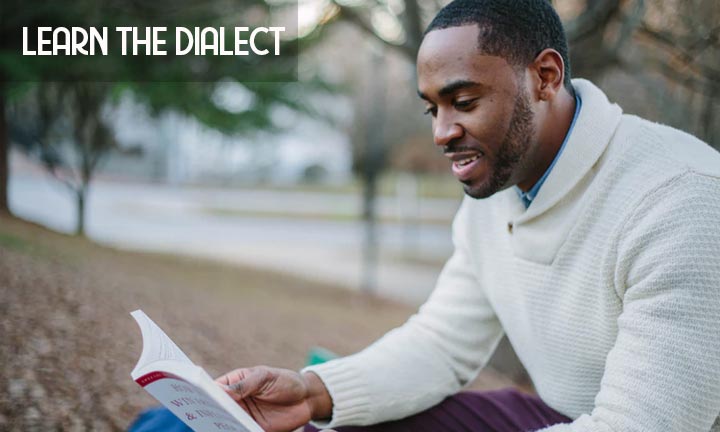 The most important words in Japan are arigato gaziemos, which means thank you. So, if you have asked anyone for help, don't forget to say thank you.
  Don't assume that taxi drivers or anyone will speak English. Whenever possible, get your logistical information, hotel name, address and telephone number, written in Japanese for you.
  But you don't have to worry because the essential announcements on trains and subways are translated in English. Train station names are also written in Japanese and English scripts.
Help Tip
  If in doubt, go to a large hotel for assistance where there will most certainly be English spoken. Just ask around and they will be hospitable. They will surely help you write the coordinates of your hotel on a card in Japanese so that you will get to where you will be staying safely. They will also probably hail you a taxi too. After they have accommodated you, don't forget to say arigato gaziemos!
  Once you get everything you need, now, go and wander!