2020/03/06
AMAZING PLACES TO VISIT IN JAPAN SERIES: KANTO REGION SPECIAL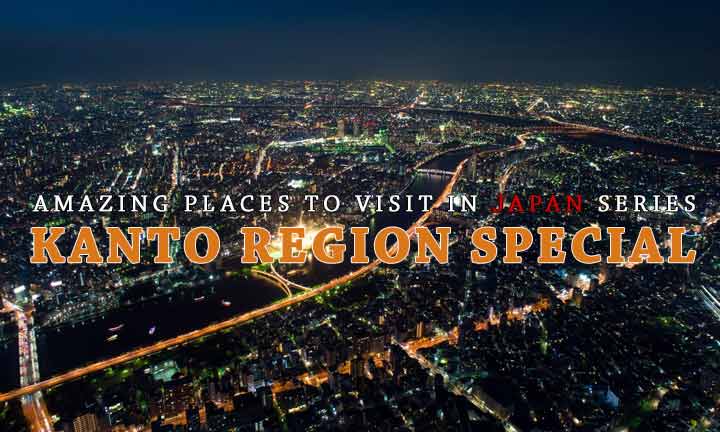 Japan undoubtedly has a plethora of beautiful sites that should be on everyone's travel bucket list. But since Japan is bigger than it seems, we have to consider Japan based on its 8 regions (Hokkaido, Tohoku, Kanto, Chubu, Kansai, Chugoku, Shikoku, Kyushu-Okinawa.
  In this Amazing Places to Visit in Japan Series, we will explore the various regions of Japan and delve into what each region has to offer. In this article, let's explore together the famous destinations that you shouldn't miss while visiting the Kanto region.
DISCOVER THE RICHEST HISTORY AND MODERN CULTURE OF KANTO REGION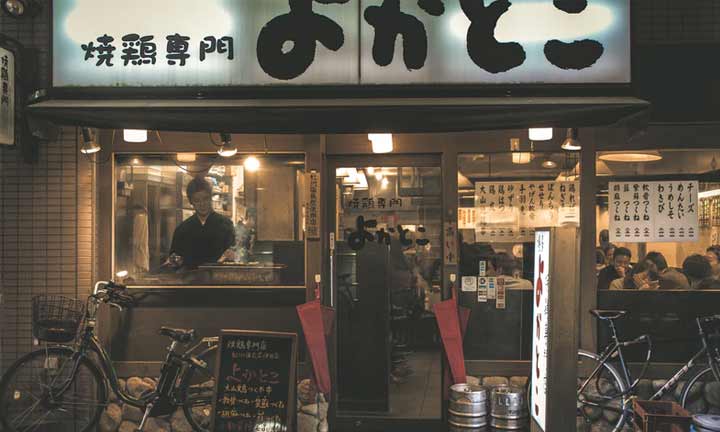 Welcome to the most populous region of Japan and home to approximately 40 million people. The Kanto region is located in the eastern part of Japan's main island. Kanto literally means "East of the Border". Furthermore, this region is the economic and political center of the country.
  When TripAdvisor awarded Japan as one of the most satisfying places to travel, Tokyo as well as the other places in Japan has grown its popularity when it comes to tourists. Most importantly, millions of tourists visited Japan annually. From 3.3 million, it rose to 8.3 millions from 1995 to 2012. According to United Nations World Tourism Organization (UNWTO), 28.7 million tourists visited Japan in 2017.
  Megacities Tokyo and Yokohama are the major cities and attractions of the Kanto area. But other prefectures in Kanto have top attractions like natural landscapes and other historical sites.
  Prefectures: Tokyo, Tochigi, Chiba, Ibaraki, Kanagawa, Gunma, S
TOP TRAVEL DESTINATIONS IN KANTO REGION OF JAPAN
  Here are some of the best places to visit in Japan especially in the gateways of the Kanto region.
TOKYO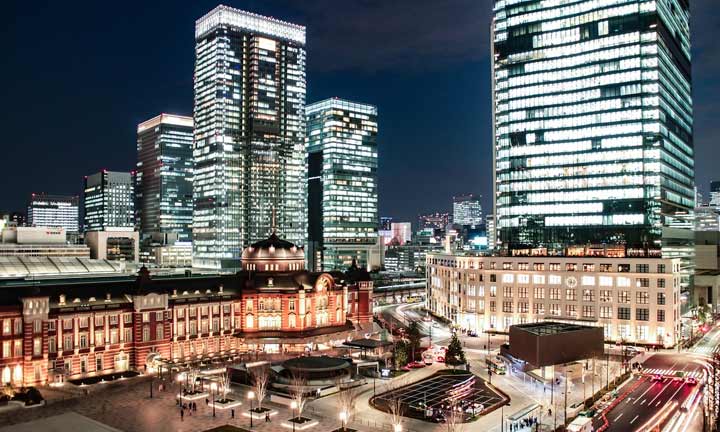 Tokyo is one of the largest cities in the world. It is considered one of the best places to visit in Japan. You can meet the many different places of Tokyo in the following recommended travel destinations: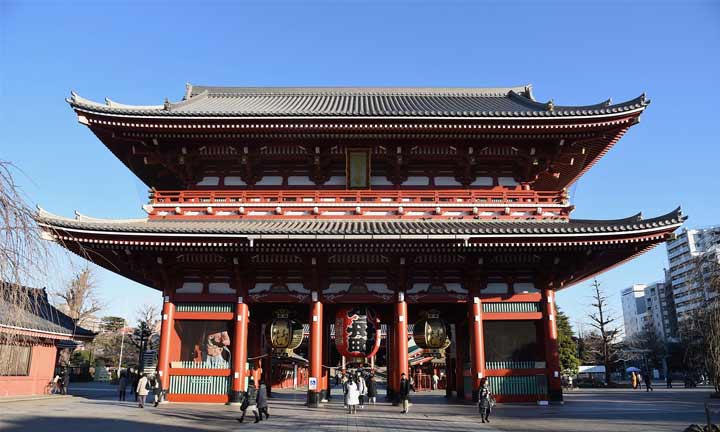 One of the first place that you need to visit while in Tokyo is the Buddhist temple of Sensoji. This is located in Asakusa town. This temple is considered as the oldest in Tokyo. Firstly, it is best to visit the temple starting from the Kaminarimon Gate. Next, you can see the temple's main hall and a five-story pagoda.
  It also houses Tokyo's biggest souvenir market called Nakamise which is just a 15-minute train ride from Tokyo station.
Shibuya Crossing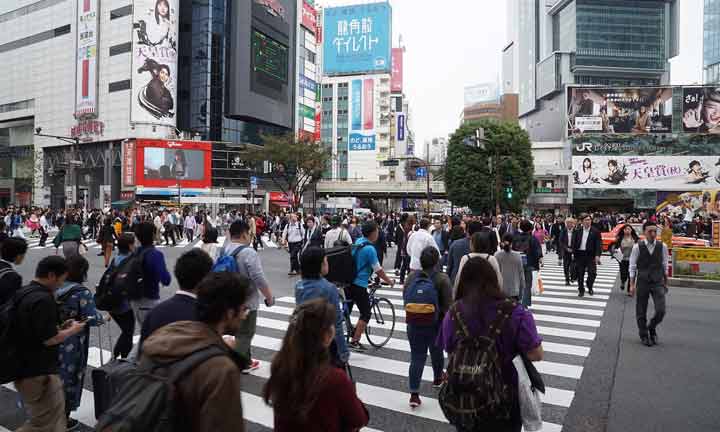 You have never been in Japan if you've never been in this iconic intersection. The Shibuya intersection is the most featured part in movies and television with its scramble crossing. It is packed with people in all directions. Additionally, you can see lights, advertisements and everything flashing all around. You can also enjoy watching the busy streets of Shibuya from a distance.
Tokyo Skytree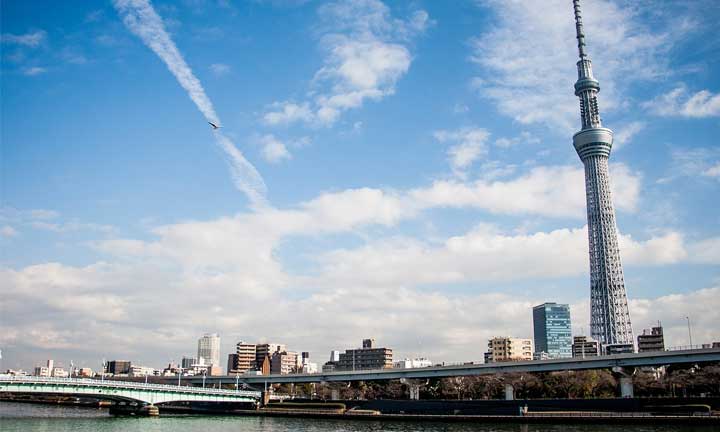 Considered as the tallest structure in Japan, Tokyo Skytree is actually a broadcasting tower. Tourists gather around its observation decks to have a panoramic view of Tokyo city. During peak seasons, lines tend to get quite long that some tourists visit Tokyo Tower instead. Nevertheless, both attractions are perfect for gazing at the city from their observation decks. Even seeing Tokyo Skytree and Tokyo Tower from a distance is already aamazing sight to remember.
Ueno Park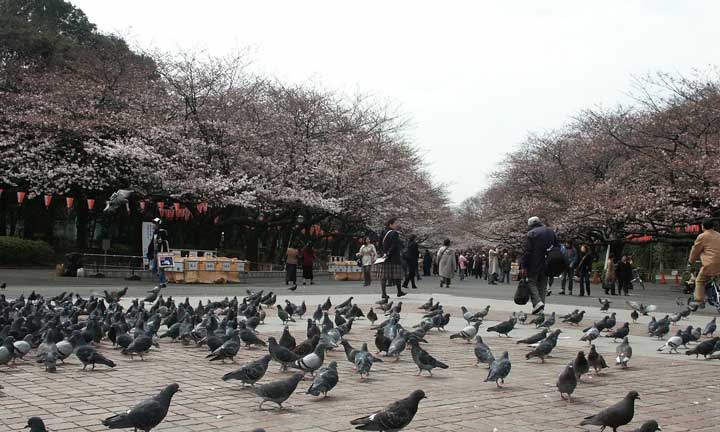 Ueno Park is the perfect place to play, learn, and relax. Especially if you spent the whole day roaming around the busy city of Tokyo. This is home to a number of facilities including museums, a zoo, monuments, shrines and temples and other natural wonders. Imagine spending a relaxing time here during the cherry blossom season. Aside from that, it's pretty accessible. Also, it is close to nearby attractions like Ameyoko street. There, you cstroll around discount stores, groceries, and street food stalls.
  Special mentions: Ghibli Museum, Hachiko Statue, Mori Building Digital Art Museum, Tokyo National Museum. It seems like we can't truly get enough of Tokyo as there are still a lot of places that you can visit here. For more options, check out this website.
TOCHIGI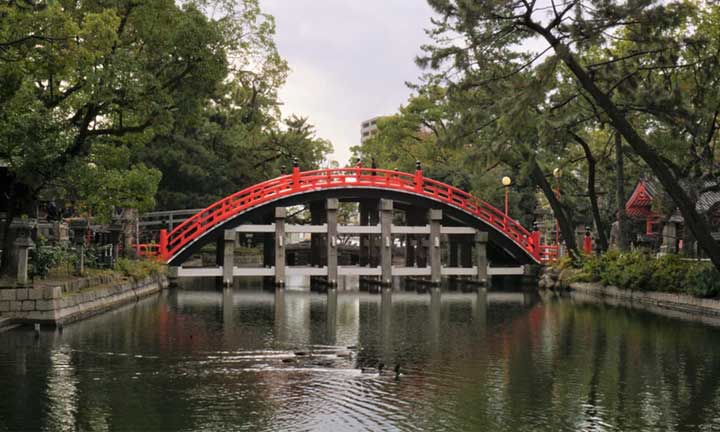 The Tochigi prefecture of the Kanto region offers both rural and ancient Japan experience. Certainly, it will bring you back to the marvelous life during the Edo period.
  Nikko City is rich in nature and houses Japan's historical temples and shrines centered on Shinto and Buddhism. In the Nikko area, you can find the Nikko National Park. This is where you can have a great escapade with nature. You can see mountainous landscapes, lakes, waterfalls, hot springs, hiking trails, and more. People mostly visit the Toshogu Shrine. It is the lavish resting place of the founder of the Tokugawa Shogunate.
  Moreover, you can visit other magical sightseeing locations around the area like the Kegon Falls, Lake Chuzenji, Oku-Nikko Waterfalls, and many more.
CHIBA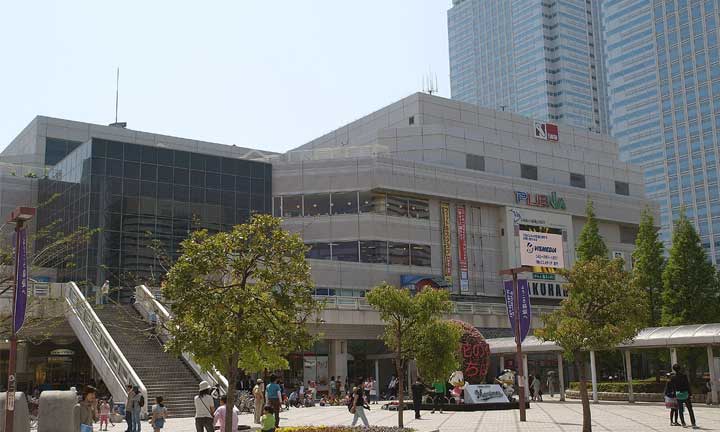 The Chiba prefecture is an easy destination as it has the Narita International Airport. Here are the destinations you should visit in Chiba: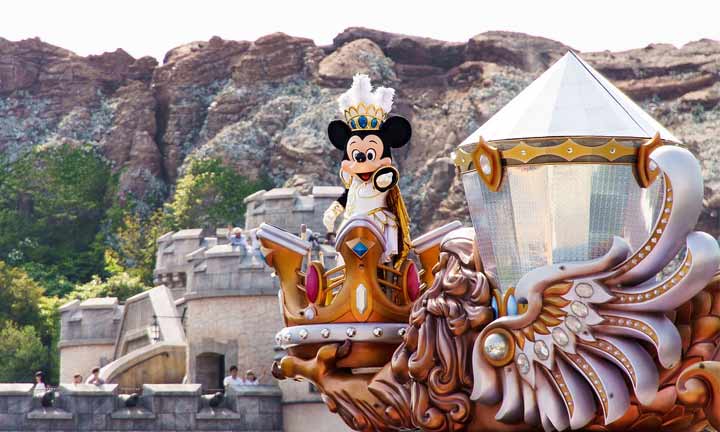 You've certainly heard about this famous theme park. It is one of the most popular places to visit in Japan. This is actually located in the Tokyo Disney Resort in Chiba prefecture near Tokyo.
  Tokyo Disneyland is made up of seven themed lands modeled after Disneyland in California and Magic Kingdom in Florida. Tokyo Disneyland has a lot to offer that perks up the child in you even if you're not a huge fan of Walt Disney films.
  Aside from the main attractions, you can also visit the Tokyo DisneySea that is also located in Tokyo Disney Resort. The seven themed ports are suitableIt for all ages.
Sakura City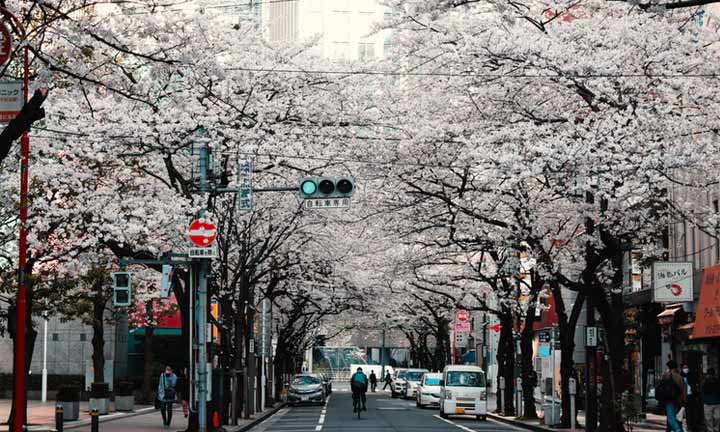 Just 20 minutes from Narita Airport, you can reach the historical city of Sakura. There are tremendous ways to spend the day in this city. It includes visiting Sakura Castle Park, Samurai houses, and Bamboo forests. In addition to that, you can also visit the National Museum of Japanese History. Visit this website for more details about this cultural city and other sightseeing destinations.
IBARAKI
  Ibaraki is famous for its majestic field of flowers as well as popular falls and parks. Currently, it also boasts a cutting-edge science center in Tsukuba, Ibaraki. Here are some places you shouldn't miss while in Ibaraki prefecture:
Fukuroda Falls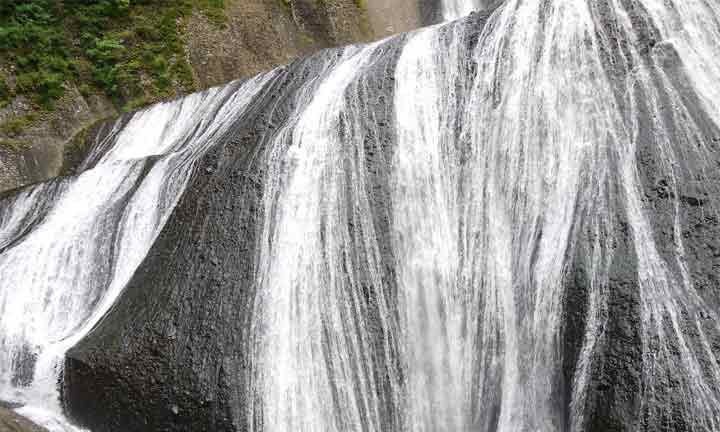 The Fukuroda Falls is also called the "four-step falls". You can certainly appreciate this seasonally changing falls no matter what the season is. During summer, it's thick with green foliage while the spring brings new flowers to the already awesome view. The red leaves in the autumn wonderfully adds to the beauty of the falls. Meanwhile, you can witness the partially-frozen waterfall strands during winter.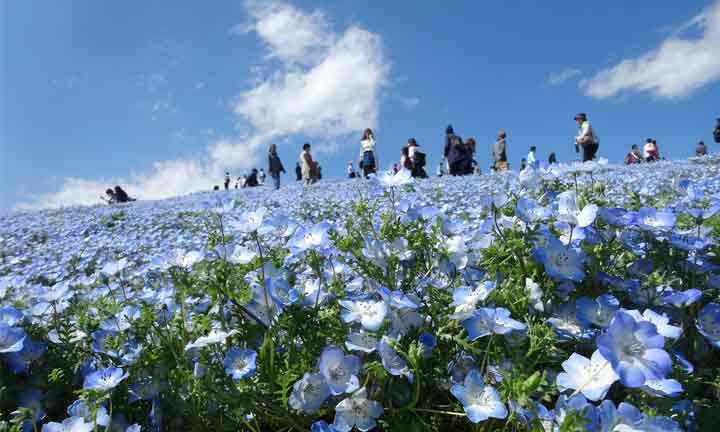 You wouldn't want to miss the carpet of blooming flowers in the Hitachi Seaside Park. This park is home to thousands of colorful flowers. It includes Baby Blue Eyes called Nemophila and Broom Grass called as Kochia. Also, this park has an amusement park, cycling tracks, and a lot of cafes and restaurants. You can surely enjoy an array of activities.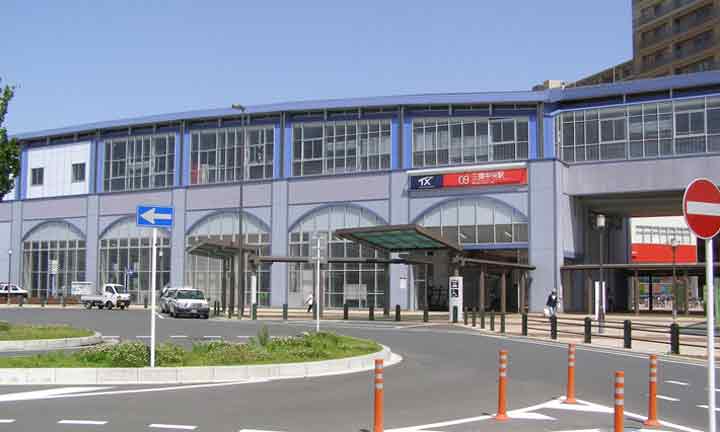 If you're a fan of space exploration, the Tsukaba Space Center is something you should definitely visit. This is the headquarters of Japan Aerospace Exploration Agency, the equivalent of NASA. It has space exhibits, actual spacecraft, astronaut training, and more. This is located in the middle of Tsukaba Science City, the research and education center of Ibaraki.
  The most memorable thing that you can experience here is learning about space exploration. After that, you can see uniformed JAXA engineers and technicians working their daily routine alongside with you. There is also the Space Dome where you can see full-scale satellite models, real rocket engines, and more.
KANAGAWA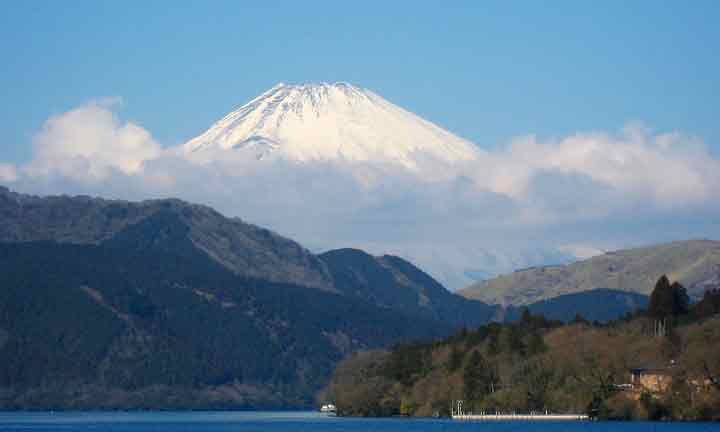 In Kanagawa, you can find the second-largest city in Japan, Yokohama city. Aside from that, you can explore other parts of this prefecture. Here are some of the places that you can definitely visit:
Mt. Fuji View in Hakone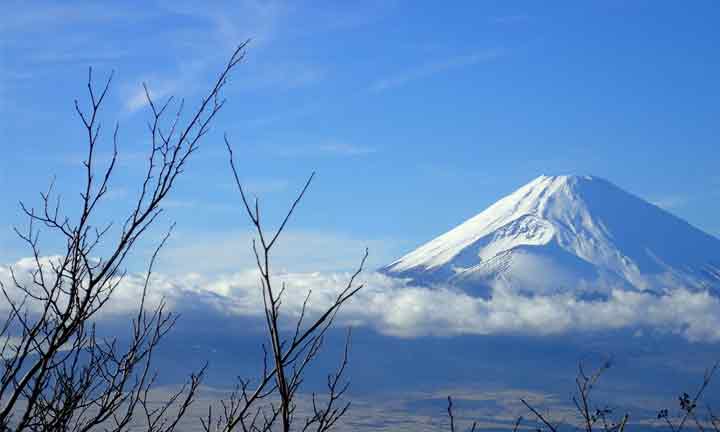 Hakone is famous for its fantastic view of Mt. Fuji as well as for its natural hot springs. Mt. Fuji is one of the amazing places to visit in Japan. In Hakone, you can find the Fuji-Hakone-Izu National Park which is divided into four areas: Mt. Fuji Area, the Hakone Area, the Izu Peninsula Area, and the Izu Islands Area. The most amazing part is that this park has no entrance fee. In the Hakone Area of this park, you can have the most bview of Mt. Fuji in Moto Hakone, Owakudani, or Gotemba Premium Outlets.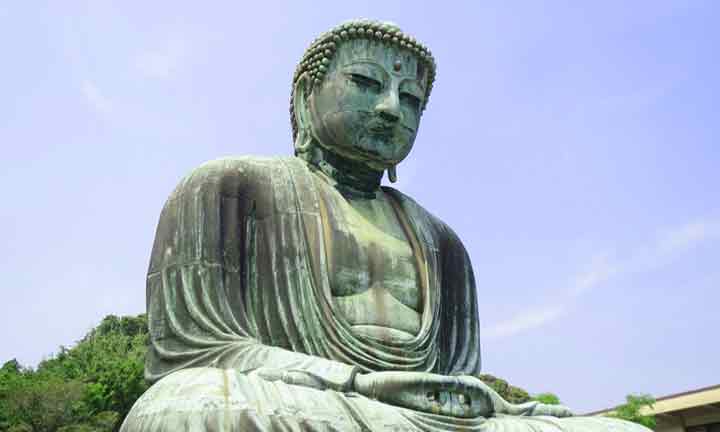 Kamakura is a coastal town in Kanagawa prefecture. It is ideal for surfing and swimming during the summer. You can also visit other historical attractions like shrines and temples. Here, you can see the large bronze Buddha Statue. Lastly, the temples in Hokokuji and Hasedera are worth visiting.
GUNMA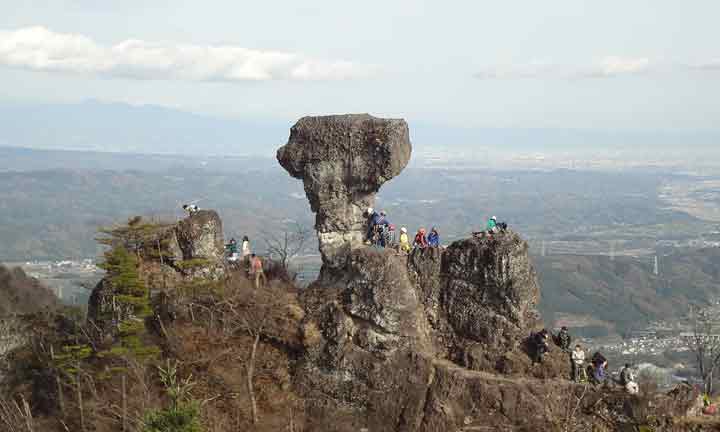 Gunma is a rural and mountainous area of Kanto region. You can enjoy a lot of activities ranging from nature, flower and winter festivals, onsen, and more. Here are some of the noteworthy mentions when you travel to Gunma:
Kusatsu Onsen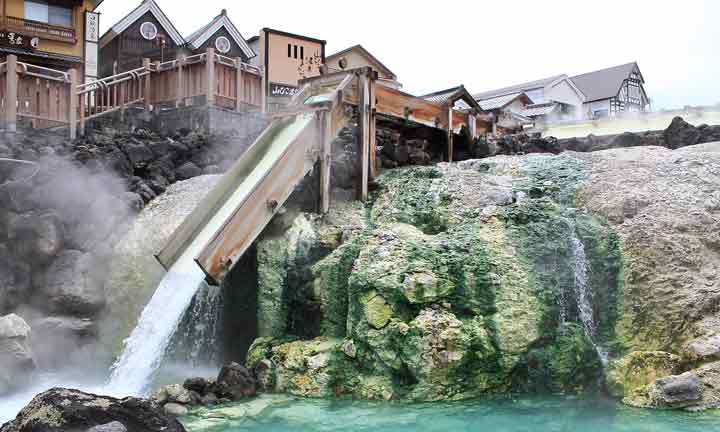 This is located in the center of Gunma. People consider this as the most popular hot spring towns in Japan. Kusatsu offers a relaxing traditional Japanese onsen experience. This onsen is also known for the healing touches of their sulfuric waters. For a detailed guide, check this website.
Oze National Park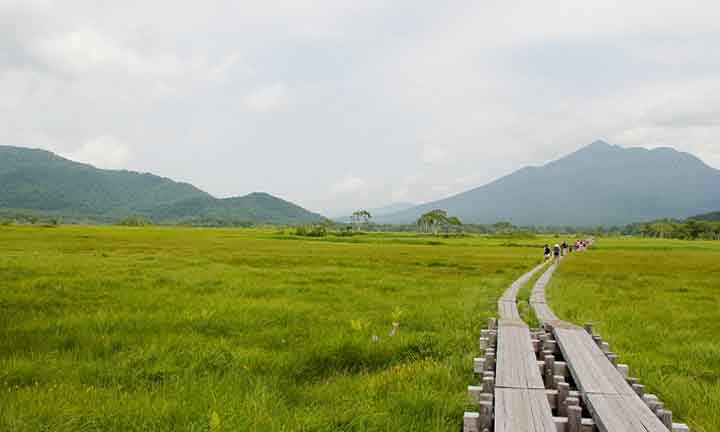 The Oze National Park is a great hiking destination when you are in the Kanto region. It has a marshland and a pond as well as a picturesque mountain view within the park. It is best to visit here during the autumn as well as in spring and early summer.
SAITAMA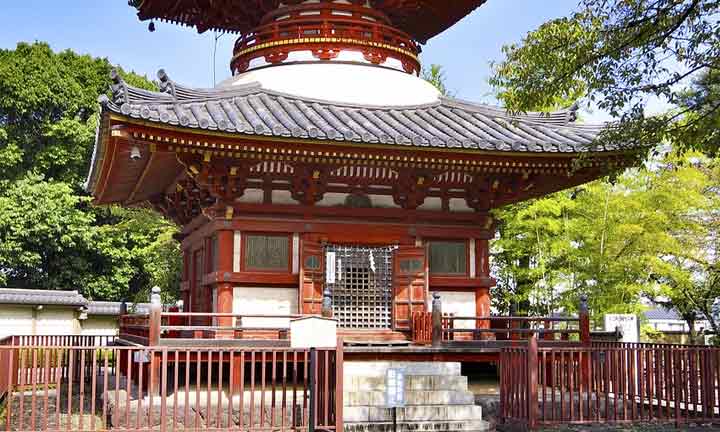 No, don't think about the main protagonist of One Punch Man. We are talking about Saitama prefecture. It is part of the Greater Tokyo area. You can easily reach this place after a 30-minute train ride from Tokyo. Here are some of the things that you can visit in Saitama:
Little Edo in Kawagoe City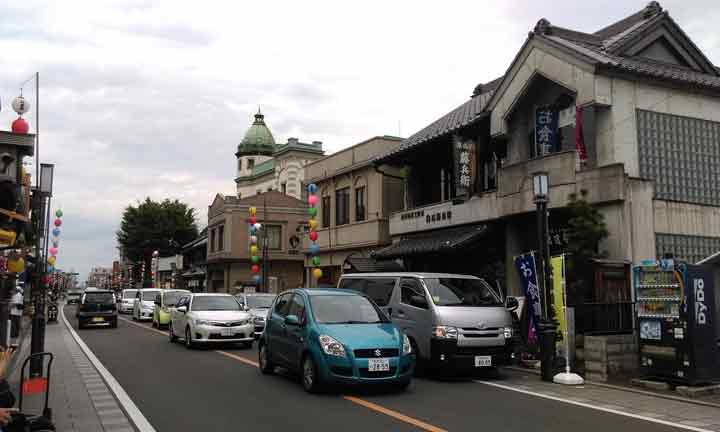 In this place, you can experience the Edo period. You can observe the old streets and traditional Japanese architecture along with alleyways. There are also various sweet products including Japanese sweet potato and potato ice cream.
Flower-viewing in Hitsujiyama Park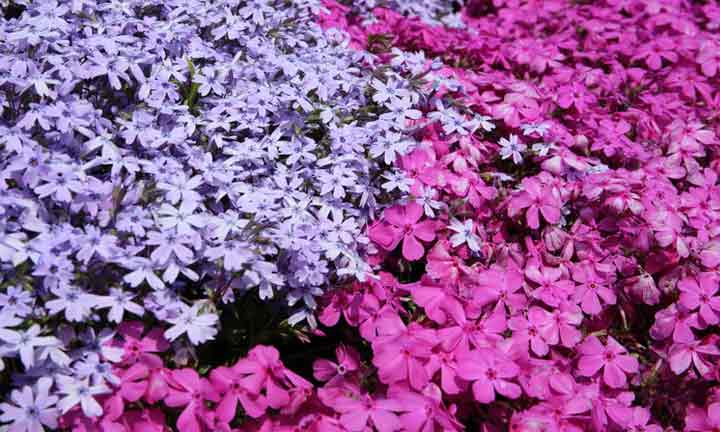 The perfect place to visit here is around late April to May. This place is located in Chichibu. People call this as the Hill of Pink Moss. You can see multiple types of moss pink spread over the fields. Special mention to Nakatsu Valley in Okuchichibu. It is the most popular autumn spot where you can also enjoy camping, fishing, and hiking.
The Hundred Caves of Yoshimi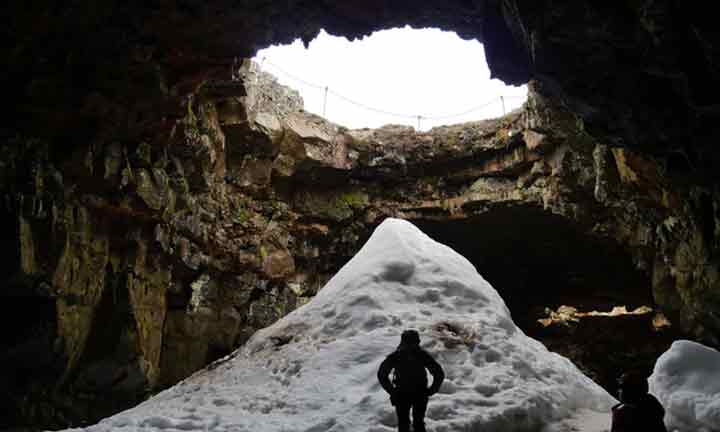 In this mysterious place, you can see numerous holes dug into the brown hills. According to the legend, these were created around 501 – 700 AD. This place screams resemblance to Turkey's Cappadocia.
HOW TO GET THERE: KANTO REGION
BY AIR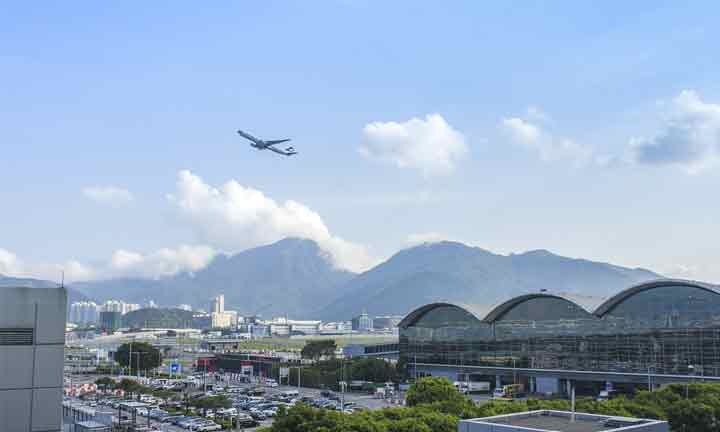 Good thing, Japan's major airports are located in Tokyo itself, at the center of Kanto. Thus, getting to this region is less hassle. International connecting and direct flights are available in Narita International Airport and Tokyo International Airport to and from many destinations across the world.
BY FERRY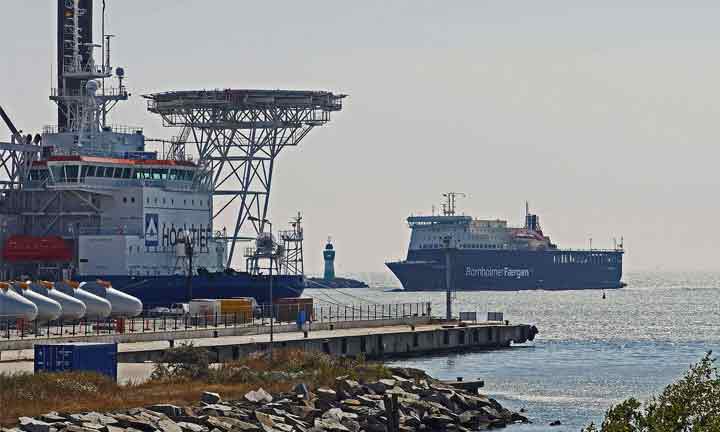 There are also several ferry services that operate to and from the various ports of the Kanto region. These are the Tokyo Ferry Port, Kurihama Port, and Oarai Port.
GETTING AROUND KANTO, REGION OF JAPAN
  Tokyo being the main rail transport hub for all of Japan, getting around Kanto especially in Tokyo is relatively easier with networks of trains, bullet trains, buses, and more. For more details on how to get around the area, visit this0 website.
  After reading the article, I hope you get the idea that Japan is truly a big country. There's more to Japan than just one specific destination. While visiting Japan make sure to manage your time wisely as to not waste precious time around.
  Also, the most rewarding part is bringing home a bunch of photos from your memorable travel destinations in Japan. Having professional photographers while on vacation is something that you should invest in. Truly, the joy in reminiscing your trip through beautifully photos is forever a treasure. Don't forget that the photographers of J-snap will always have your back.