More and more people from all over the world are visiting Japan than ever before. An increased number of travelers have visited Japan over the past few years. This might be because of the combined ancient culture and dazzling modernity of Japan have caused an increasing number of travelers over the past few years. More than its rich culture and history, the country's appeal extends far more than anime, calligraphy, and tea ceremonies. Japan undoubtedly has a plethora of beautiful sites that should be on everyone's travel bucket list. But since Japan is bigger than it seems, we have to consider Japan based on its 8 regions (Hokkaido, Tohoku, Kanto, Chubu, Kansai, Chugoku, Shikoku, Kyushu-Okinawa.
  In this Amazing Places to Visit in Japan Series, we will explore the various regions of Japan and delve into what each region has to offer. In this article, we will focus on and discover the charm of the Kansai region.
THE CHARM OF KANSAI REGION
  Kansai is the second most populated region after Kanto. Also known as the "Kinki" region, it is located in the southern-central region of Japan's main island. Kansai is said to be the origin of modern-day Japanese culture. The Kansai-ben is also a famous and unique dialect in this region.
  Kansai region is currently dubbed as the cultural and historical center of Japan. This is because of its wide array of travel destinations that embodies the rich history and culture of its representing cities. Kyoto and Nara are filled with traditional sites that will take you back to the origin of Japan. Shiga houses the largest lake in Japan while in Hyogo, you can find unique hot springs. In Wakayama, you can also discover more hot springs, temples, and other scenic natural wonders. Mei Prefecture is a place for religious retreats and is home to the famous Ise Shrine. Lastly, you can roam around the second largest metropolitan area in Japan in Osaka prefecture.
Prefectures: Hyōgo, Kyoto, Mie, Nara, Osaka, Shiga and Wakayama.
How to get there: Kansai Region
  Depending on your target destination, there are numerous ways to get to Kansai. The most convenient way is to get to Kansai International Airport. It is one of the most important international airports in Japan. You can find a detailed guide on this website. You can also learn the different express train routes, bus routes, as well as ferries to/from Kansai airport.
TOP DESTINATIONS IN KANSAI REGION OF JAPAN
  Here are some of the best places to visit in Japan especially in the beautiful Kansai region.
 OSAKA
UNIVERSAL STUDIOS JAPAN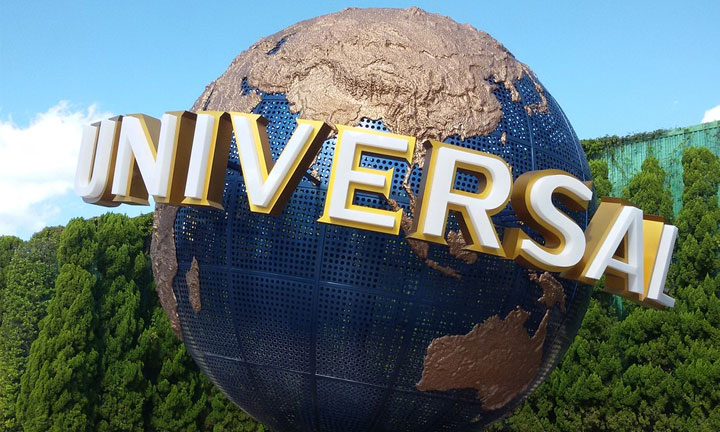 When you visit Osaka, this place should certainly be on your bucket list. Kids and the kids-at-heart will truly enjoy here. Universal Studios Japan currently has eight sections: Hollywood, New York, San Francisco, Jurassic Park, Waterworld, Amity Village, Universal Wonderland and The Wizarding World of Harry Potter.
  There are a lot of amusement rides to enjoy based on popular movies. Also, you can take pictures of the popular character's mascots. You can shop at the Universal Citywalk Osaka just outside the park. Hope you'll enjoy local dishes at the Osaka Takoyaki M
MIDO-SUJI FESTIVAL OF LIGHTS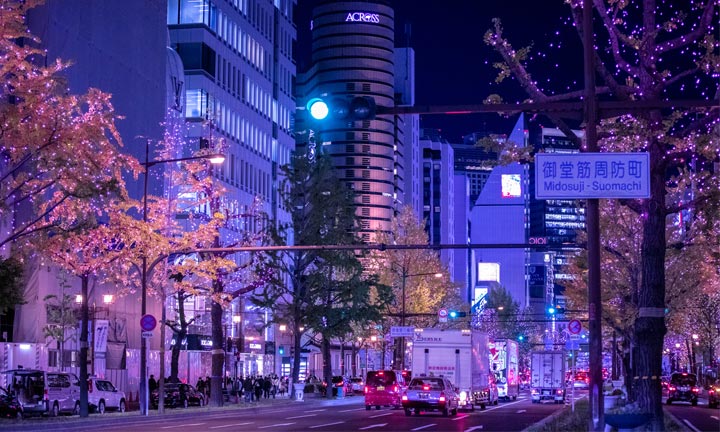 Every year-end, bright and dazzling lights illuminate the streets of Japan. Specifically, this colorful event has earned the term "Winter Illumination". Mido-suji Illumination 2017 opens its way to the thousand spectators. You can see that the streets of Osaka are free of cars and transportation. The Mido-suji is a four-kilometer grandeur of light decorations in buildings, facilities, and street trees.
OSAKA SCIENCE MUSEUM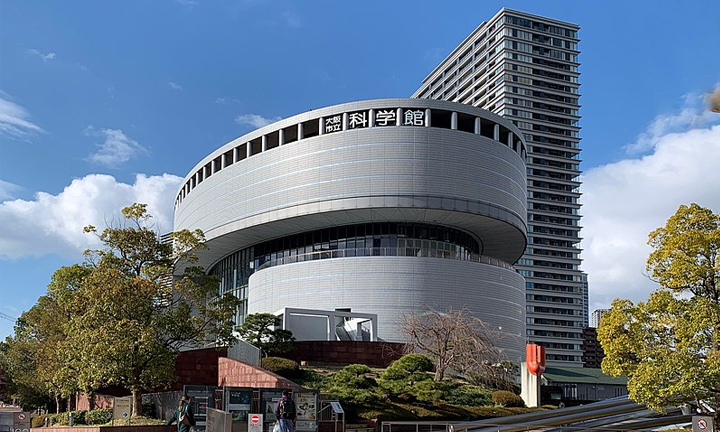 Right in the heart of Nakanoshima Island lies the Osaka Science Museum. It houses interactive displays and exhibits that depict various science concepts. Some of these concepts are the universe, chemistry, electricity, energy, and more. Aside from four floors of themed exhibits, there is a separate planetarium with multiple daily shows and an Imax dome theater.
  The theater is called "Omnimax" and it has a rotating selection of Imax films. The planetarium has a high-performance projector in the museum's newly-refurbished planetarium projects approximately 28,000 stars.
 SHIGA
HIKONE CASTLE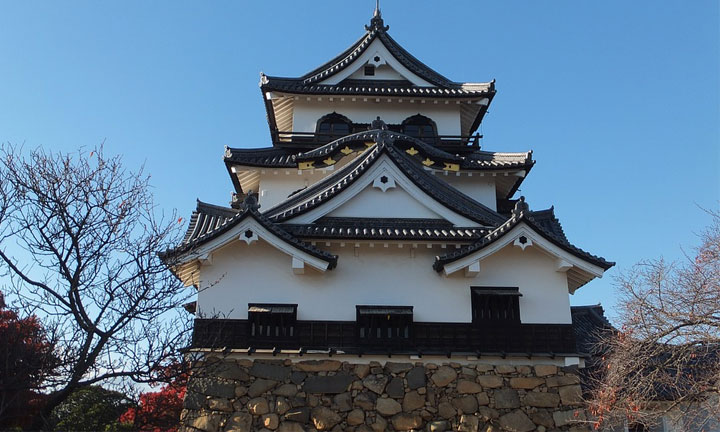 Hikone Castle is one of the most beautiful and historic castles in Japan. It is located on the shores of Japan's Lake Biwa. For the past 400 years, the castle remained as the most important cultural property in Shiga Prefecture since it was designated as a National Treasure in 1952.
  These castle grounds are perfect during cherry blossom time as there are approximately 1200 kinds of cherry blossom trees around. The castle also hosts performances from the Hikone City mascot called Hikonyan. Aside from that, you can visit the museum and view some of the relics of the historic clans that have inhabited the Hikone castle.
LAKE BIWA Museum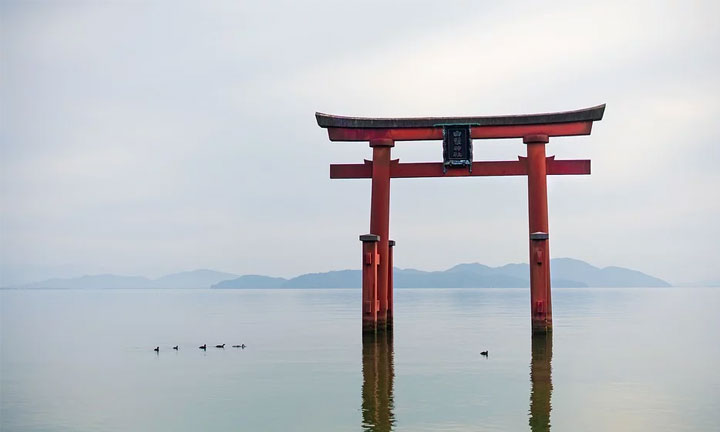 Lake Biwa Museum is located in Japan's largest freshwater lake at the Shiga Prefecture. This museum is rated as one of the best and largest lake-based museums in the city amongst the hundreds of museums in Japan.
  Aside from the various exhibits about the history and geology, you can also check out their modern aquarium. You can see various endemic species from the lake like sea creatures, insects, and animals that are
 KYOTO
SAGANO BAMBOO FOREST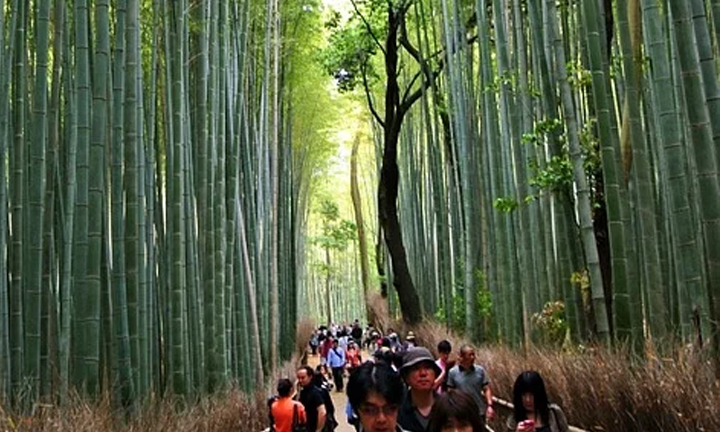 If you are looking for a quick escape from the city, Sagano Bamboo Forest is the perfect destination for you. Along with the fresh air and breathtaking scenery, you won't regret visiting this bamboo forest. This forest is even in the list of "100 soundscapes of Japan" which is compiled by Japan's Ministry of Environment. The Sagano Bamboo Forest is just approximately 30 minutes from the main city of Kyoto. It is also a short distance from Tenryu-and Nonomiya Shrine.
KYOTO IMPERIAL PARK AND PALACE
  The Kyoto Imperial Palace has a very interesting history. The Imperial Family used to stay here before they moved to Tokyo in 1869. Currently, the palace grounds can now be entered and explored without joining a tour and without any prior arrangements.
  Around the area, you can also visit other historic sites near Kyoto Imperial Park such as the Kaninnomiya Mansion. It is a former residence of court nobles that is open to the public. You can also visit the small branch shrine of Miyajima's famous Itsukushima Shrine.
KYOTO INTERNATIONAL MANGA MUSEUM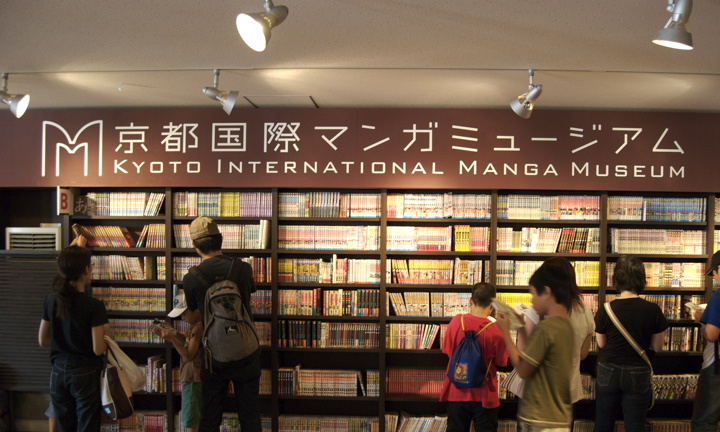 Kyoto International Manga Museum is one of the best finds for a certified manga fanatic. It houses approximately 300, 000 of manga and comic books from the old times until the most recent ones. It does not only contain Japanese comics but also offers wide choices of comic magazines from other countries. What's more interesting? Visitors can read as comfy and freely as possible on the artificial lawn in the museum's garden.
 WAKAYAMA
WAKAYAMA CASTLE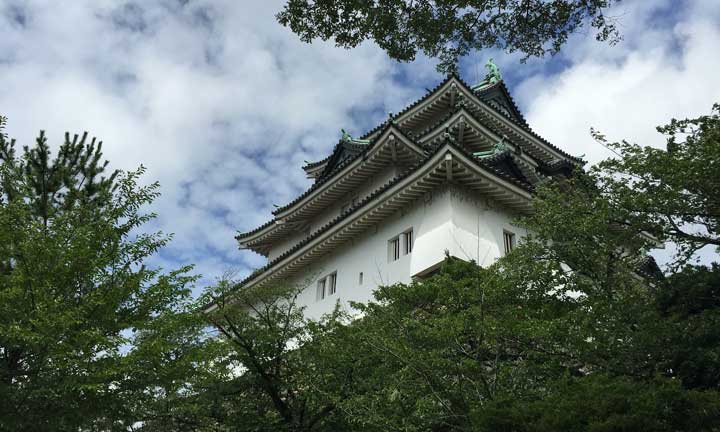 Sitting just around the mouth of the Kii River in Wakayama Prefecture is the national historic site, Wakayama Castle. If you are eyeing for a relaxing day and just enjoy Wakayama City, this place is perfect for you.
  Because of its striking white exterior facade, locals often called this castle as the White Castle. You can enjoy the traditional garden known as the Maple Leaf Valley Garden inside. Moreover, you can see the well-designed Wakayama Museum of Modern Art. This museum houses a collection of both Japanese and western contemporary arts. There's also a tea house beside the tower.
NACHI FALLS
  Along with the Kegon Falls and Fukuroda Falls, the Nachi Falls is one of the highest waterfalls in Japan. The UNESCO World Heritage included this waterfall in the "Sacred Sites and Pilgrimage Routes in the Kii Mountain Range" list.
  Around the vicinity, there are shrines, pagodas, and temples that you can visit for its awesome ambiance and nature. The Nachi Shrine is a large shrine complex and serves as a treasure hall for some artifacts. You can also observe the Seiganto-Ji Temple, where you can have a majestic view of the Nachi Waterfall. Finally, the best view of the whole Nachi trip is the three-tier pagoda.
 NARA
TODAI-JI TEMPLE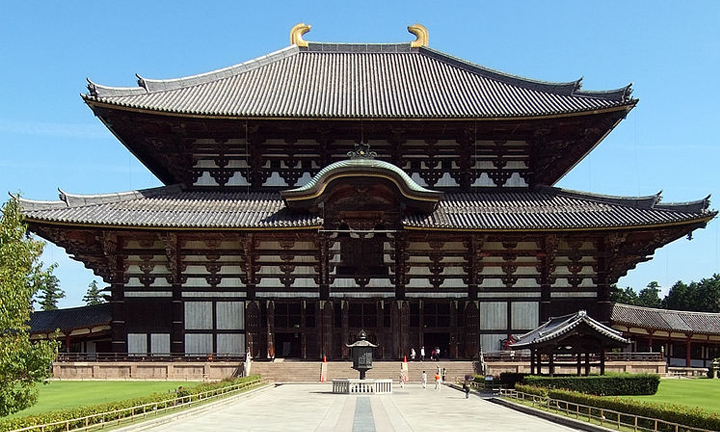 One of the most famous temples in Japan is the Todaiji Temple. UNESCO even declared this as a world heritage site. You can find the Todaiji Temple near Nara Park.
NARA NATIONAL MUSEUM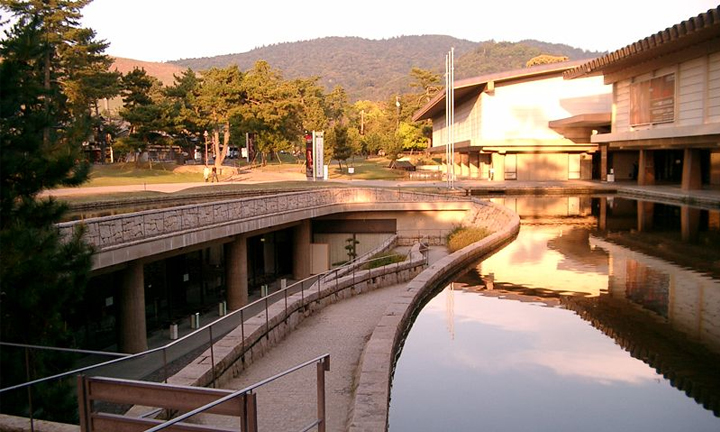 This is an art museum that primarily displays Japanese Buddhist arts including statues, paintings, scrolls, and other ceremonial objects. Aside from that, you can see other historical exhibits from the Asuka, Nara, Heian, and Kamakura periods. The Nara National Museum is an efficient travel spot. Many of the city's tourist destinations such as Kofukuji, Todaiji, Isuien Garden, and the Nara Hotel are nearby.
 HYOGO
  Kobe is the capital city of Hyogo prefecture. Japan recognized Kobe as an important port city for many centuries now. Here are some places near the scenic harbor of Kobe that you can visit:
ARIMA ONSEN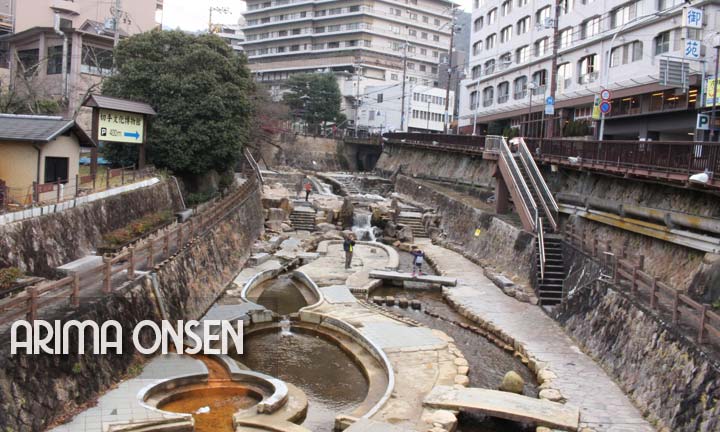 When visiting Kobe, there is only one must-go spot when you need a day to relax. It is the perfect destination would be the oldest hot spring towns in Japan - the Arima Onsen. The unique feature of this onsen is that Arima is not a volcanic one. According to the Ministry of Environment of Japan, Arima Onsen has 7 out of 9 natural components recognized for onsen curative effects.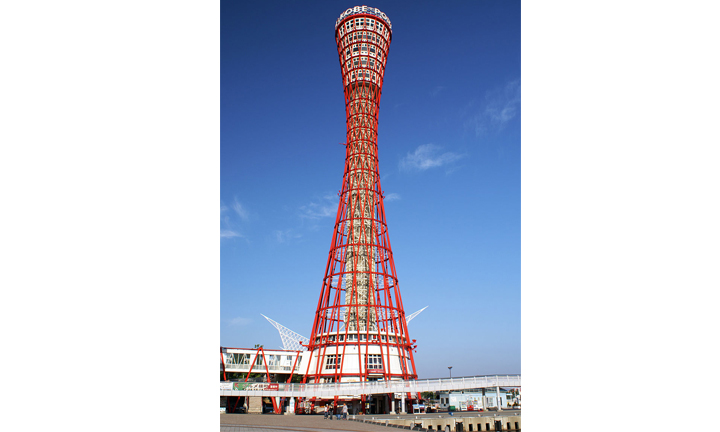 If you want an excellent bird's-eye view of Kobe, then Kobe Port Tower is perfect for your quest. It offers a 360-degree expansive city scene, with the nice feel of the sea breeze and the azure sky. Most of the visitors prefer to go there at night and admire the glittering city light scene. During the day, you can take a boat for a tour and enjoy dinner at sumptuous rotating restaurants nearby. There are souvenir shops, café shops, and amusement facilities in the revolving café that rotates every 20 minutes or so.
KOBE MARITIME MUSEUM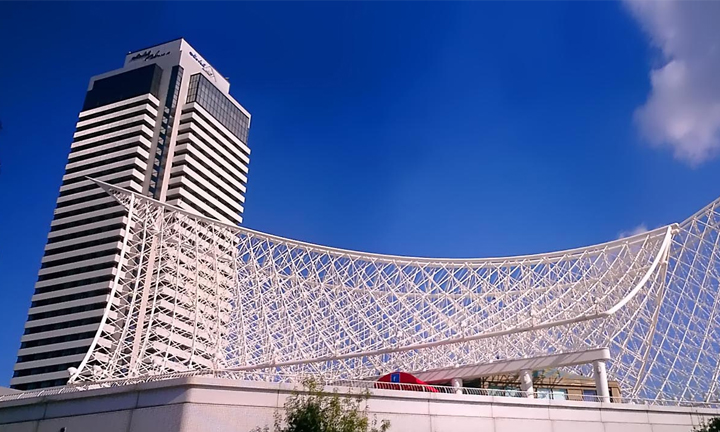 Experience history and sail into the future at the Kobe Maritime Museum. You can enjoy the different exhibits showcasing various land, sea, and air transportation that reflects the future of transport. The museum is overlooking the international port of Kobe. You can also get a glimpse of very unique and allied architecture.
 MEI
  The home of the ninja and most sacred Shinto shrine of Japan is located in the Mei region. It also has the capital city of Tsu City.
  The most sacred shrine in the Shinto religion is the Ise-Jingu Shrine. It is perfect for religious retreats. This shrine complex is composed of many Shinto shrines centered on two main shrines called Naiku and Geku.
  Naiku is the inner shrine where you can dedicate your worship to Amaterasu. Meanwhile, in the outer shrine, Geku, you can dedicate your prayers to the God of Agriculture - Toyouke-Omikami.
  There are more to Kansai than what we have mentioned. If you wish to explore more of the Kansai region, the following websites can help you:
  And while you're at it, make sure to bring back home beautiful memories and photos, don't forget that the photographers of J-snap will always have your back.