It has been years that Japan travel has been on everyone's radar. More than its rich culture and history, the country's appeal extends far more than anime, calligraphy, and tea ceremonies. Japan undoubtedly has a plethora of beautiful sites that should be on everyone's travel bucket list.
  We will help you discover essential know-how on the top destinations you shouldn't miss while traveling to Japan. Japan is a chain of islands and it has four main islands from north to south. When traveling, it's important to consider Japan based on its regions. You may not know it, but Japan is actually geographically divided into 8 regions. Each region has its own dialect and unique traditional culture. It is essential to know what each region has to offer. Whatever the type of adventure and experience that you want to have while in Japan.
  In this Amazing Places to Visit in Japan Series, we will explore the various regions of Japan and list their must-see destinations for everyone to know. In our first article, we will focus and discover the beautiful northern region of Hokkaido.
THE BEAUTY OF HOKKAIDO REGION
  Hokkaido is Japan's gorgeous northern island and unlike other regions, Hokkaido is the entire island and prefecture itself. It has the biggest area amongst the 47 prefectures and has numerous wonders to offer year-round. Hokkaido is one of the top summer destinations with its beautiful capital city, Sapporo and its huge lavender fields. Aside from that, you can also enjoy Hokkaido during the winter. You can visit their top ski resorts and beautiful national parks. Secondly, you can also experience a different taste of Hokkaido in other seasons. Beautiful sakura flowers line up the fantastic landscapes during spring. This scenery will transform into yellow-red during autumn.
Prefectures: Hyōgo, Kyoto, Mie, Nara, Osaka, Shiga and Wakayama.
How to get there: Hokkaido Region
BY AIR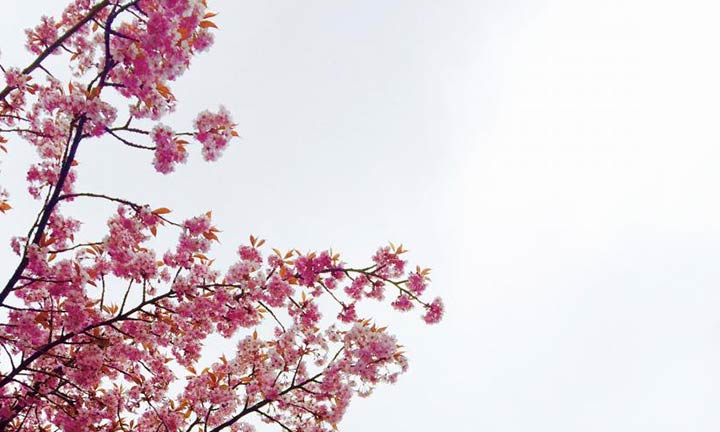 This has to be the fastest way to reach Hokkaido with flights from Tokyo's Haneda Airport to Sapporo's New Chitose Airport, but some flights also use Tokyo's Narita Airport.
Travel time:
Approximately 1 ½ hours
Fare:
The regular one way fare by the conventional airlines costs as high as around 40,000 yen. But you can score one way fare around 10, 000 yen, thanks to a wide range of
discount offers
BY TRAIN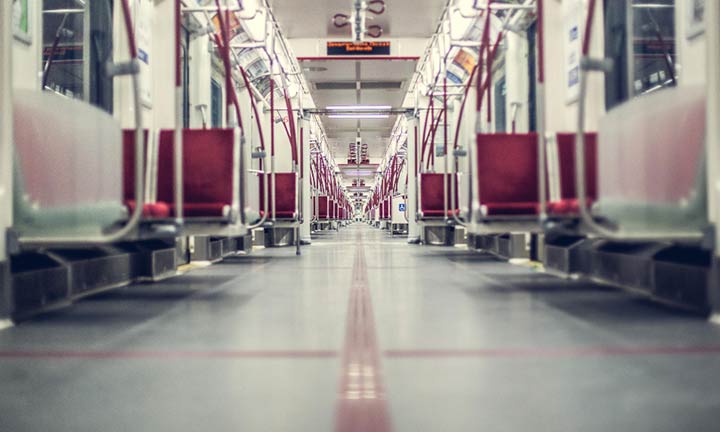 Station: Take the JR
Tohoku
/
Hokkaido
Shinkansen from
Tokyo
to Shin-Hakodate-Hokuto (4 hours) and transfer to the Hokuto limited express train to
Sapporo
(3.5 hours).
Fare: The entire one way trip costs around 27,000 yen and takes around eight hours. Take note that seat reservations are mandatory on Hayabusa trains between Tokyo and Shin-Hakodate-Hokuto.
BY FERRY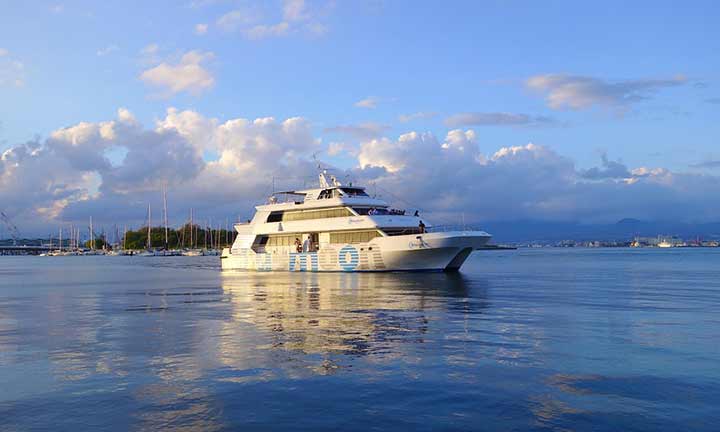 There are
long distance ferries
between various ports in Honshu and Hokkaido, providing leisurely and inexpensive access to Hokkaido. Some of the ports with ferries to Hokkaido are Niigata, Oarai (Ibaraki Prefecture), Sendai, Nagoya, Maizuru (Kyoto Prefecture) and Tsuruga (Fukui Prefecture).
Travel time: Most ferries arrive in Otaru, 30 train minutes west of Sapporo or Tomakomai, 45-60 train minutes south of Sapporo.
TOP DESTINATIONS IN HOKKAIDO REGION OF JAPAN
  Here are the top destinations you should visit in the Hokkaido region.
Daisetsuzan National Park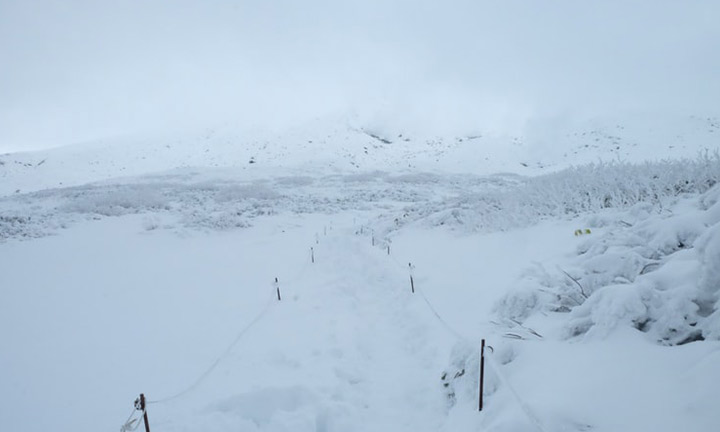 This is the largest national park in Japan with dense forests, wide rivers, and volcanic peaks. The indigenous Ainu people call this park as the Kamui Mintara. This means 'the garden where gods play' in their language. Highlights of this national park include the Asahidake Onsen, Mt. Tokachi Observatory, Numa-no-hara High Moor (marshland with ponds), and Mt. Kurodake and Kurodake Ropeway among others.
  During September, it bursts an autumn beauty with a wonderful site where you can also see Mt. Asahidake, the tallest mountain of Hokkaido. If you want to go hiking and mountaineering or enjoy fields of alpine flowers, the best months to visit are June and August.
Lavender Fields in Furano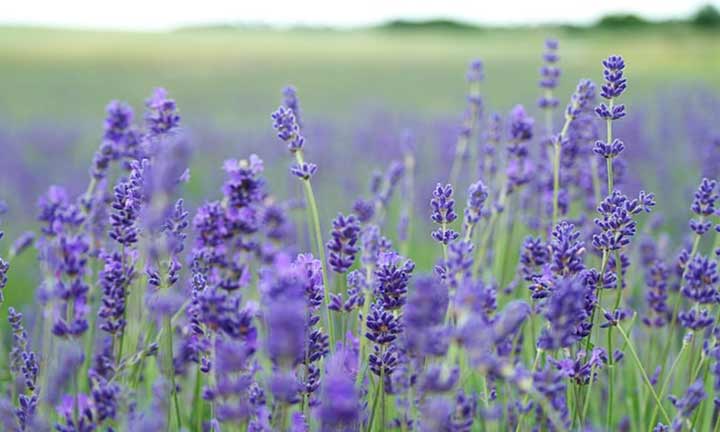 Furano in central Hokkaido is a must destination during summer with its famous, fragrant and colorful lavender fields. The lavender fields usually bloom in late June until mid-July to August which attracts a large number of visitors. Many other flowers make Furano an attractive destination. Lupines and tulips flower in May blooms outside of the lavender season. Furthermore, blue salvia, poppies, and dahlias bloom through early summer.
  Also, you can visit the other top destinations around such as Farm Tomita and Choei Lavender Farm. These farms are about 2 hours from Sapporo by car.
Hokkaido Shrine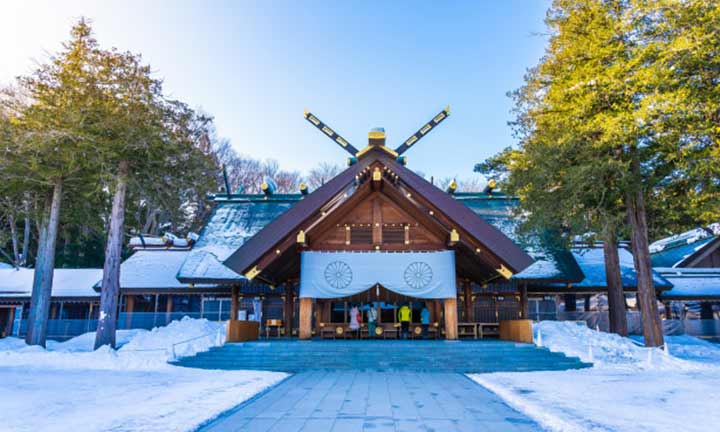 The Hokkaido Shrine, located in Sapporo, is the best place to visit when you want to deeply relax and cultivate spiritual peace. Hokkaido Shrine is a government-supported shrine and is known to be the resting place of the soul of four deities. Hokkaido Shrine is a place that maintains a perfect harmony of nature and culture. It is located near the city.
  You can reach this viewing platform after a 13-minute gondola ride. Make sure to wear warm clothes on as this is located near the top of the mountain, hence the cold. This place offers an astonishing sight with mountain peaks above a white sea of clouds and
Sea of Clouds in Unkai Terrace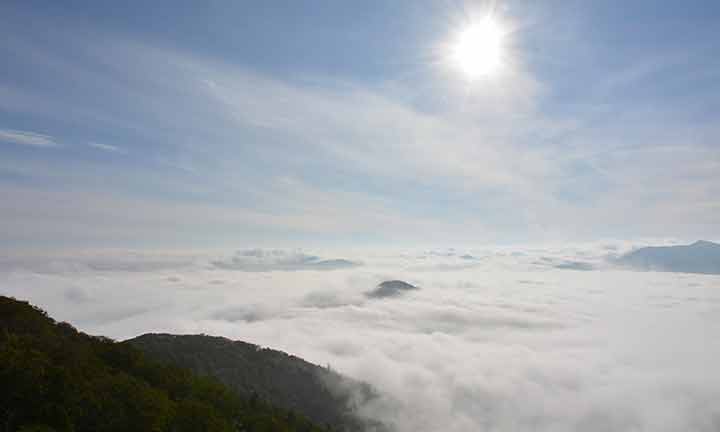 When you want to have an inspiring morning being one with nature, then the Unkai Terrace is for you. The word "Unkai" literally means "sea of clouds". In here you can view a vast panorama of the clouds and the mountains of Hidaka and Tokachi.
  You can reach this viewing platform after a 13-minute gondola ride. Make sure to wear warm clothes on as this is located near the top of the mountain, hence the cold. This place offers an astonishing sight with mountain peaks above a white sea of clouds and is part of many wonderful things that Hoshino Resorts Tomamu has to offer.
Lake Akan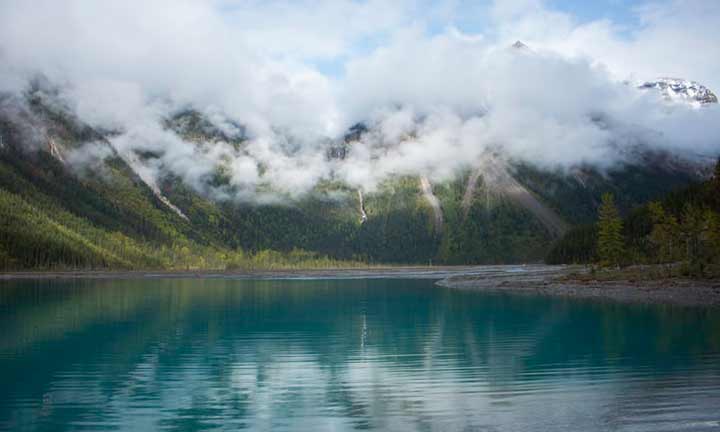 On the east of Hokkaido lies the quiet nature and charm of Lake Akan surrounded by Mt. Meakan, Mt. Oakan, and Akan Fuji. You can certainly rent a sightseeing cruiser to bring you around the beauty of the lake. Lake Akan is well-known for its marimo or moss balls that can only grow in cool and pure water.
  During winter, impressive fireworks warm up the frozen Lake Akan. This is called the Fuyukabi or Lake Akan Ice Festival. In this place, you can certainly feel burst in romantic air.
Red-Brick Warehouse District in Hakodate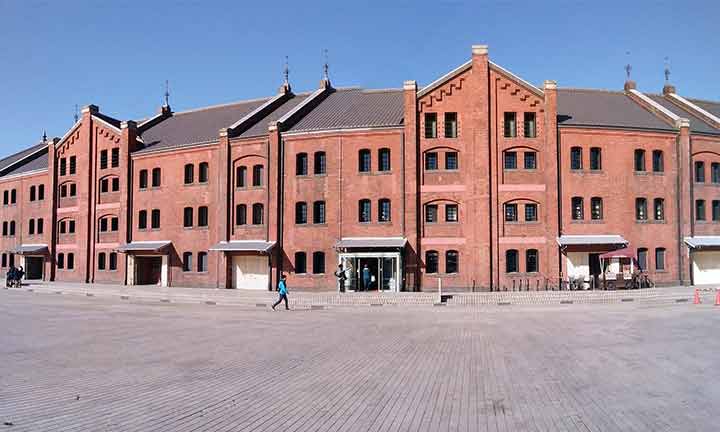 The Red-Brick Warehouse District is located along the bay area of Hakodate. It has a typical range of trendy souvenirS, fashion, interior, and sweet shops. The red-brick buildings here have survived from the start of the 20th century. Later on, it was redeveloped to be an important port town of the region.
  Furthermore, the town of Hakodate is renowned for its morning market. You can buy local produce from over 350 stalls offering delicacies. You can choose from freshly caught squid, salmon eggs, Atka mackerel, and many more. Try one of the local specialties known as donburi. It is a rice bowl is loaded with freshly caught seafood.
Otaru Snow Light Path Festival in Otaru Canal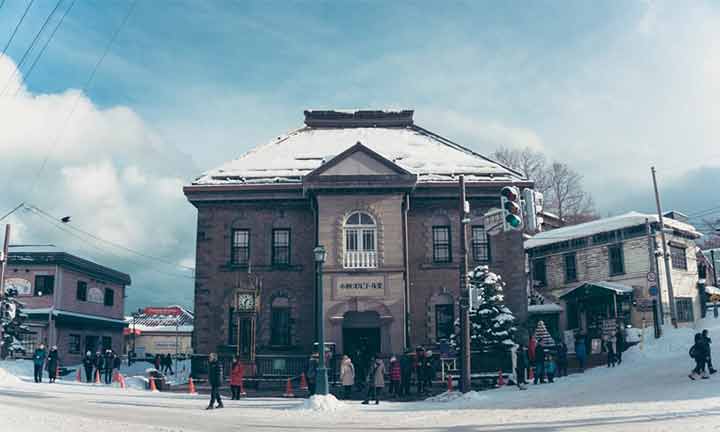 Just near the Red-Brick Warehouse District, you can visit the beautiful scenery of the Otaru Canal. In the day, you can glimpse the azure sky and greenery in the background. During the evening, gas lamps lit up the area of the Otaru Canal.
  You can experience a mesmerizing Snow Light Path Festival in Otaru Canal every winter. You can experience a romantic atmosphere along with the flickering lights, lanterns and glowing snow statues along the port area. They all evoke the feeling of being in Venice, Italy.
Nikka Whisky Yoichi Distillery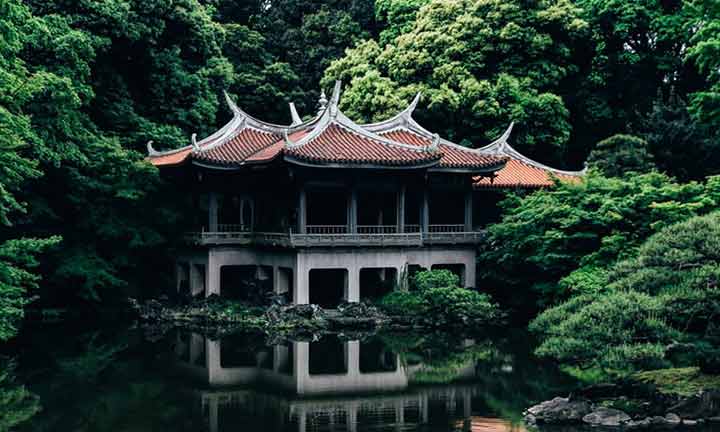 In the neighboring town of Otaru, you can indulge yourself in the home of a world-class whiskey. The father of Japanese whiskey named Taketsuru Masataka founded this whiskey. Today, the Yoichi distillery features a whiskey museum and a self-guided tour following the whiskey-making process.
  Visitors will get a taste of the sample for various alcoholic beverages at the end of the tour. For those who are not of age, apple juice and other non-alcoholic drinks are also available. Finish off your tour with a quick visit to the gift shop. You can buy a variety of Nikka Whisky chocolates, bottles and memorabilia are for sale. Also, an exclusive whiskey tasting is also available for ¥1,000, which allows you to taste more expensive whiskeys.
  If you wish to Hokkaido more, visit this website. You can pick hundreds of places to visit in Japan. You can arrange your travel goals from the coldest month of the year to the spring in the valleys until summer. During the autumn foliage in the mountains, you can customize your travel and experience Hokkaido in the best way possible.And while you're at it, make sure to bring back home beautiful memories and photos, don't forget that the photographers of J-snap will always have your back.