2020/05/01
Japan Travel Guide: 9 Spots to Visit in October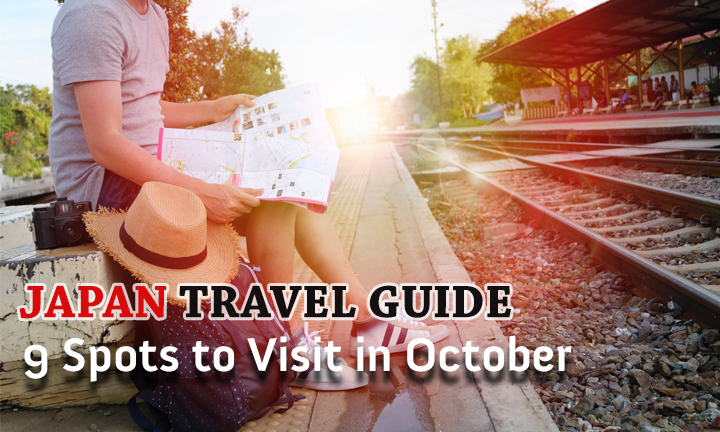 With all the beautiful spots that you can visit in Japan, you'd be missing out if you don't visit. After all, Japan is becoming a top destination that tourists and soul travelers love to visit. In fact, A nippon.com article shows that around 31.2 million tourists visited Japan in 2018. Which is noted to be approximately 8 percent higher than the previous years. So if you're planning to go on a trip, Japan should definitely be one of your destinations. And we have the right Japan travel guide tips to help you prepare for your next adventure.
  October is one of the best times to visit Japan if you're looking for amazing scenery. The temperature in Japan starts to fall around October. Which means that you'll gradually see the warm colors of autumn during this time. This normally occurs between October to November, while the first break of winter starts in December. With this in mind, visiting Japan from October to December is a gorgeous time to visit. After all, witnessing the changing scenery of autumn to winter is surely an experience to remember. So read on and take notes of our Japan travel guide before you start booking for your next trip.
Nagano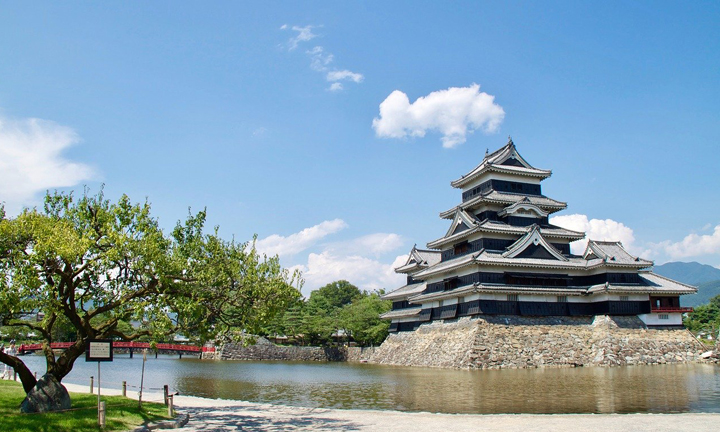 Nagano is located in the beautiful mountains of central Honshu, and it's a great place to go out for walks. You could say that Nagano prefecture has a romantic yet calm ambience. With its hiking trails, waterfalls, and scenic environment, Nagano is the perfect place to stroll around and fall in love. Additionally, visiting in October means that you'll get to experience the spectacular autumn foliage. So if you want to take amazing photographs and memories, any Japan travel guide will surely suggest you visit in autumn.
  Around the middle of October, you'll notice the colors of fall spread throughout Nagano. And the amount of colors and foliage will gradually peak towards the start of November. However, by mid-October, you'll notice Tokyo to be a little greener than Nagano. While, you'll be delighted to visit cities such as Komoro or Karuizawa for their fiery and golden leaves.
Tokyo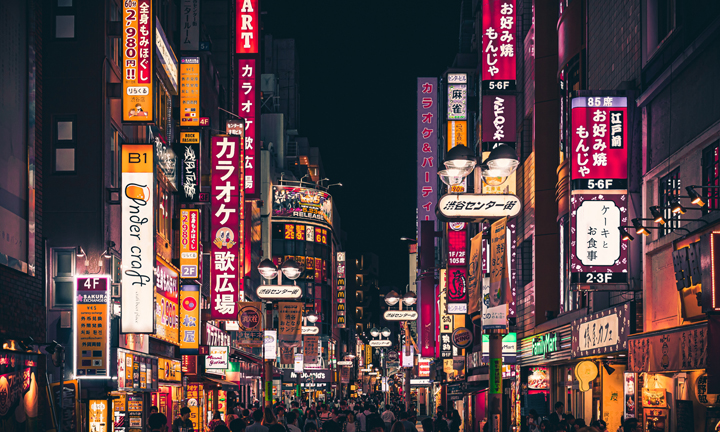 As mentioned, it takes Tokyo a little longer to fall into the autumn ambience. However, the lack of colorful foliage doesn't make Tokyo a less interesting spot to visit. In fact, you'll be surprised at how awesome Tokyo can be from October to December. After all, this is when you'll experience festivities like Halloween and more! You might not hear this from a lot of Japan travel guide tips, but Tokyo loves to celebrate Halloween. In fact, you'll find a lot of cosplay events and other festivities during this season. Additionally, you'll also enjoy looking around at all the season-themed displays in every shop and street corner.
  Akihabara is the perfect spot to visit because the streets are going to be riddled with Halloween decorations. In fact, it's going to have a ghoulish-street-party vibe on the 31st of October. Finally, you can head on to DisneyLand to finish things off in Tokyo. After all, it wouldn't be Halloween without experiencing the witchcraft at Harry Potter land, and the other spooky attractions.
Nikko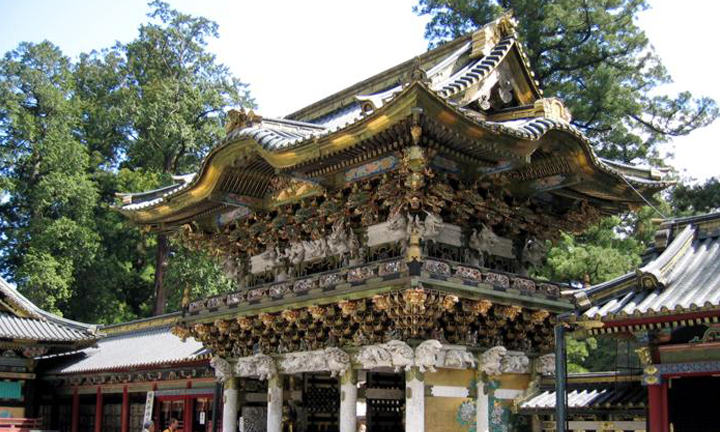 If you want a break from the city streets of Tokyo, Nikko should be your next Japan travel guide spot. From Tokyo, you can easily take a 2 hour train ride to reach the Nikko prefecture. Which means that it can easily be a little nature-themed side trip that you can have from Tokyo. Additionally, the canyon landscapes, traditional shrines, and hidden waterfalls of Nikko is surely an adventure to behold.
  Nikko is very popular because of the shogun named Tokugawa Leyasu. In fact, his burial chamber is at the Toshogu shrine which you can easily visit. Additionally, you can also access the Nikko national park without a hitch. Especially if you have a local companion like a personal Japanese photographer to help you navigate around the area. A few of the most notable spots you can visit here are the Ryuokyo canyon, Chuzenji lake, and the Kegon falls. So when in Tokyo, hop on a train and visit Nikko in an instant!
Kyoto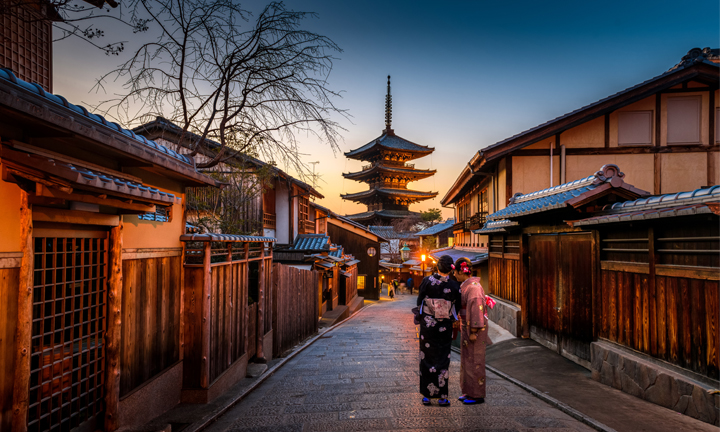 A Japan travel guide won't be complete if you don't include Kyoto into the list. In Kyoto, the autumn leaves only arrive around the end of October. However, you'll surely enjoy less people and more cultural festivities. When you visit Kyoto in October, you can have the chance of experiencing the awesome festival called the "Jidai Matsuri". The purpose of the Jidai Matsuri festival is to celebrate the historical foundation of the city. During this celebration, you can expect to see parades full of amusing cultural characters and costumes.
  Another spot that you can visit in Kyoto is the Heian shrine. In fact, the Heian shrine is the final stop for the Jidai Matsuri parade on the 22nd of October. Additionally, you can also experience lots of autumn-flavored cuizines like pumpkin treats and more. Kyoto is definitely a spot where you'll find a playful mix of Japanese season, culture, and festivities. So what are you waiting for? Book your trip, hire a personal Japanese photographer, and dive into the rich culture of Japan.
Nagoya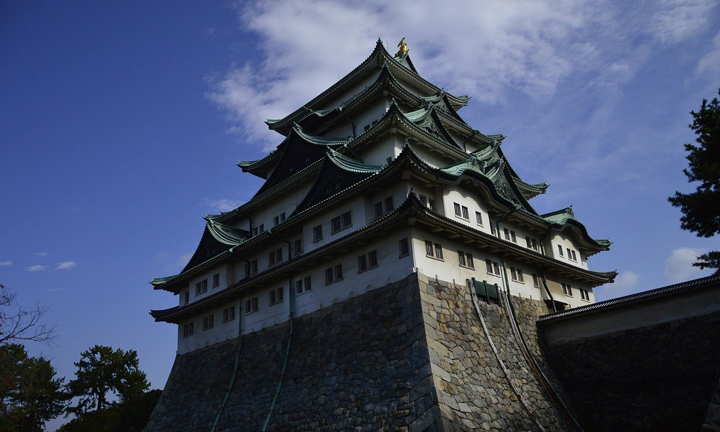 Nagoya is the capital of the Aichi prefecture and it's definitely a spot for you to visit. If you plan to visit Nagoya during the autumn season, you should choose the month of October. That is, if you want to experience the grand Nagoya festival which they celebrate in mid-October. You can find lots of cultural aspects in this epic festival such as folk songs, bow and horse riding tournaments, and other traditional activities. Additionally, you'll also enjoy taking photos of parades because they last for 2 days!
  Finally, the best part of Nagoya's cultural celebration is the authentic Japanese food that you can indulge in. As an added Japan travel guide tip, you can hire a local photographer to join your trip. Why? So that you can immerse in the culture and not have to worry about taking beautiful shots. Because your personal photographer will take care of all your pictures for you.
Kamikochi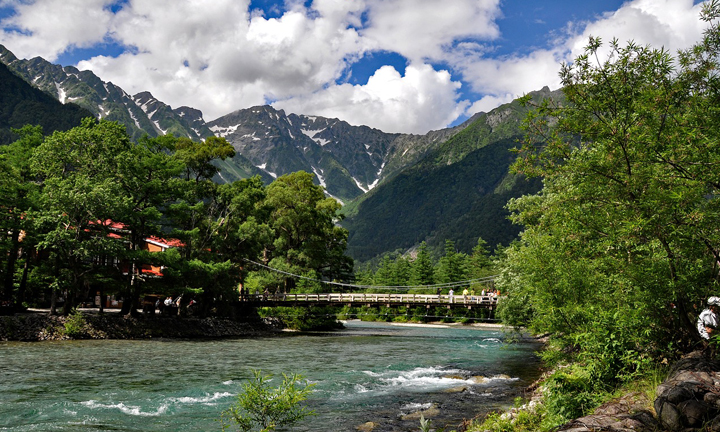 If you fancy national parks, then Kamikochi is definitely the spot for you to visit. After all, it is arguably the most gorgeous national park in all of Japan. In fact, a lot of Japan travel guide tips will surely point you towards this direction. Here, you'll find it's untouched mountain valley turn into a magnificent scene of nature's autumn beauty.
  At Kamikochi, you can visit hiking trails that lead you to deep yellow foliage and pristine water ponds. The best part about visiting here is the family-friendly outdoor environment that you'll get to experience. In fact, you don't have to live an active lifestyle to enjoy Kamikochi's scenic spots. Kids adults and anyone of different age groups can truly enjoy this refreshing outdoor experience.
Hokkaido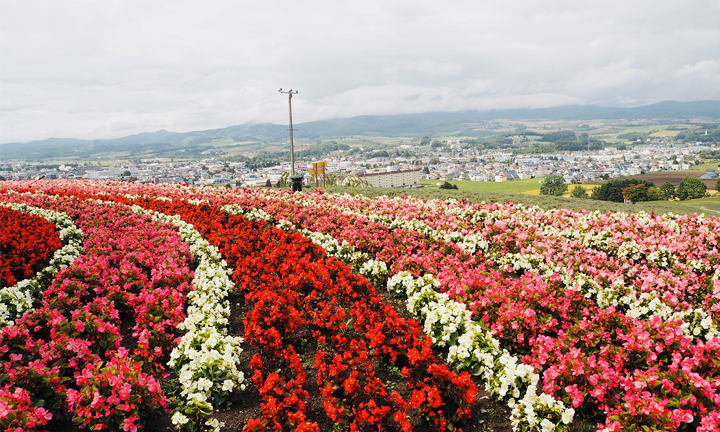 A good Japan travel guide tip would be to visit Daisetsuzan National Park when you're in Hokkaido. First off, Hokkaido is located in the northern part of Japan which consists of volcanic mountains and thick forests. When visiting Hokkaido during October to December, you'll find out that Daisetsuzan National Park would be the most popular spot to visit. This is because this beautiful national park is where the first foliages of Japan's autumn season starts. Which means that visiting in October ensures that you get to experience autumn in Japan before everyone else in the country. So take out your cameras and take snapshots of the first signs of fall. Or better yet, you can simply travel with a personal photographer that can take your beautiful photographs for you!
Lake Towada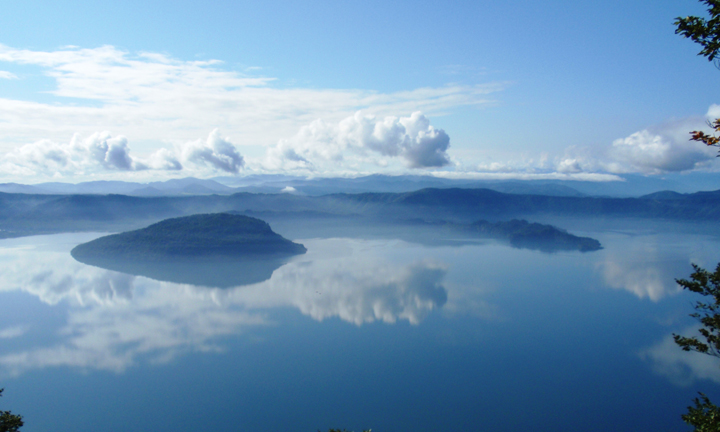 Lake Towada is another popular spot that you can visit. You can find this lake at a popular autumn destination called the Towada-Hachimantai National Park. Japan travel guide tip: you can ride a ferry boat that will take you all around the beautiful Towada lake. During the boat ride, you'll see the spectacular view of orange and yellow tinted trees by the shoreline. Additionally, you can easily find different accommodations and resorts around this area.
Nara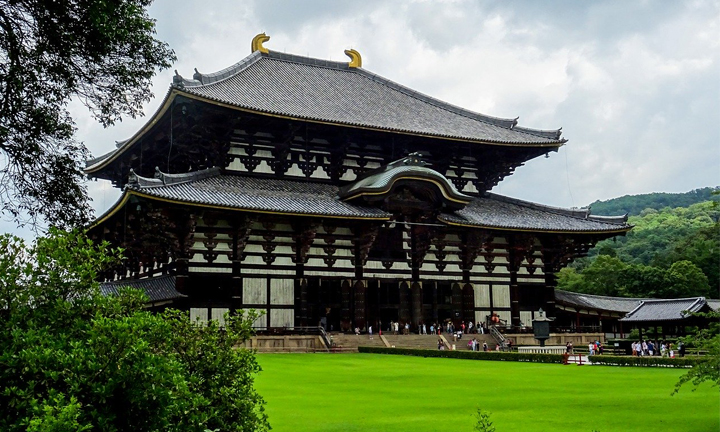 In Japan, travelling from October to December means that you'll experience lots of beautiful nature scenery. However, you can even dive deeper into nature by visiting the majestic deers of Nara. After all, nature wouldn't be complete without its fury friends enjoying the autumn foliage. Additionally, Nara is also home to cultural spots like ancient shrines and temples. Although, unlike the other parts of Japan, the foliage in Nara peaks a little later which is around November. So it's best that you visit Nara during the later parts of October.
4 Extra Japan Travel Guide Tips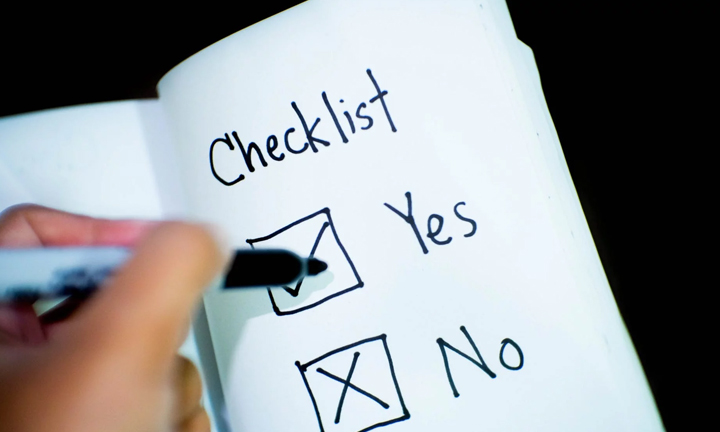 The thought of traveling to Japan and seeing it's autumn colors is very exciting. However, there are a couple of pro tips for you to know before you buy your tickets. For example, you should be prepared to speak a little Japanese before you leave for your trip. Why? Because Japan isn't exactly the best spot to look for fluent english speakers. In fact, a survey reveals that out of 100 non-english countries, Japan ranks 53 in english proficiency. Additionally, the article notes that Japan has had 4 years of being ranked within the "low proficiency" band. But don't worry, we have the right Japan travel guide tips to help you navigate through japan without a hitch.
1. Learn Some Basic Japanese Words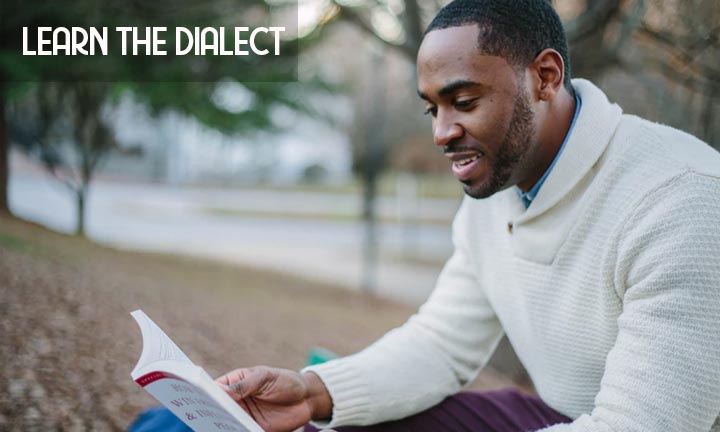 Learning a few words goes a long way, especially when you are in a foreign country. However, you don't necessarily have to learn how to speak sentences or phrases. In fact, most of the time, knowing a few words is enough to help you get by. For example, finding a toilet is as easy as saying Toire, which means toilet. Additionally, here are a few words that can help you while traveling:
Bus - Basu
Train - Densha
Taxi - Takushi
Airport - Hikoki
2. Download Travel Apps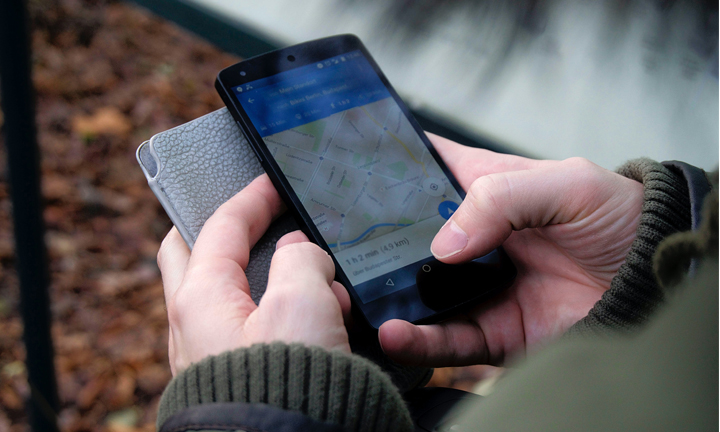 These days, you can easily use your GPS and internet connection to download travel apps on your phone. In fact, there are a lot of apps for maps and transportation assistance that you can choose from. Digital maps can be very useful because of how up-to-date and accurate their data can be. The most common type of online map that you can use is Google Maps. Additionally, you can also download transportation apps that can help you locate the nearest bus stops and train stations in Japan.
3. Find a Local Companion
  Nothing beats the benefits of having a local companion on your trip. After all, locals can easily communicate with other people and guide you through difficult situations. In fact, a Japanese companion can also point out some convenient tips and tricks that no foreigner could ever know. Additionally, you can even hire a Japanese photographer who can double as a local companion. Which means that you can take awesome pictures and ask for help whenever you need it. Hiring a personal photographer can really help you focus more on indulging in your adventures in Japan.
4. Get a Pocket Wifi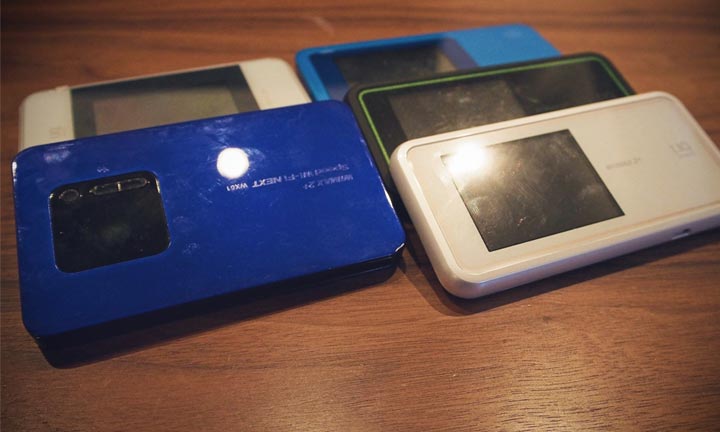 Today, our access to technology and communication is one of our biggest necessities. And this is especially true when you're traveling to a foreing country. However, you can easily get a pocket wifi that can provide all the internet access that you'll need during your trip. So that you can instantly access your mobile apps and friends whenever you need them. So what are you waiting for? Book your trip now, find a local photographer, and make amazing memories in Japan!