Japan is a dream destination for most people. With the perfect mix of traditional, natural, and modern tourist attractions, Japan has a lot of breathtaking, Instagram-worthy view to offer. However, for tourists who do not live in Japan, a trip to this country can be a little bit pricey. But fear not! We are here to give you some tips on how to enjoy your travel to Japan for cheap. Buy affordable plane tickets.
Buy affordable plane tickets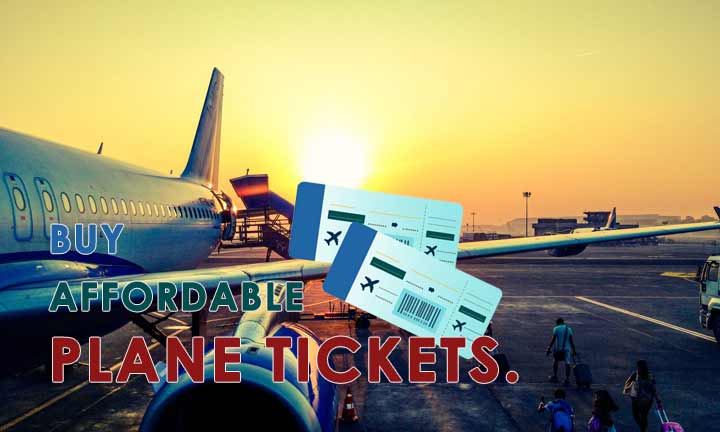 We know, as a matter of fact, that international plane tickets are not cheap. However, if you buy them at least two months prior to your trip, you may get them for cheap. You should also take into consideration that airfares can be more expensive when you book your flights around peak seasons or major Japanese holidays.
  As a wise budget traveller, you should always be on the lookout for airfare promos of your local airline companies. You'll definitely get a good deal to jumpstart your dream trip to Japan!
Don't travel during peak season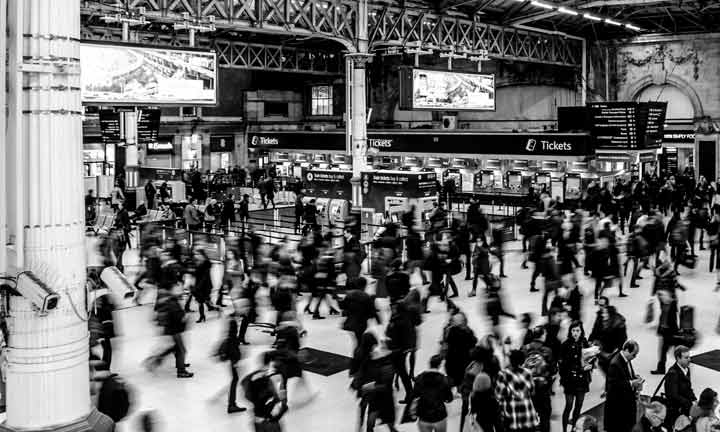 When you're looking for a good price for your plane ticket, consider the season of your preferred travel date. Traveling during peak season can be stressful because the attractions would be packed with tourists.
  The best time to travel in Japan is during the spring season, from March to May. Around these months, people are busy in school or at work. There's also a big chance that you'll see the serene view of Japan's famous cherry blossoms.
  If you can't visit during the spring season, however, you can always opt to visit during autumn, from September to November. The tourist attractions will be dominated by the red, brown, and yellow colors as the leaves change colors to prepare for winter. Basically the first three colors that comes to a person's mind when they think of autumn. These colors will be a good background for your next Instagram photo.
  When you travel during autumn, however, make sure to avoid the national holidays to avoid huge crowds.
Find affordable accommodations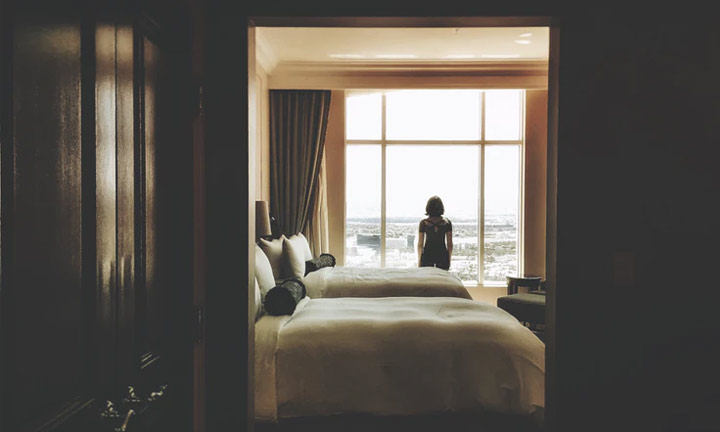 After you book your flight, your next challenge is to find affordable accommodations ahead of time. The last thing that you want to happen during your trip is to sleep in an unsatisfactory hostel, or worse, in the streets.
  Here are some accommodations that you can try in Japan:
Airbnb. You can find Airbnb accommodations online. This option is very convenient because you can see the rooms, rates, and even the host before you even book the room.
Hostels. Any experienced budget traveller would know that living in hostels is one way to survive in a country without spending much. Hostels are convenient, affordable, and often follows a theme. Some hostels even serve free breakfast, so that's like hitting two birds with one stone.
Capsule Hotels. One of the things that makes Japan stand out is their capsule hotels. These small, cocoon-like rooms are perfect for solo travelers who don't want to spend much on accommodation.
  Each capsule has everything that you need: a light, an outlet for your charging convenience, and a small television. These capsules are good for only one person, so you can definitely enjoy your time alone in your own little space. Furthermore, there are common bathrooms for the customers to use. There are also common areas where you can chat and mingle with other customers. You also don't have to worry about other people watching you sleep because the capsules have a door-like cover at the entrance.
  If you have claustrophobia, however, capsule hotels are not for you.
Create your own itinerary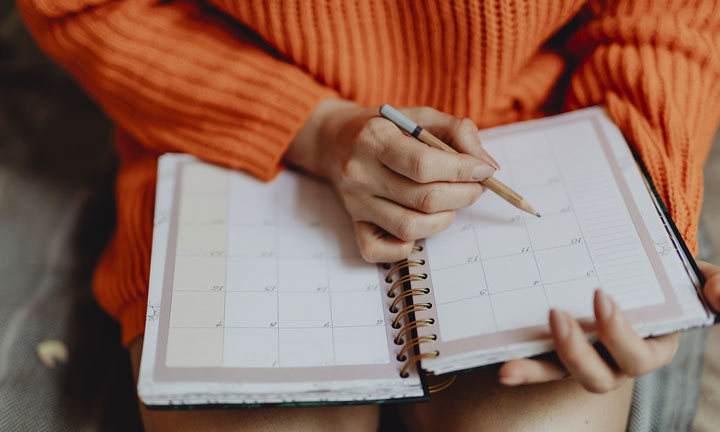 Some people find travel agencies to be quite pricey. If you don't want to spend a couple of bucks for organized tours through travel agencies, why don't you create your own travel itinerary instead?
  This task requires extensive research, so you better be prepared. You should know the famous tourist attractions in the area, know how to get there, know the best accommodations and food spots, and plan the time.
  It can be quite exhausting to plan and create your own travel itinerary, but the outcome will surely be very fulfilling.
Use public transport.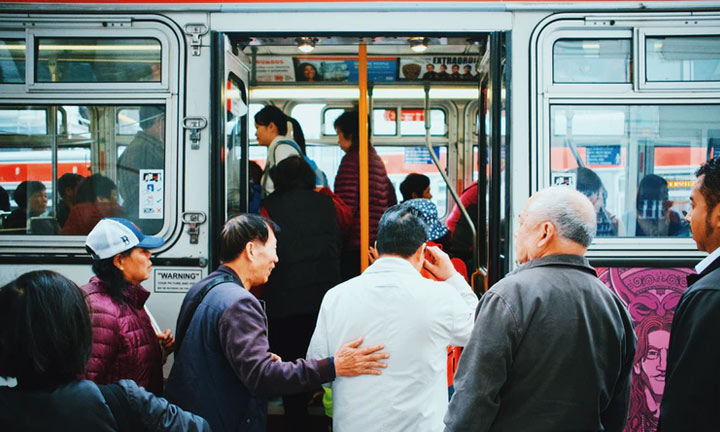 What's a better way to immerse in the culture and lifestyle of a country than to take their public transport? Using public transport, such as trains and bus, can save you a lot of money.
Avail a Japan Rail P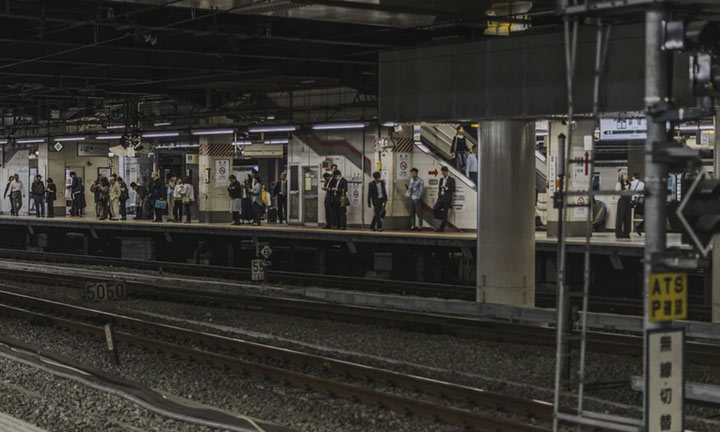 When you're visiting Japan, make it your priority to get a Japanese Rail (JR) pass. The JR pass is a discounted train pass that anyone with a temporary visitor or tourist visa can avail. The JR pass is accepted in six different regions in Japan. This means that you can use your JR pass to tour these regions via Japan Rail buses, trains, and bullet trains.
  It is necessary to purchase your JR passes online before your set off for Japan.
Take the bus!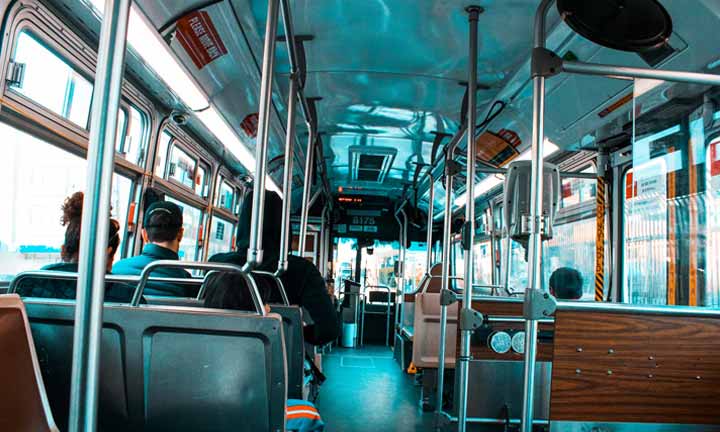 Buses are cost-effective alternatives compared to taxis, especially when you're only traveling short distance. Japan is a safe country, so there's no need to worry about your safety.
  Aside from the regular day buses, there are also overnight buses available if you fancy cross-country trips.
Rent a Bicycle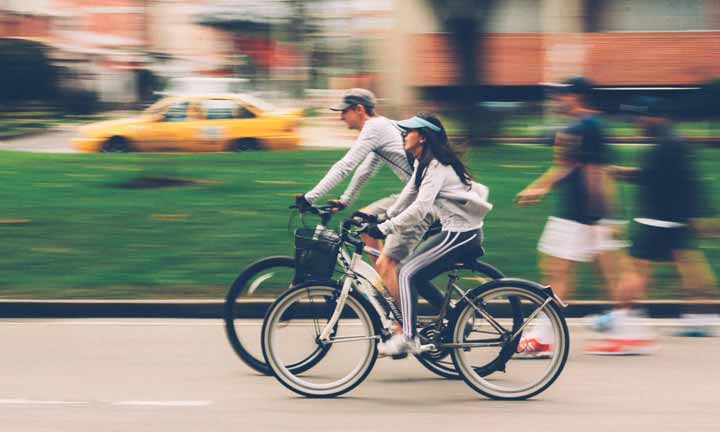 If you want to get around the city without polluting the environment, you can always opt to rent a bicycle. This way, you'll have your daily exercise while on travel, too!
Walk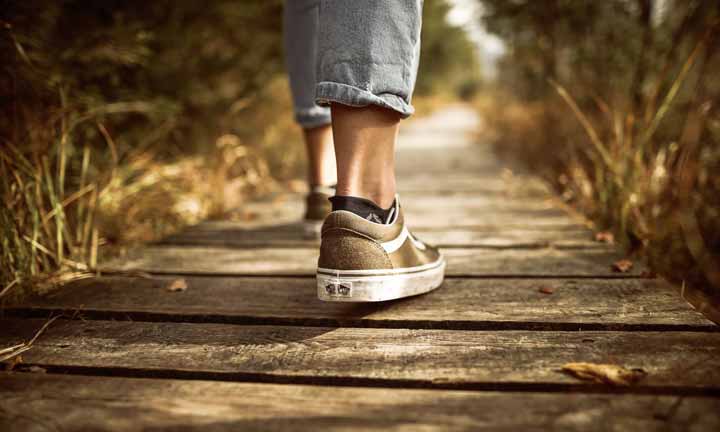 Aside from taking the public transport, it is also a good idea to walk around the streets in Japan. This way, you'll experience Japan like a local, discover great places that may not be on common itineraries, and burn calories, too, while you're at it.
Eat affordable food.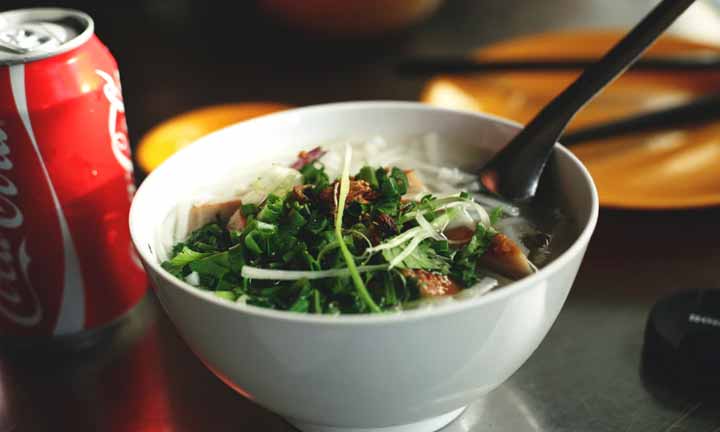 Just because the food is affordable, doesn't always mean it's going to taste horrible. In Japan, there are various ways that you can enjoy Japanese cuisine without breaking the bank. You can try the food in 7-eleven, 100-yen shops, and sushi train restaurants.
Eat convenient meals in 7-Eleven.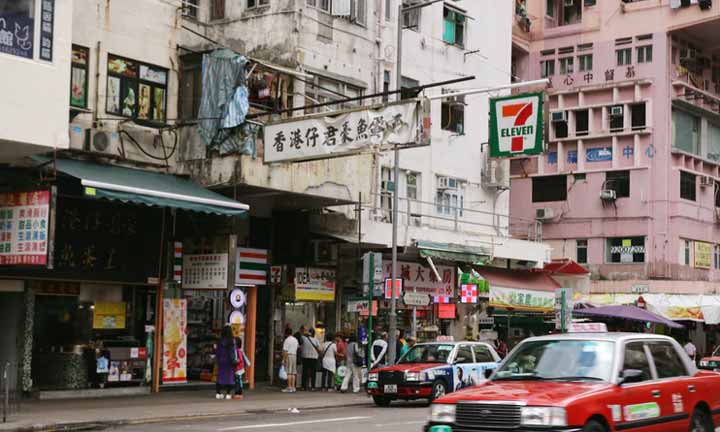 For most people, 7-eleven meals are overly processed and packed with preservatives. In Japanese 7-eleven stores, however, they take these meals to the next level.
  Japanese people are known for their healthy lifestyle, so it's reasonable that the food in their convenience stores are also healthy.
  In 7-eleven stores, you can buy a variety of meals like onigiri, sushi, and pastries. They even sell bento boxes! 7-eleven stores in Japan are definitely on another level.
Buy food in 100-Yen Shops.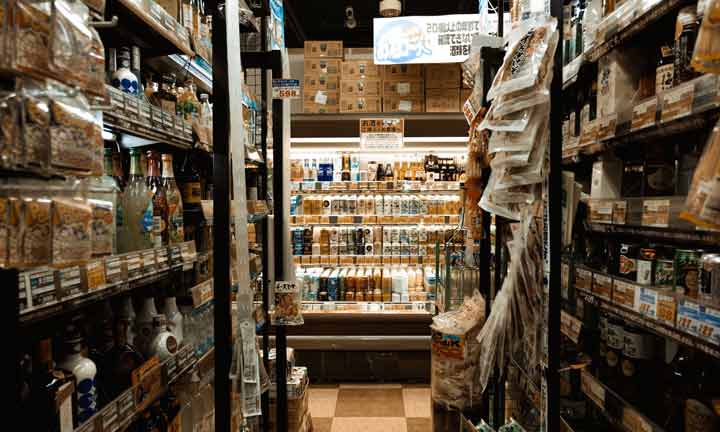 100-yen shops, as the name suggests, sells their items for only 100 JPY. Aside from toiletries and groceries, guess what else they sell here? That's right! Food! 100-yen shops serves set meals that costs only 100 JPY. They also serve snacks and other authentic Japanese food. Make sure that you withdraw money before you buy food here, though. 100-yen shops only accept cash.
Eat in sushi train restaurants.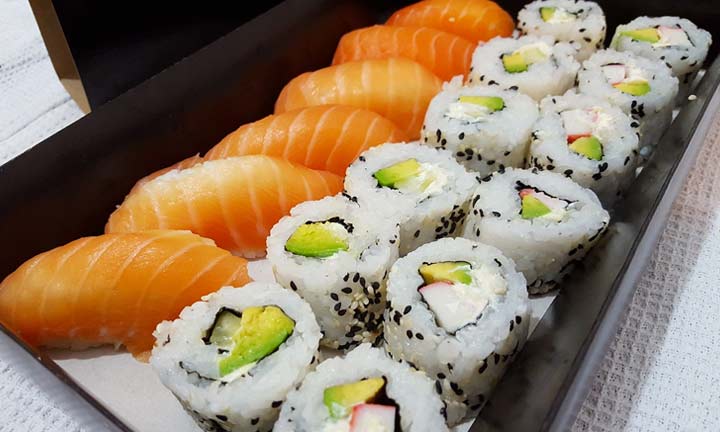 Sushi trains are already a tourist attraction in itself. A lot of tourists flock to restaurants with sushi trains because it brings fun into your meals with other people, or with yourself.
  Basically, sushi trains are conveyor belts that carry plates of sushi all around the restaurant. Each plate of sushi costs only around 100 to 300 yen per plate. The plates are also color-coded depending on the price, so you don't have to worry about spending above your budget.
You can never go wrong with street food.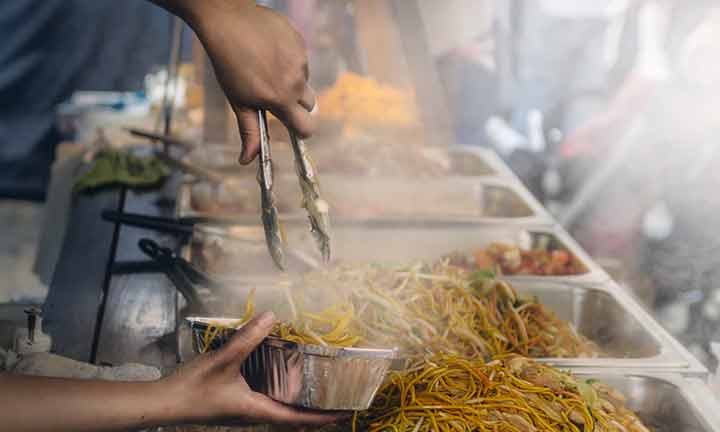 An overseas travel will never be complete without street foods. Street foods are one of the most exciting way of immersing yourself in the country that you're visiting. In fact, Japan has unique and flavorful street foods that you can buy for such an affordable price. These street foods include takoyaki, okonomiyaki, and monjayaki pancake.
  Make sure to research about the local street foods in the prefecture that you're visiting to make the most out of your eating and travel experience.
Travel with someone.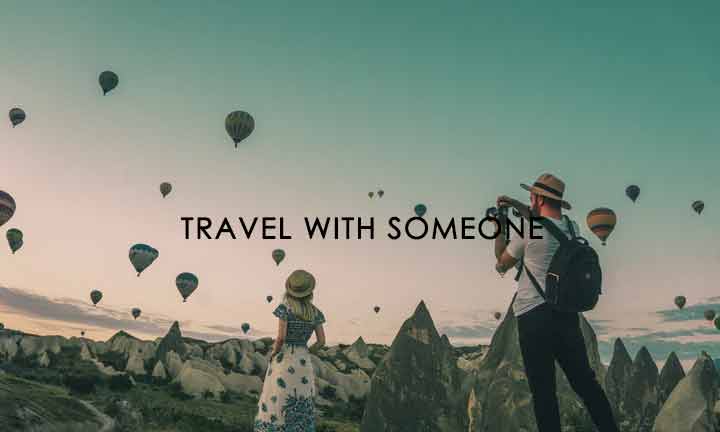 Traveling with someone, like your friend or partner, not only makes your trip more enjoyable, you can save money, too! You can cut share the expenses for the accommodation and food, and you'll also have a photographer for your next Instagram post.
  However, traveling with someone who's not very skilled in taking pictures can be a bummer. Why don't you hire professional photographers to take magnificent photos of yourself on your Japan trip? J-Snap has the right services for you! Immortalize your memories through photographs courtesy of our talented photographers for a very affordable price.
  Read more from sources that we trust: