If you've never been to Japan, now is the perfect time to plan your trip. Japan's tourism has significantly increased within the past few years. In fact, a nippon.com article shows that around 31.2 million foreign travelers visited Japan in 2018. This number is said to be around 8 percent higher than the previous year. The time and season of a destination plays a huge role on your travel experience. This is because the available activities and prices of accommodations change from season to season. So if you're going on a foregin destination, you should definitely plan the months that you'll be travelling. Particularly for Japan, it's important that you know the best time to visit Japan and why. Because if you don't, you might miss out on the best travel experience of your life. Read on and learn about the seasons and climate of the Land of the Rising Sun.
  To know a little more about Japan, a good place to start is to learn about it's different seasons. Japan goes through a cycle of 4 distinct seasons throughout the year which brings different attractions all year round. Much like the seasons in other parts of the world, Japan experiences spring, summer, autumn, and winter. The seasons typically start and recur at specific months of the year. Which means that it will be easy for you to pick the right season for your trip. Additionally, each of Japan's season has its own pros and cons, and that's what you're going to find out today. Keep reading and so you can find out the best time to visit Japan according to your preference. Additionally, did you know that a Pew Research Center study shows that most populations in Asia see Japan as a very favorable country. Japan has a 71 percent positive reviews which makes it a more interesting place to visit.
The 4 Season of Japan
  Here's a small list to give you a better idea about the month and seasons of Japan:
Spring - March to May
Summer - June to August
Autumn - September to November
Winter - December to January
Spring Season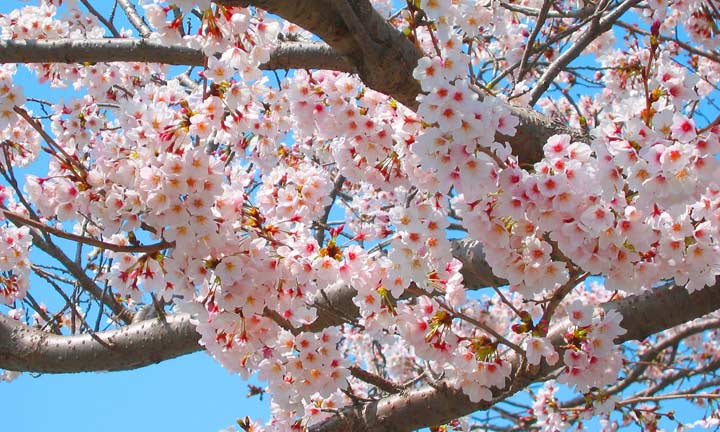 If you want to see beautiful flowers and cherry blossoms bloom, then you'll want to visit Japan in spring season. Spring usually starts in March and ends in May, so you should book your trip and accomodations around these months. Most tourists would agree that the warm and comfy weather along with the beautiful cherry blossom trees make spring excellent. In fact, you could even argue that it's the best time to visit Japan. However, this is also the time when most tourists visit Japan. So you better prepare for crowded tourist spots and pricier accommodations.
  Cherry blossoms bloom around the end of March to the first weeks of April. So you'll surely notice a lot more tourists during these months. It's also going to be one of the busiest seasons for traveling. Additionally, the Golden Week of Japan also occurs at the end of April until the first week of May. If you're not familiar with Japanese culture, the Golden Week is a series of dates that celebrate national holidays. This means that you should expect busier tourist spots, packed transportations, and fully booked hotels. You can travel to Japan at the start of March in the middle of May to avoid the busy season.
What should you expect during spring season?
  The first step to a better travel experience is to pack the right clothing for your trip. You should consider the season and climate of your destination when choosing your clothing. For example, down jackets and snow gloves are more suitable for winter and other colder environments. There are a lot of wonderful destinations and sceneries during spring, and here are a couple of things to look forward to.
Cherry Blossom Festivals
  Spring is the perfect time to visit japan and experience Sakura Matsuri or cherry blossom festivals. The top cities to visit for cherry blossom sceneries are Kyoto and Tokyo. Aside from the beautiful cherry blossoms, you'll also be able to appreciate beautiful spring flowers during this season.
Strawberries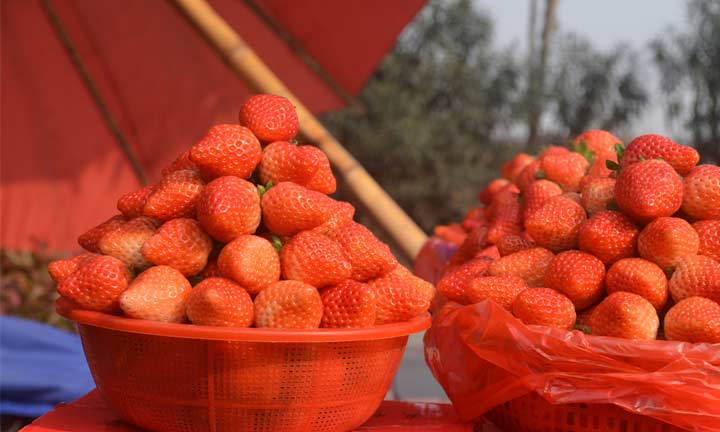 The best part about spring is the abundance of japanese strawberries that you can enjoy. Imagine eating lots of sweet strawberries that are both big and juicy! Additionally, you'll also get to enjoy lots of delicious strawberry delicacies during this season. You might even find yourself enjoying a buffet filled with strawberry desserts in some parts of Japan. Finally, you can also try activities like strawberry picking in places like Tokyo.
Mt. Fuji
  Spring is also a good time to visit Mt. Fuji and its surrounding areas. You'll have a perfect view of the mountain and also enjoy outdoor activities like camping and hiking. What are you waiting for? Get your outdoor gear ready and go on a peaceful road trip to the famous Mt. Fuji of Japan!
A few tips for travelling during spring
  However, if you want to visit Japan during the spring season, here are some tips that you can follow:
You can still find snow in areas like Hokkaido and Northern Japan during the first month of spring.
It gets warmer in Tokyo and areas within the Kanto region as spring progresses.
Cherry Blossoms start to bloom between March and April.
You should bring clothes for colder weather if you plan on visiting the northern parts of Japan.
However, you can opt for lighter clothes if your trip is focused on the Kanto region.
Summer Season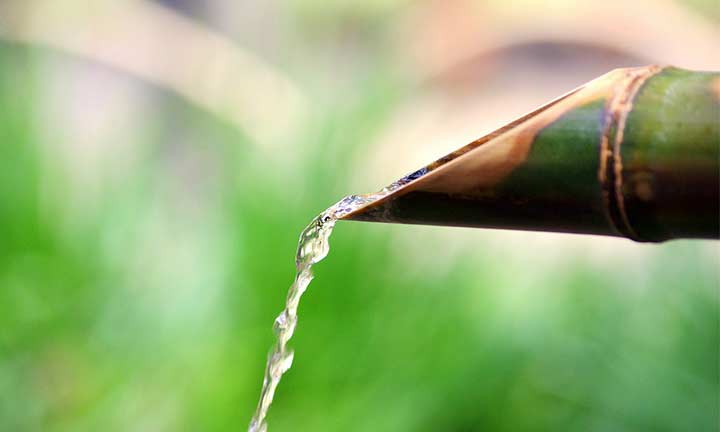 If you live in a cold or snowy country, then Japan's summer season is your perfect getaway. You should definitely expect a hot and humid Japan summer that typically starts in June and ends in August. You can consider summer as a peak season mainly because their school holiday lasts between mid July to August. With that said, you'll notice a lot more crowds in beaches, resorts, and amusement parks. Additionally, you should also expect hotels and resorts to charge higher prices in this season. You can opt to visit Japan around June for a less crowded summer experience. June is low season since this month is also expected to have a rainy climate. However, despite a few rain showers, you'll have the luxury to avoid the large crowds and high prices of summer. Read on and find out why summer could be the best time to visit Japan for you.
Summer Festivals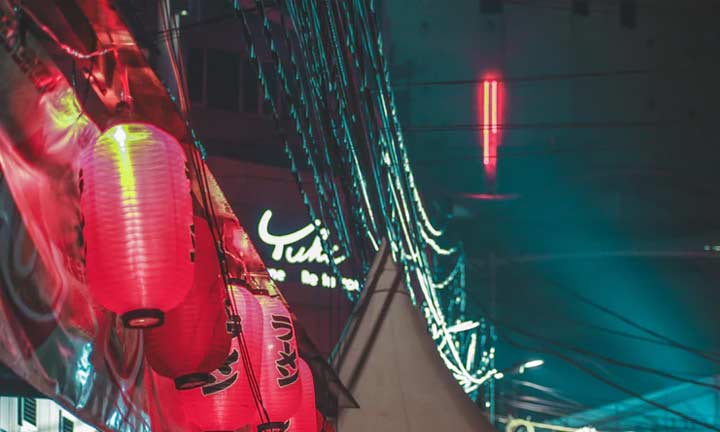 Get the opportunity to experience traditional summer festivals which are also as Natsu Matsuri. You'll find lots of summer festivals all over Japan during the summer season. And with all the festive display of Japanese culture, it's no surprise why summer festivals are so popular. You might even find yourself enjoying an outdoor music events like the famous Summer Sonic or Fuji Rock festivals.
Beaches & Fireworks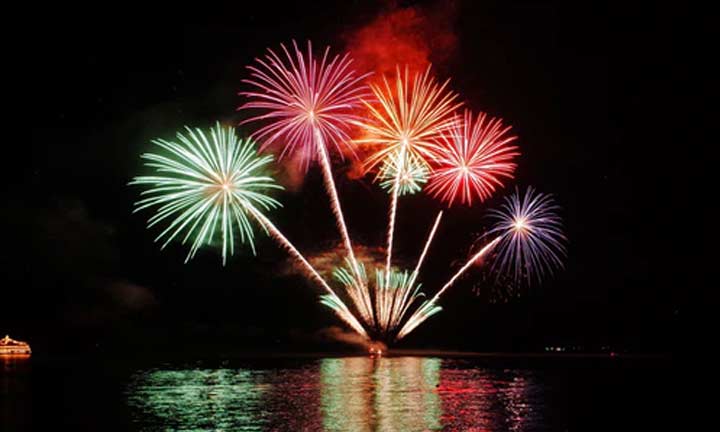 As cliche as it may sound, you'll surely enjoy lots of beach outings during the summer season. Enjoy the ocean breeze at the most sought out beach resorts in the Okinawa islands. Or avoid long travels and simply a couple of wonderful beaches near Tokyo. Additionally, you can also enjoy some Kakigori or shaved ice when the summer heat gets too hot. If you want to enjoy the authentic Japanese summer experience, then summer is the best time to visit Japan!
  Aside from the beautiful beach destinations, you'll also get to enjoy firework shows in the summer. In fact, you could say that a summer in Japan isn't complete without a night of fireworks. You'll easily find lots of firework festivals all over Japan during this season. One major event that you shouldn't miss is the Sumida River Firework Festival located in Tokyo. Trust us, you'll truly enjoy the summer night sky full of beautiful bright sparkling lights!
Autumn Season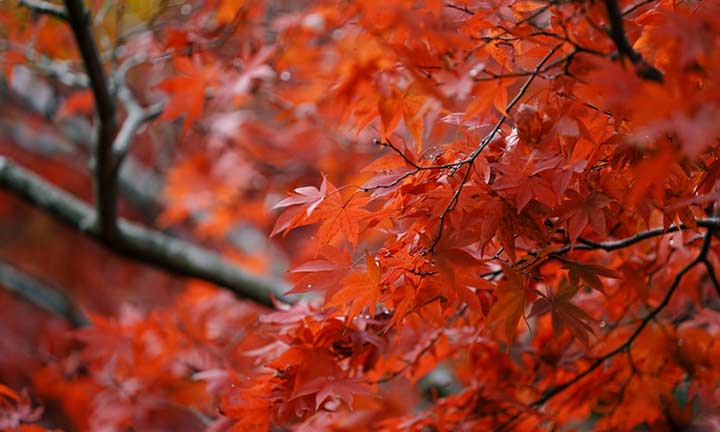 Despite all of our amazing man-made attractions, it's safe to say that none can beat the beauty of nature. And one of the best examples of nature's beauty is the abundant colors of Japan's autumn leaves. Autumn in Japan starts in September and ends in November. The climate for this season is perfect for outdoor activities that can help you reconnect with nature. Additionally, autumn is a season in Japan when people enjoy harvesting their crops and having feasts. So if you're a food-inspired traveler, you'll surely enjoy joining in numerous food events during this season. Here are more reasons why autumn could be the best time to visit Japan for you!
Hot Springs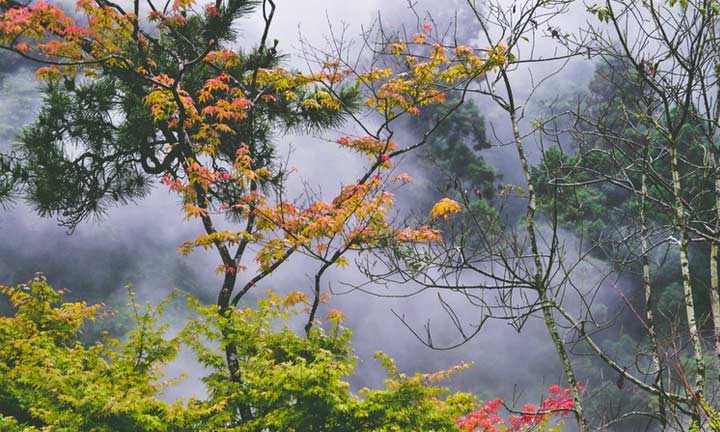 Onsens, or hot springs, are little treats that you might enjoy in autumn. Japan is famous for its spring baths and there's a reason behind it. Japan gradually gets colder in autumn so this is the perfect time for people to enjoy hot baths. Additionally, you'll find hundreds of these spring baths all over Japan. So you won't have to ever worry about feeling cold and left out on your trip.
Autumn Scenery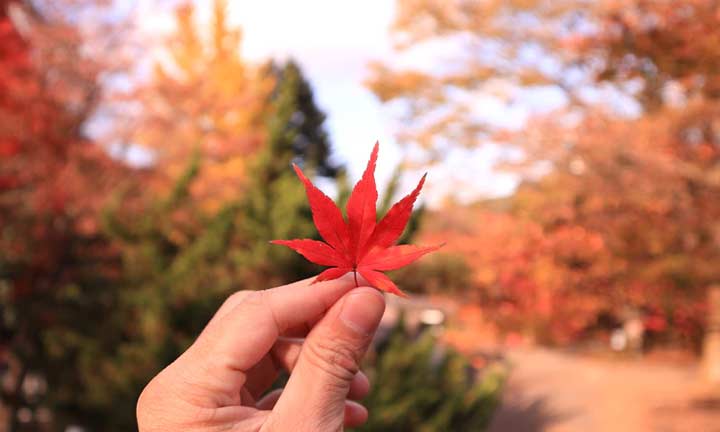 Although the autumn season is ranked the most popular season after spring, it offers quite a unique experience. Though spring has its blooming flowers and autumn has its amazing earth-tone leaves. Autumn is also the perfect season to explore the gorgeous mountains and see Japane's beautiful autumn leaves. Additionally, the food in autumn is also worth trying. Being the season for harvesting, autumn has some seasonal flavors that you'll surely miss. In fact, you'll even see lots of food festivals like the famous Hokkaido Food Festival or the Tokyo Ramen Show.
Winter Season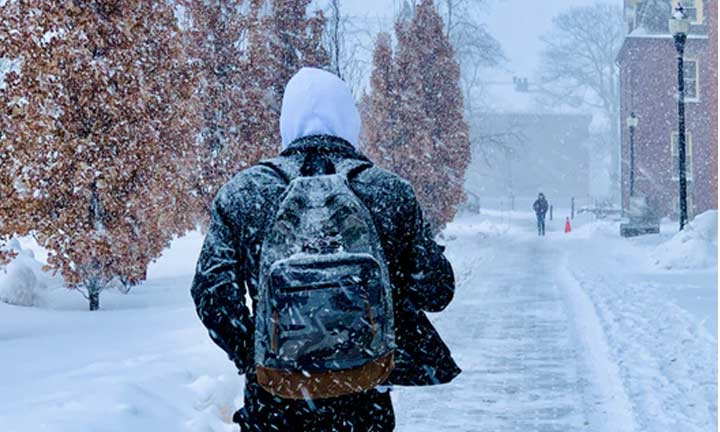 Despite being a cold and cozy period, you'll be excited to know that Japan's winter season has plenty to offer. In fact, despite it's cold climate, winter could even be the best time to visit japan for you. During winter, Japan gets very chilly and dry which makes it a perfect time for snowboarding and skiing. Additionally, you'll also find lots of snow festivals especially in northern Japan. Finally, the snowy winter season is also when you'll experience different illumination events. With this in mind, you should prepare for crowded tourist spots as the new year approaches. Read more reasons why Japan's winter festivities can make it the best time to visit Japan.
Snow Festivals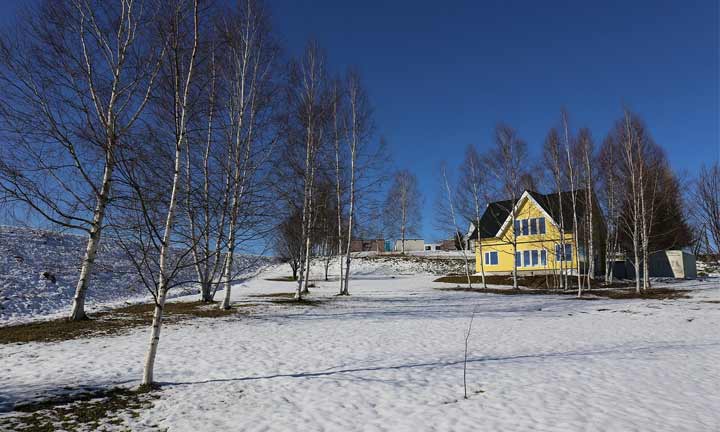 As winter comes, so does the traditional snow festivals of Japan. During winter, you'll be able to see lots of beautiful lights, ice sculptures, and lots of snow-related activities. Additionally, you'll also get the chance to experience amazing snow attractions and special events like the Sapporo Snow Festival. So pack your winter clothes and spend a snowy holiday season in Japan!
Snow Activities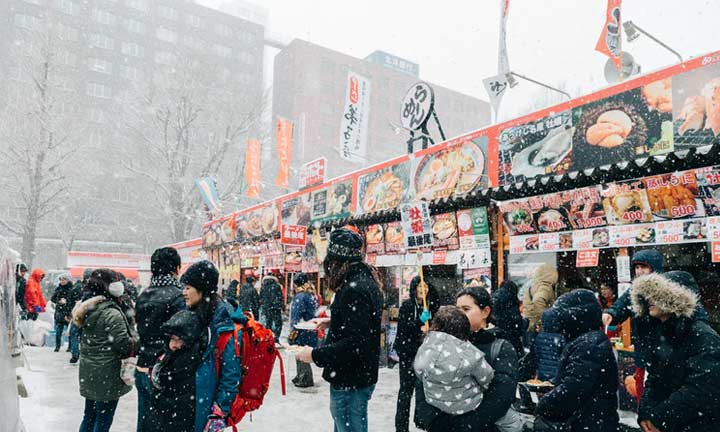 Aside from the cozy atmosphere that comes with winter, you'll also be able to enjoy activities like snowboarding and skiing. In fact, Japan's wide array of winter resorts make it the perfect place for winter sports activities. Get your snow gear and dive into the pristine white snow of Japan's famous spots in Nagano and Hokkaido. Finally, with all the diverse attractions in each of Japan's season, you're sure to enjoy your trip to Japan. In fact, the best time to visit Japan is entirely up to you. Any season is perfect as long as you know a few tips on how to make your stay worthwhile. So what are you waiting for? Book your trip now and get a local photographer to accompany your journey!