2020/04/13
12 Amazing Spots in Japan To Take Your Next IG Photo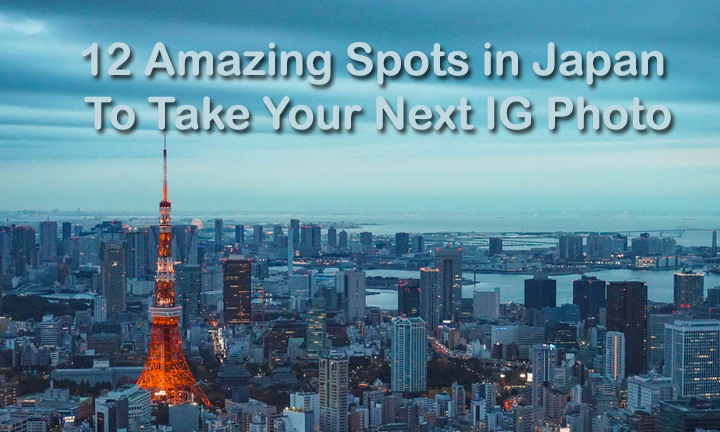 Japan is well-known for its amazing spots for photography enthusiasts. Aside from its high class cuisine, Japan is also famous for its picturesque spots. Just like its parks, temples, and mountains. It is a fantastic country known for its delicious and mouth-watering foods. You will not miss out Japan's exciting adventure while in Japan. Try riding Japan's infamous bullet train and their best hot springs as what most of the tourists recommend.
  Out of all the countries in the world, Japan is one of the must visit place for all ages. It is indeed a hot place for travelers who want to cross out one 'must see' country in their bucket list. If you are up for a cozy and relaxing trip or out for an adventure, Japan has everything that you are looking for. It is not named as one of the best places to visit for nothing. It offers a wide variety of activities for you, your friends, and your family. Of course, taking photos is a must when travelling to Japan. Who would want to miss a photo souvenirs with its cherry blossoms and breathtaking mountain views?
  As today's youth is known as the Instagram generation, we prepared a list of Instagrammable places in Japan that you can visit. Prepare your phones and get your best pose ready as we tour you around the beautiful places in Japan that deserves a post in your Instagram account.
Here are the 12 amazing Instagrammable spots in Japan that you should not miss:
Shibuya Crossing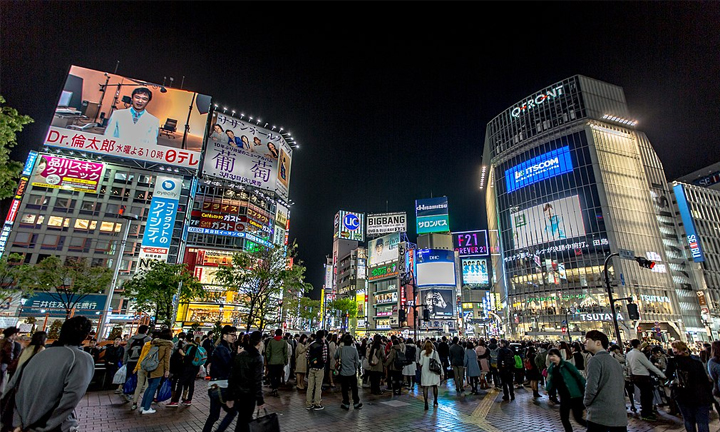 Who does not know this famous busiest street in the world? Everyone who visits Japan consider this a must see place because of its spectacular view. Most of the tourists even consider this a tourist spot. It is simply a crossing but the beauty it radiates is beyond imaginable. You can take an aerial view to capture the beauty of the crowd as they cross the street or you can be more bold. You can try to take a photo in the middle of the crossing with the people passing around you or you canalso take a shot while you are also crossing the street. Any angle will do as this place is just as picturesque as it is.
Arashiyama Bamboo Grove in Kyoto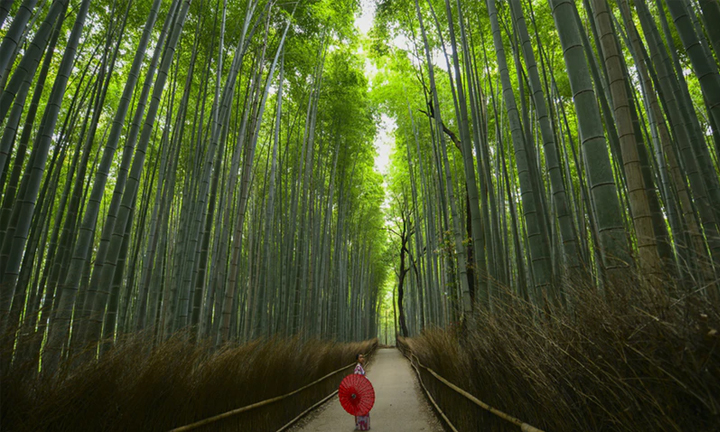 This magnificent 500-meter path full of bamboo is definitely a must visit in Japan. This is the famous place that you can see in the photos where people strike a pose in the middle of the bamboo field. You can take the JR Train from Kyoto Station and drop off in Saga-Arashiyama Station to reach this amazing place of bamboo grove.
The Blue Pond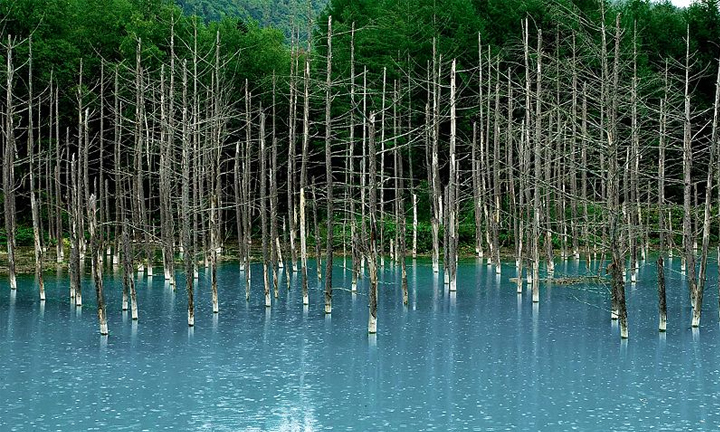 You'll find this wonder on the bank of the Biei River near the town of Biei on Hokkaido Island. It is still a wonder why it has this beautiful ocean like coloration but it is certainly a must visit for a photo. Strike your best Instagrammable pose with the green trees included as your background making it more magnificent. You can take a JR limited express train from Sapporo to Asahikawa and transfer to a local train to reach Biei.
Fushimi Inari-Taisha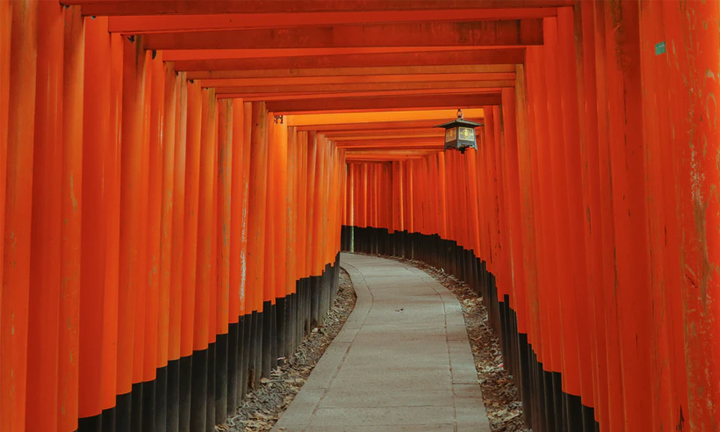 This mystical unending path of over 5000 vibrant orange gates is the head shrine of the god Inari. You can strike a pose in the middle of the long winded gates to capture an Instagrammable photo. If you have watched the film Memoirs of a Geisha, you'll remember seeing this shrine from the movie. The long lines of wooden gates make it more attractive no matter what color of OOTD you are wearing. You can reach this magical place by getting a ride going to Fushimi Ward in Kyoto.
Teamlab Borderless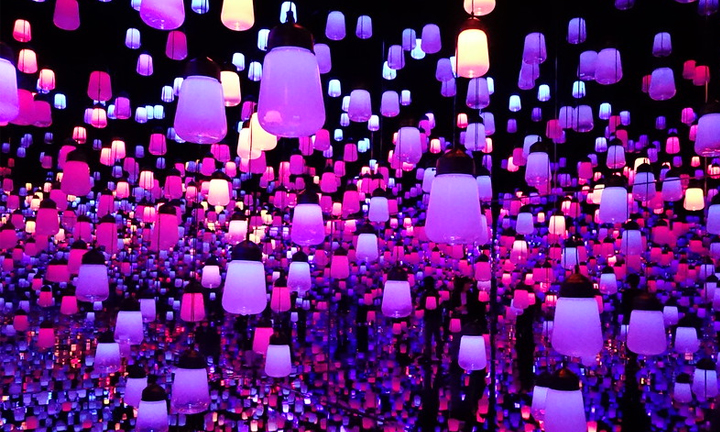 Anyone visiting Japan who wants to have the best Instagrammable photo go to this museum. This place is just simply spectacular that the line of people trying to get in is very long. The artists behind this amazing idea themed the museum 'a world of artworks without boundaries' because of the artworks that form a border less world. You can reach this place by taking the subway to Tokyo Teleport Station and a 15 minute of walking.
Mount Fuji and the Fuji Five Lakes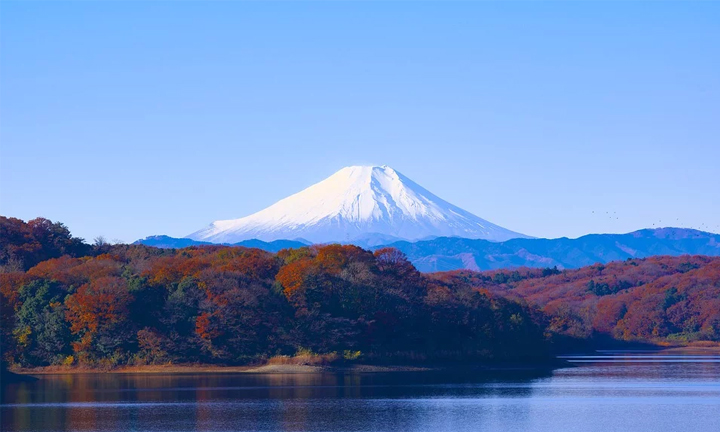 Of course you should not miss the most iconic image of Japan which is Mount Fuji. Its perfect shape and water reflection make it a breathtaking view to look at even from afar. Every Instragammers know that this is the place to be for their perfect IG photos. Near Mount Fuji is the Chureito Pagoda which houses a colorful moss planted at the base of the mountain and the Fuji Five Lakes. This beautiful scenery is what every tourist go to on the location each year to take a photo of the colorfulcarpet of plants.
Itsukushima Shrine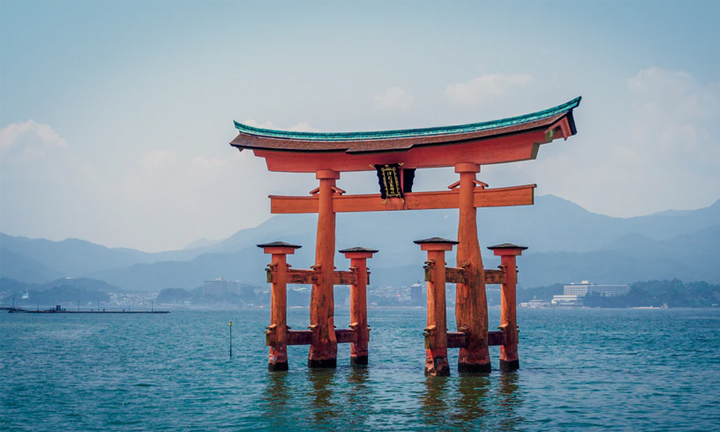 This is also one of the most iconic images of Japan which everyone wants to visit, The historic floating torii gate in Hiroshima does not disappoint the tourists with its magnificent view. Don't miss out on the chance to add this incredible place in your Instagram account because this is just too gorgeous to be forgotten.
Nara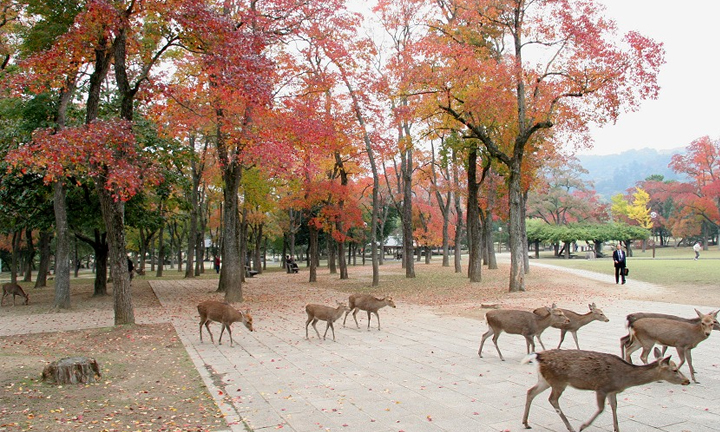 The beautiful Nara is the place where deer roam freely providing numerous opportunities for Instagrammable photos. You can take photos with traditional temples, gardens, and shrines as your backdrop. You can reach Nara by taking the Shinkansen from Tokyo to Kyoto Station and from there, you can reach the Nara station via the JR Nara Rapid Line.
Omoide Yokocho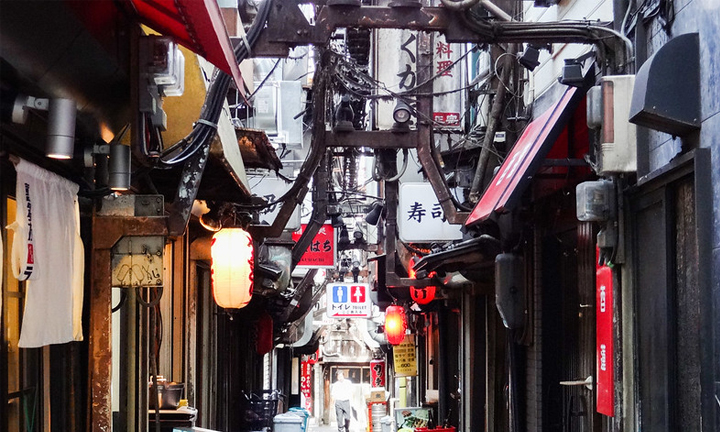 Known as the Memory Lane of Shinjuku, Omoide Yokocho is an adorable place to visit. This place will literally take you to a memory lane with its over 80 old looking tiny stalls and Izakaya. You'll feel like travelling to the past while enjoying the aroma of BBQ cooked by nearby stores. You can take IG worthy photos by striking a pose in the middle of its busy alley.
Gotokuji Temple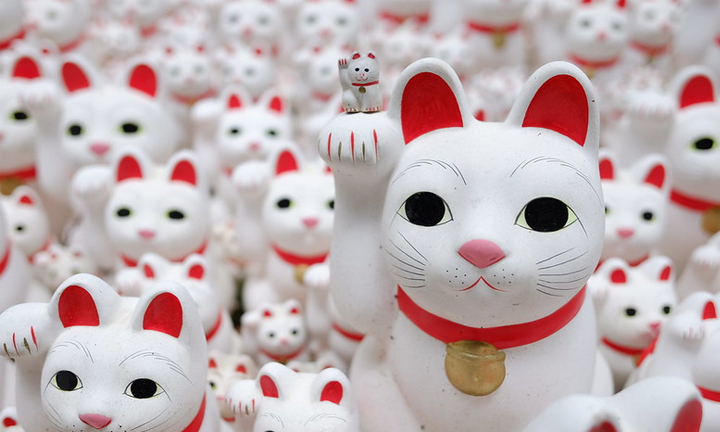 This mythical lucky cat temple is very famous for housing thousands of waving cat statues all over the place. An unforgettable 'Japanese feel' like photo is the best shot you can get here. If you are a cat lover, this place is a heaven for you. Don't miss out on the opportunity to take memorable photos with the cute cat statues for your IG feed! It will surely add a warmth vibe in your profile.
Hitachi Seaside Park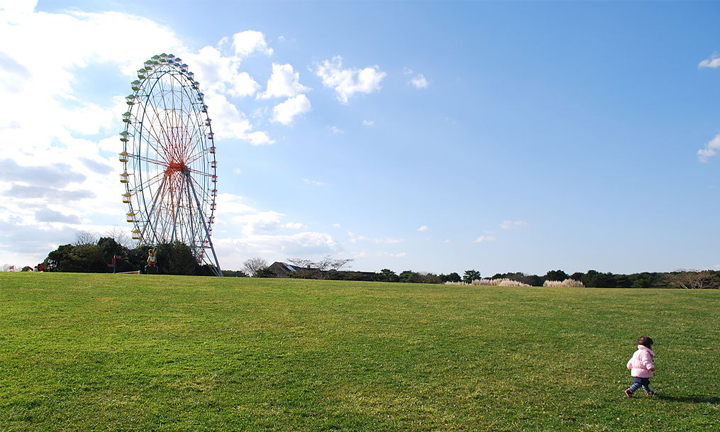 A must visit place when you travel to Japan between October and November. The park is blanketed with a one-of-a-kind bush called Kochia scoparia which turns red and pink just like the Japanese maple leaves. Aside from its cherry blossoms, Japan is also known for its lovely Autumn season which makes it the perfect location for Autumn themed IG photos. You can reach the park via JR Joban Line from Shinagawa, Tokyo or Ueno stations to Katsuta Station.
Roppongi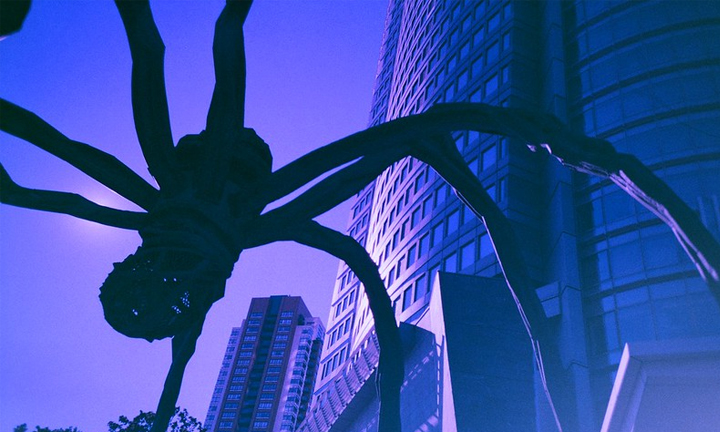 If you are fond of taking photos of a city view, Mori Tower in Roppongi is the best spot for you. This is the most strategic area where you can enjoy the view of Tokyo during day and night. You can take photos all you want for your IG feed because any angle in this place does not disappoint. You need to go up to the 52nd floor to capture the best view on top. Not just that because you can also get a great view of Tokyo Tower and Tokyo Sky Tree from the distance.
  Travelling to Japan does not really disappoint. All of the places there are just so beautiful that you would not want to miss any single spot for a photo. Even when you are just walking in the streets, the clean and beautiful surroundings is already enough for a photo opportunity.
  What are you waiting for? Book your travel to Japan and enjoy all of the Instagrammable places to make your feed aesthetically good. Don't forget to bring a charger with you so won't miss any good spots for photos. Have fun finding the spots and taking Instagrammable photos on your next trip to Japan!