2020/04/17
Omg! The Best Souvenirs In Japan!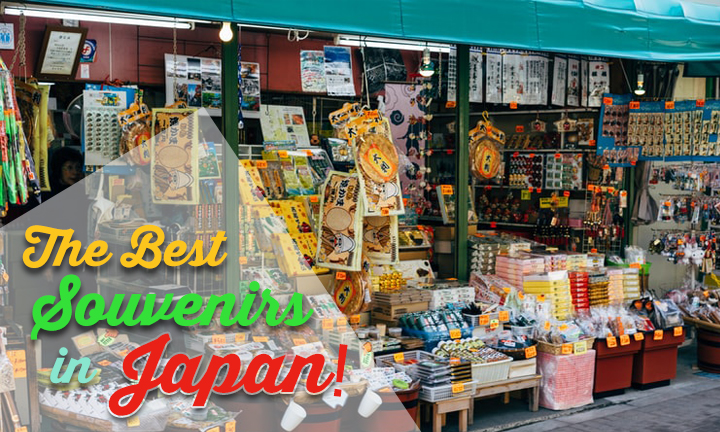 To immortalize any trip somewhere, you leave it on souvenirs. You can trust that a single tiny object can best preserve your most unforgettable memories. Although sometimes, finding the perfect gift shop is quite tiring. Especially in Japan. In Japan, you can never run out of gift ideas. The entertainment districts in Japan are all run by little stores that sell varying trinkets and ornaments. Everywhere you look, you will always stumble upon a souvenir shop one way or another.
  If it gets a little overwhelming for you, worry not. As you read on, you will get to know the breakdown of the best souvenirs shop in Japan. You can not not opt to bring some souvenirs home to your friends and family. Even for yourself as well. Besides, did you really have a trip somewhere if you don't take any souvenirs with you?
  Souvenirs that range from cute keychains to home decors and traditional Japanese Kimono, here are the best shop that you can look into:
Seria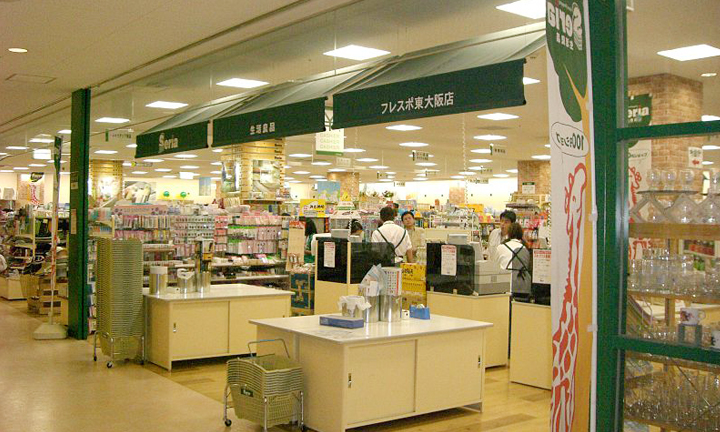 Travellers on a budget swarm cheap souvenir shops. Good thing there are a few 100 yen shops to visit in Japan. Seria is one of the best shops that sells souvenirs at a low price. They store different kinds of products such as stationery, kitchen utensils, garden items, toys, cosmetics, decoration goods and bags and many other necessary items. Seria is one of the 100 yen shops that can be found in any city in Japan. Over the years, the shop has garnered an irrefutable reputation among 100 yen shops because of how exceptional the quality of their high-end goods are. This is a good place to start when you are on the hunt for some affordable souvenirs.
Daiso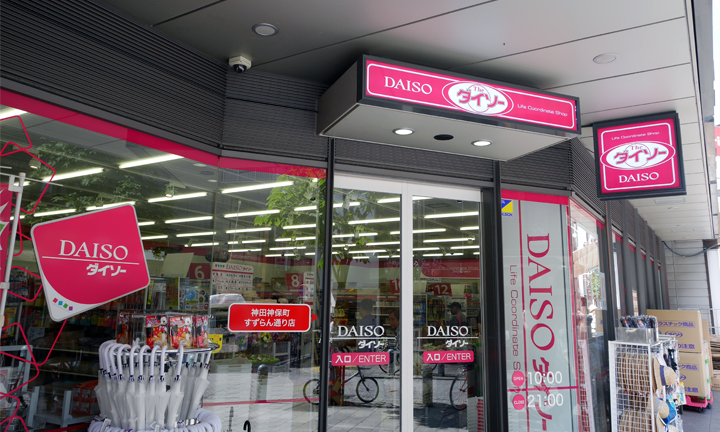 Daiso in 1972 was starting as a street vending shop until street vendor Hirotake Yano turned it into the store that we know so well. In modern day Japan, Daiso has become the largest 100 yen shop in the country. It has around 2,800 stores in Japan alone and over 4,000 stores worldwide. It is a one-stop shop for day to day essentials including kitchenware, stationery, clothes, foods and drinks, cosmetics, skin care products, home décor, toys, tools and equipment. You can purchase the souvenirs that you think are best for your friend at just 100 yen.
Can Do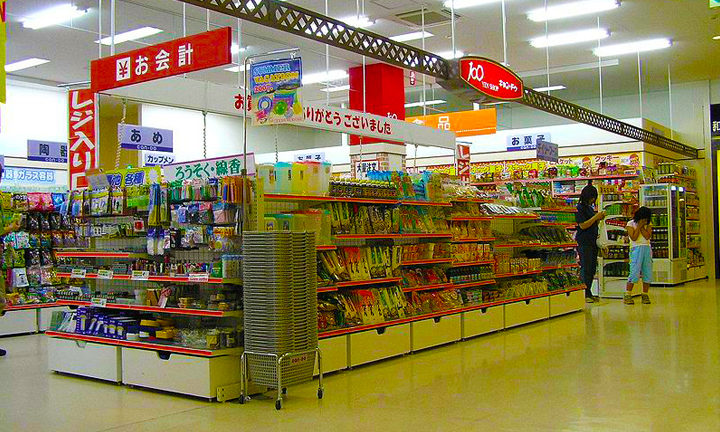 Can Do is another famous 100 yen shop. They are the second most popular souvenir shop among locals in Japan next to Daiso. Approximately, there are about 800 Can Do stores all over Japan and in neighboring asian countries. They offer similar products with Daiso too. At an affordable price, you can trust that each product that you get will last a good time. The shop's saying goes "To move everybody by 100 yen". Now, you can buy each member of your family and friends some souvenirs without breaking your bank.
Oriental Bazaar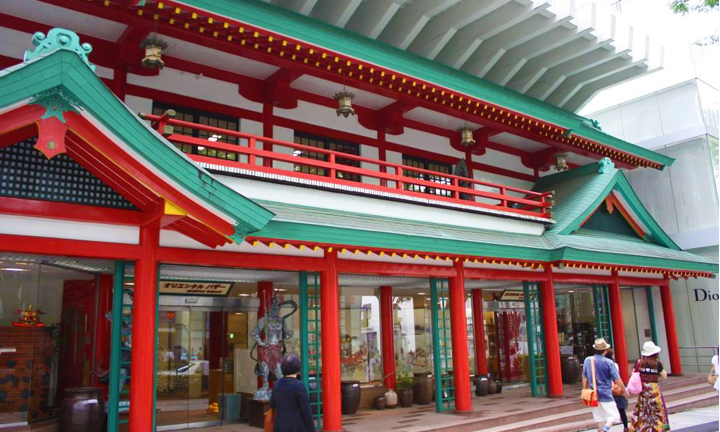 Oriental Bazaar is heralded as the best-known gift shop in Tokyo, Japan. If you don't have any idea what souvenir to bring, then you can just step into the bazaar and decide then. It is a convenient shopping outlet that has a plethora of useful things for almost everything. Items like dolls, china, kimonos, yukata, woodblock prints, furniture, antiques and books on Japan are all found in the comfort of the bazaar grounds. It is the best spot to stock up on your presents and souvenirs in one easy trip, but it can be a little kitschy. Prices are generally moderate. So, you can hoard souvenirs without worrying about going overboard with what you are spending.
Ameyoko Market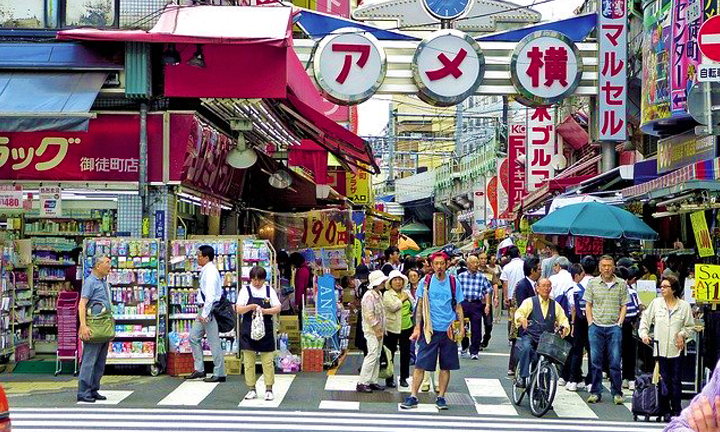 Ameyoko Street is found in Ueno known to be the busiest market street in Tokyo, Japan. In this part of Tokyo, you can find a number of souvenir shops that sell food, clothes, shoes, bags, cosmetics and daily products for a reasonable price. Many travellers visit Ameyoko market on purpose to avail some discounts or products on sale. Ameyoko street is where you can practice your bargaining skills. You can haggle down the price of the souvenir that you want. Just be prepared that the seller will also put up the price. It is recommended that you visit during the weekdays. Weekends attract more crowds and it gets a little cramped.
Nakano Broadway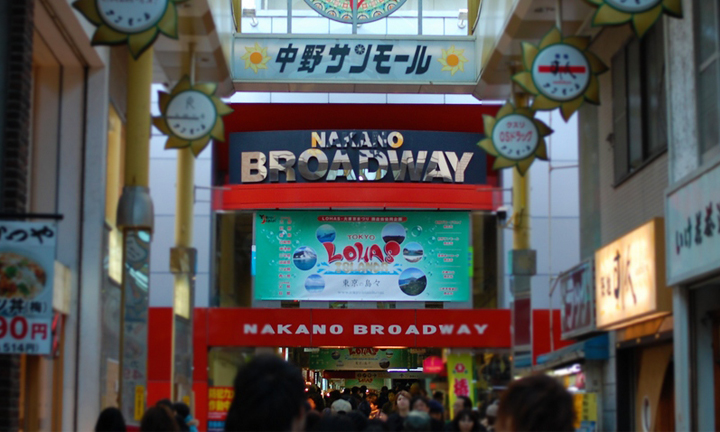 A famous store where the otaku community frequently visits is this this five-story complex which contains various outlets of Mandarake. They have supplies that are both new and used. You can find souvenir prospects in this store like manga, parts of Fujiya Avic, used CD/DVD/anime-related products, and collectible action figures. If you have a friend that loves otaku culture, you can buy their souvenirs here. The nerd section is located on the second and third floors. But, it pays to look around the store. Who knows what you will find.
2k540 Aki-Oka Artisan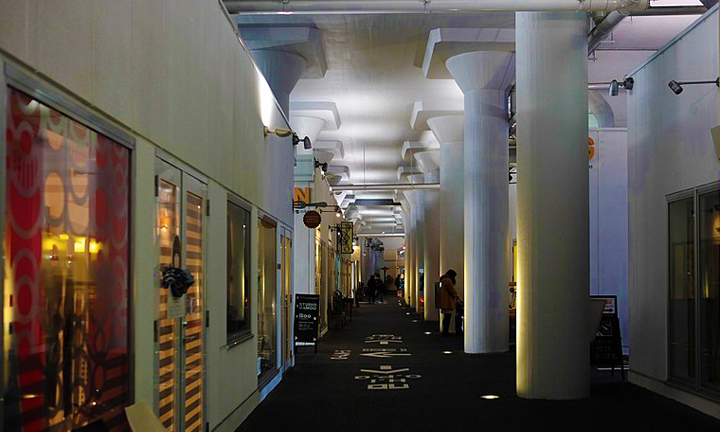 Also known as 'Artisan Street', this extraordinary retail space is set under the entire 2.54km stretch of the JR railway tracks between Okachimachi and Akihabara stations. If you are wondering what is the significance of the store, now you know. That is where the name of the store was drawn. In this retail shop, you can see a bunch of different things. Things like 50-plus shops and cafés, all featuring made-in-Japan items. You can also find a few local craftsmen and artisans selling their wares where you can buy some decor souvenirs. To shop for some best Japanese denim from Okayama visit Blue Trick. For some leather bags, you can check out Nakazawa Kaban. Somewhere in the store, you can take some workshops if you want to try a little DIY crafting.
Yanaka Matsunoya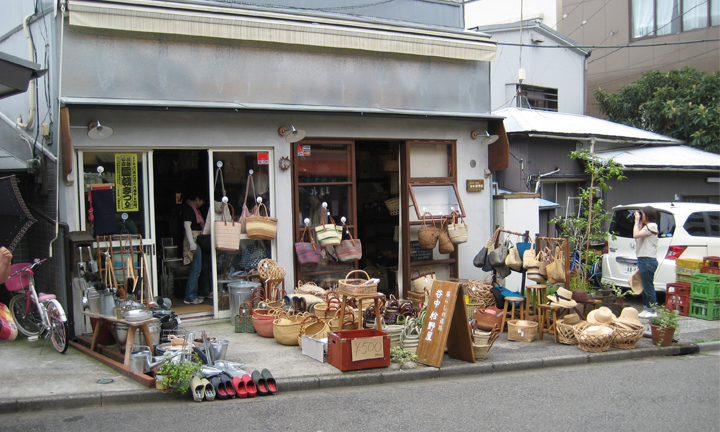 Yanaka is a home and lifestyle shop that offers a mix of beautifully crafted Japanese goods. You can hardly miss the store if you're passing by. The storefront is lined with hand-woven baskets in different unique shapes, sizes and colours. A daily goods supplier since 1945, Matsunoya sells a miscellany of items ranging from brooms, dustpans, kitchen utensils, cutlery and homeware to leather goods and jewellery. This might be the best place to shop for some little housewares souvenirs for your parents and older friends.
Hara Shobo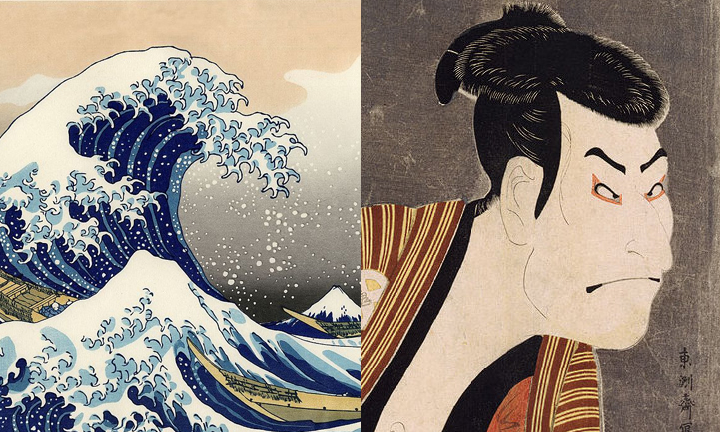 Hara Shobo is an ukiyo-e lover's dream. This shop stores arguably one of the city's best collections of woodblock prints from the Edo and Meiji eras. Not only that. They also create new prints. The company issues a catalogue, 'Edo Geijitsu' ('Edo Art'), at least twice a year, depending on how many prints they manage to sell. You can get your hands on these traditional woodblock at a price that starts from ¥300. You can also opt for the woodblock that costs up to ¥2,000,000. With this selection, you can surely find something that suits your taste and budget. To that one friend of yours who appreciates woodblocks prints or paintings, get them one of these as souvenirs.
Oedo Kazuko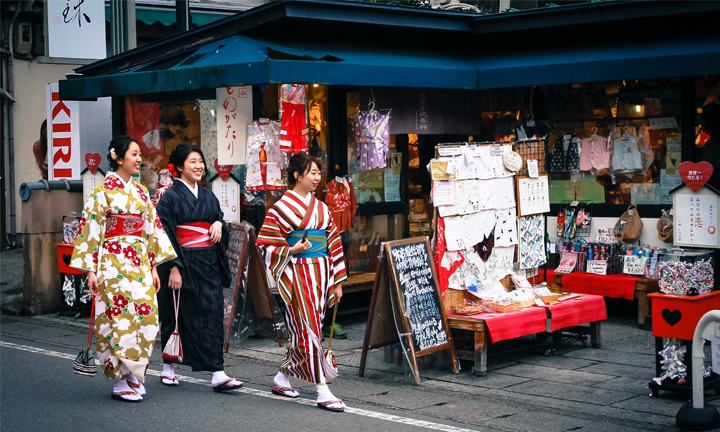 Oedo Kazuko is a posh shop located in a tucked basement along Omotesando. If you're looking for a pretty and high-quality kimono with traditional prints, this is where you can get them. You can also find some of their best patches of kimono fabrics too. There's also a large range of hair accessories as well as children's kimonos displayed all around the fancily decorated store. The prices in Oedo Kazuko vary depending on the quality and formality of the pieces. So, if you have some spare budget that you can just spend with for some expensive souvenirs, look into Oedo Kazuko.
Ginza Natsuno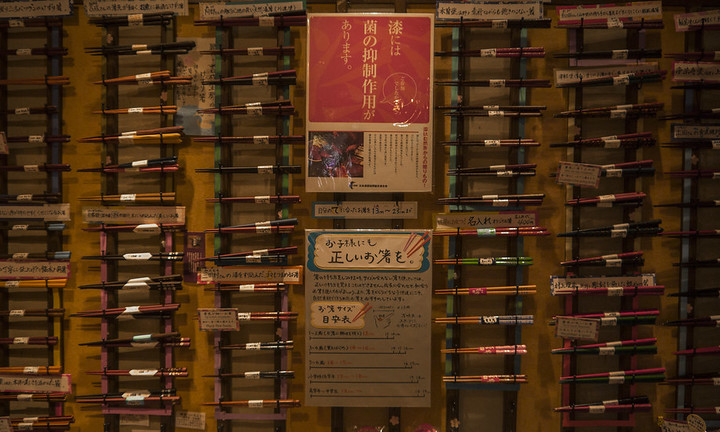 Chopsticks make affordable, portable and beautiful souvenirs or gifts. Make a beeline for this speciality shop. It may be small in size, but its amazing, eclectic collection will keep you busy browsing for ages. The shop houses over 2,500 sets of chopsticks and accessories such as chopsticks that go along best with your tableware.
Imadeya Ginza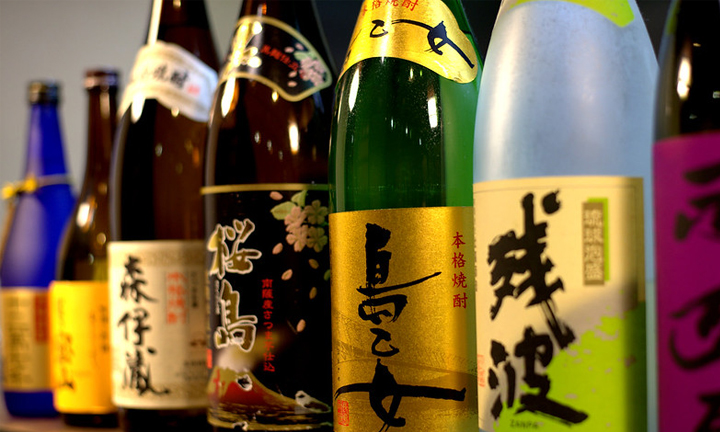 Some travellers don't like to bring food as souvenirs. Who would want to risk taking home some spoiled Japanese food. But alcohol on the other hand, that's a different story. Located in the glitzy Ginza Six department store, this elegant bottle shop sells a wide selection of sake, shochu, beer, spirits, and domestic and international wine. On normal days, Imadeya Ginza stocks around 400 to 500 different types of sake. On top of that, up to 500 varieties of other liquors too. Aside from stocking the essentials, Imadeya Ginza is the place to go looking for some rare boutique booze. This is the best place to buy souvenirs for your uncles and dads for some authentic Japanese alcohol.
About J-snap
  If you are looking for a like-minded group who can join in on your quest to capture the best of what Japan has to offer, worry no more. Just visit https://www.j-snap.com/en.
  J-snap builds connections between travelers from all over the world and Japanese photographers in Japan. J-Snap wants tourists who travel to Japan to love Japan even more and to make their trip as memorable as possible so that they will go back home bringing a lot of memories that they won't forget. J-snap offers services such as for-hire Japanese photographers. They will accompany you on your wonderful trip and they will be assigned to take pictures of you that will last a lifetime.