2020/05/28
Stop By at the Most Picturesque Cafes in Japan!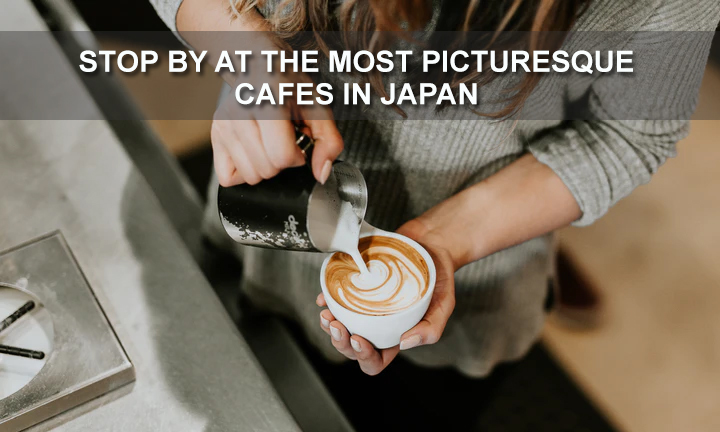 Everything in Japan is very elaborate and well thought of. That is why it is the most sought after place and it is on everyone's travel-destination bucket list.
  Everybody knows that everywhere you go in Japan there are picturesque scenery. All of which are just sitting pretty in all its glory waiting to be photographed. And local Japanese cafes are among those beautiful views.
  In Japan, you can find different cafes that range from quaint and simple to overtly extravagant. What you want to visit all depends on what your personal preferences and your current mood.
  Whatever it is, you can stop by varying types of cafes like local Japanese cafes and cosplay cafes. You might not know what you are getting into and what to expect but one thing is certain. You will leave out of these cafes with a full stomach and in high spirits.
  If you are on an instagram break for awhile, now is the time to get your game back on. Update your collection of photos and flex out one of the most culturally innovative countries in the world. Pull out your camera or phone and take a quick snapshot at some of these picturesque cafes in Japan:
Local Japanese Cafes
  Little Nap Coffee Stand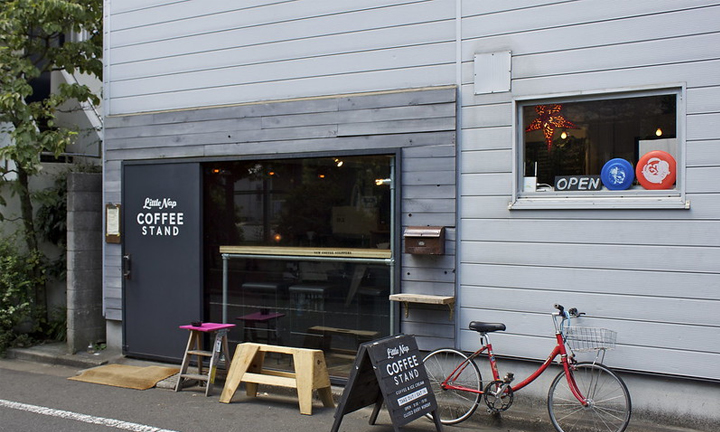 Little Nap Coffee Stand is a tiny coffee shop that is just across from the picturesque Yoyogi Park in Shibuya, Japan. The inside space of the cafe is tiny. But Daisuke Hamada, who is the owner, set up a few extra seats creatively outside.
  This is for cases where all the seats inside gets occupied. It has a very laid-back atmosphere where you can for sure read your most beloved book without getting disrupted. The cafe's friendly and dainty vibe attracts passers-by with its welcoming character.
  Onsite, you can witness the live roasting of the high-quality beans. If you think of ordering, their menu includes a single-origin drip coffee and the usual espresso-based drinks which are prepared on a Synesso machine.
  Streamer Coffee Company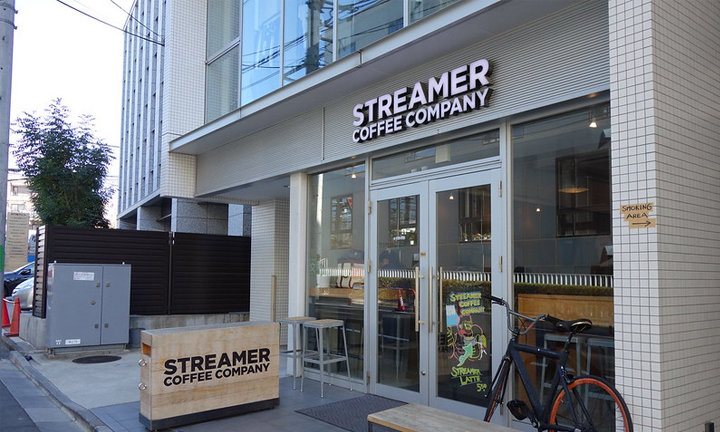 Streamer Coffee Company is one of the most popular coffee shops in Tokyo, Japan. The renowned Hiroshi Sawada, who is heralded as the latte art champion, owns the famous cafe. Sawada incorporates his most trademark art to his own cafe.
  The cafe serves each cup of coffee with a picturesque latte art. In all the branches scattered around Tokyo, the interior is always sleek and minimalistic. Like that's not a plus, the cafe also provides free WiFi. While you indulge in your special coffee, you can browse through your social media.
  And while you're at it, you can even post a picture of the coffee. The cafe's best seller is the name-sake Streamer Latte which is served in a soup bowl-sized mug.
  Sarutahiko Coffee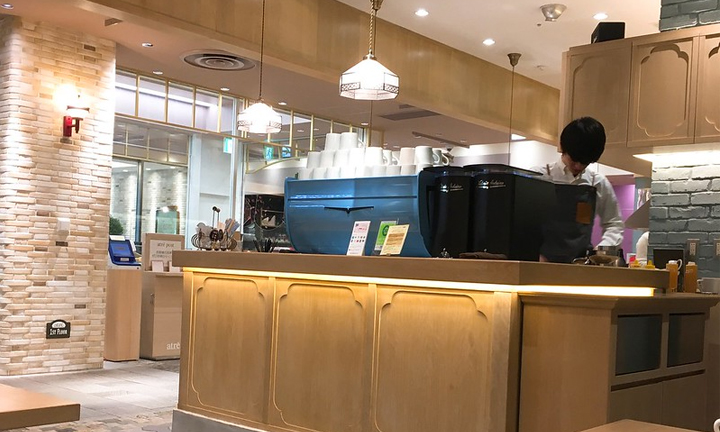 Sarutahiko Coffee is a cafe that primarily caters coffee beverages. Tomoyuki Otsuka, who is one of the actors in Japan, established the cafe back in 2011. Otsuka's most precious goal is to bring egao (a smile) to each person's face with a cup of coffee.
  The picturesque exclusive Ebisu flagship store can accommodate up to 25 people. The cafe serves drip coffee and espresso drinks from the Synesso machine, and the single-origin beans and blends proves to be of high quality.
  The space inside the cafe is absolutely warm, welcoming, and unassuming. They also sell coffee beans that you can buy to take home with you.
  From Afar 倉庫01
  From Afar is a local cafe that can be viewed as the best of diverse worlds. With its mix of coffee shop, gallery and flower shop, and craft items and flowers often for sale, it is unlike any other. It is located across the picturesque remote river from Asakusa in Sumida.
  The cafe occupies an open airy space in a converted warehouse. The last part of the cafe's name is souko 01, which translates to "warehouse 01".
  The menu is the traditional coffeehouse listings that range from black coffee to hojicha or twig tea latte and fruit tarts served in a mix of antique and modern crockery and glassware.
  Satei Hatou Kissaten
  Satei Hatou is a cafe in the middle of hypermodern Shibuya, Japan that lets you peak at the traditional Tokyo kissaten culture. This cafe has been open for 25 years and running. The inside decor is lax and quiet as you would expect from a kissaten.
  One thing that you can expect in this cafe? What you order is not complimentary with WiFi. Satei Hatou ensures that no virtual meddlings distracts you from your cup of Joe. The drinks are most certainly not cheap. But they sure are expertly made from the highest-quality ingredients of bean and leaf.
  To top it all off, you can choose from an array of cakes to add to your hot or cold coffee. Whatever your coffee preferences. Smoking is allowed in this cafe. So, if you don't like to be anywhere near a cigarette, this might ruin your dark-roast coffee for you.
Cosplay Cafes
  Kawaii Monster Cafe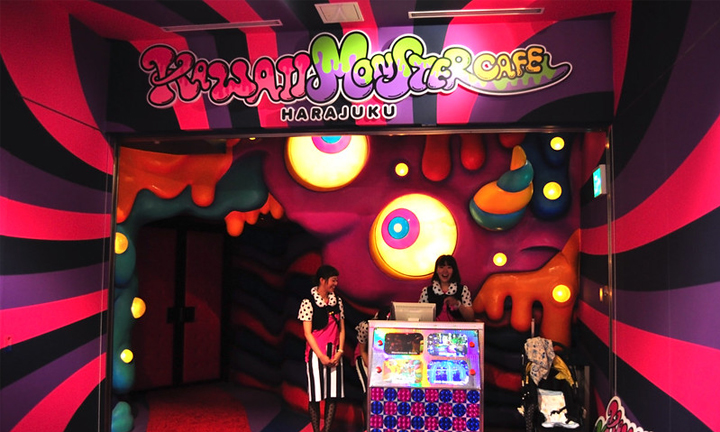 Kawaii Monster Cafe is a themed-cafe based on anything kawaii! located in Harajuku. The inside space is an instagram-worthy trend emporium that honors the colourful culture of Japan. Kawaii Monster Cafe sits in the entertainment district of Tokyo. So, understandably, this cafe is all about the 'kawaii' culture. All the staff dress up in the most quirky but cute outfits that you only associate with Japan.
  This is a spectacular picturesque cafe that has a wild and crazy creative setting that uses intensely bold colors. Even the meals and cakes here are conceptualized too, which makes it hard for you to eat!
  Maidreamin Cafe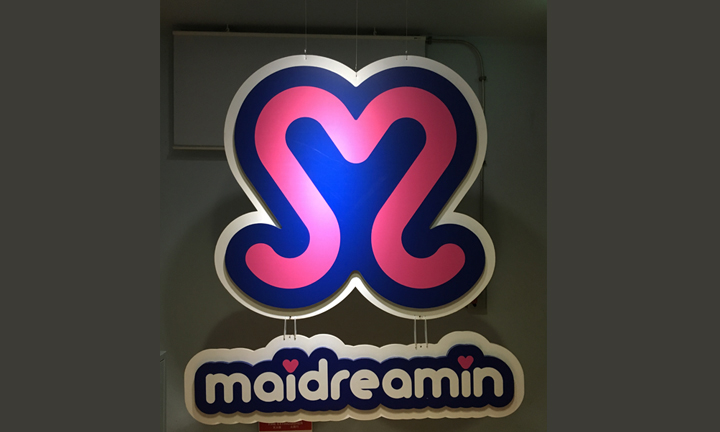 The concept of maid cafes, which is a subcategory of cosplay restaurants, draws popularity all around Japan. And Maidreamin Cafe is one of the notable ones to visit in Akihabara.
  This cafe gets their staff to role-play as maids and wait tables wearing skimpy but cute little maid outfits. The inside of the cafe resembles most of the setting in a Japanese anime show. Now, you can relive your fangirl dreams to star in an anime show. This is as close as you can get.
  Gundam Cafe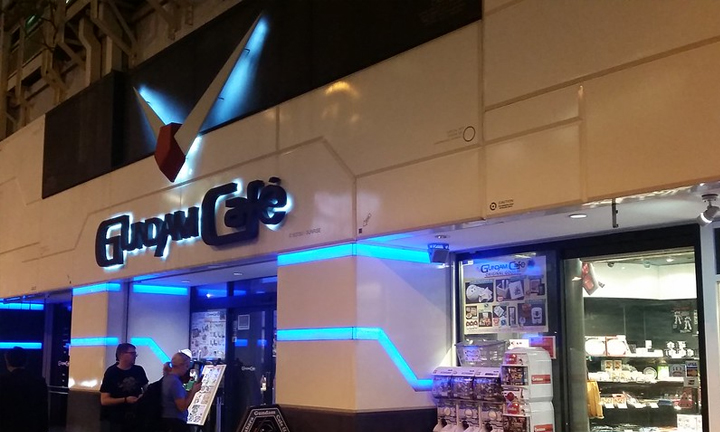 Gundam Cafe is a self-titled cafe that is inspired from the Japanese anime series called Gundam SEED. From the name itself, this is a Gundam-themed cafe that serves as the base of operations, where customers can enjoy the fantasy world of Gundam.
  The tall life-sized mobile suit Gundam statue hovering right next to the cafe presents as the landmark of the place.
  So, you don't have a hard time finding the place. The cafe displays a few Gundam memorabilia. You cannot help but feel like you're living through your childhood when you are inside the Gundam Cafe.
  Vampire CafeVampire Cafe is a gothic, vampire-themed restaurant in Ginza. This cafe is not for the faint of heart and weak of mind. The whole place is blanketed in blood-red color scheme with a dark, candlelit setting.
  Everything in this picturesque cafe is true to its concept. With menus which are cardboard shaped in caskets, loitering waiters all act as draculas, and a coffin! In the middle of the restaurant. Now, tell me that doesn't scream: run.
  Beware wherever you turn too, as there are grim, scary monsters lurking in unsuspecting corners of the cafe. If you don't get scared easily or squeamish, then you can't miss visiting this place.
  Sengoku Cafe
  Sengoku Cafe is a cafe that is inspired from the Age of Warring States Period in classic Japan. It is also called the Sengoku period. That is where this cafe gets their name from. Japan has always found a way to commemorate its culture and history in any form. In this case, this cafe.
  If you are into Japanese history, especially during the Sengoku Period, this is just the place. You might ask, what's a better way to eat good authentic Japanese cuisine? Dining with Samurai armor statues. Now, that's a real classic treat!
  Now, be sure to stop by at all these wonderful cafes that you will for sure enjoy and look forward to. Don't forget to take advantage of the picturesque feel and click your camera away to your heart's content. You got to make the most out of it, as you should to everything in life.
About J-snap
  If you are looking for a like-minded group who can join in on your quest to capture the best of Japan and what this country has to offer, worry no more. Just visit https://www.j-snap.com/en.
  J-snap builds connections between travelers from all over the world and local Japanese photographers in Japan. J-Snap guarantees a memorable trip with the services that they provide. With the help of everyone in J-snap, you can find for-hire Japanese photographers.
  While you enjoy Japan, they are assigned to accompany you and take pictures of you everywhere you go. Now, you can look back at the memories you had in Japan after you fly back home with the pictures you have that will last a lifetime.