2020/04/10
9 Reasons Why You Should Visit Japan at Least Once in Your Life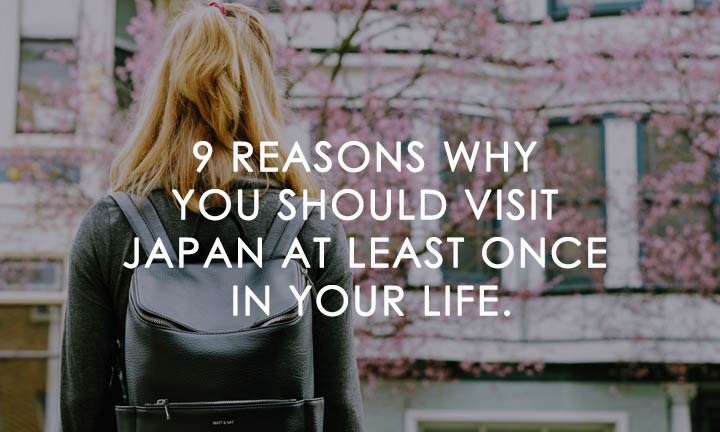 What are the reasons why Japan is worth a visit? Well, a lot of things spring to mind. The culture. The food. The art. It's definitely worth the visit. Japan is a unique country. And even though you might have an idea of what it's like in Japan, this beautiful country will definitely still surprise you!
  Here are nine reasons why we think every traveler should make it a point to add Japan in their travel list:
Japan perfectly blends the old with the new
  Japan is a perfect mix of heritage, culture, and modern comfort. In big cities in Japan, you can see skyscrapers, modern restaurants, and state-of-the-art facilities. But that does not mean the country has completely obsoleted its deep cultural heritage.
There are a lot of exquisite temples and shrines in Japan
  You can still visit old shrines and monuments that are carefully preserved over the centuries. Japan has a plethora of religious architectural structures in different regions of the country. In Kyoto, one of the most visited regions, there are around 2000 temples and shrines. Most of these structures stood for more than hundreds of years already, yet they remain to be as majestic as they were before.
  Are you already listing down your must-visit places in Japan? Here are some of the most picturesque temples and shrines that have stood the test of time:
 Meiju Jingu Shrine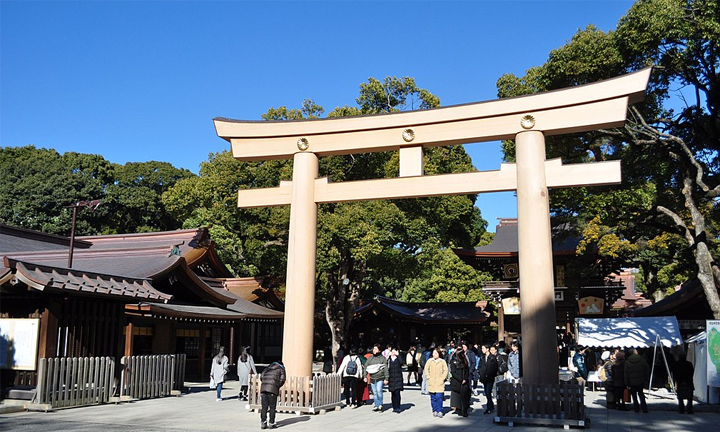 Meiju Jingu Japan perfectly blends the old with the new. Shrine was completed and dedicated to Emperor Meiji and the Empress Shoken in 1920. You can find the shrine beside the busy Harajuku Station. The shrine and the adjacent Yoyogi Park make up a huge forested part of a densely populated city.
 Kiyomizu-dera Temple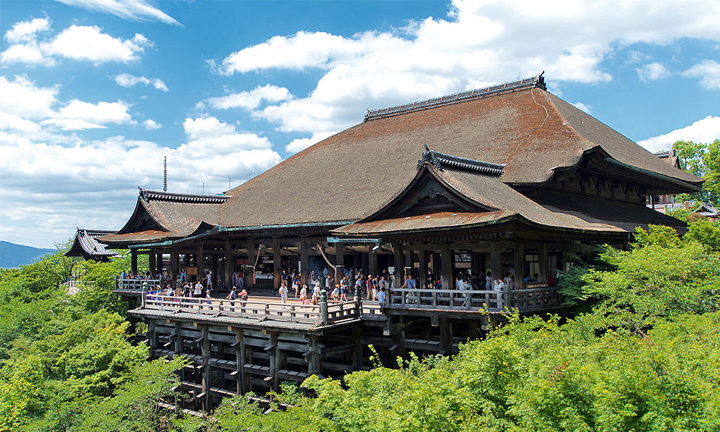 The Kiyomizu-dera temple, which stood since 778 AD, is one of the most celebrated temples in Kyoto, Japan. The central hall of the temple is appraised as a National Treasure. Another prominent reason to visit and see this place is the temple's wooden stage. The stage offers an incredible panoramic view of Kyoto in a sea of maples. Currently, the temple is undergoing renovations in some areas including its main hall but visitors are still permitted to enter the hall. The renovation is expected to be completed in 2021.
  You can find the temple in the eastern part of the Higashiyama area.
 To-ji Temple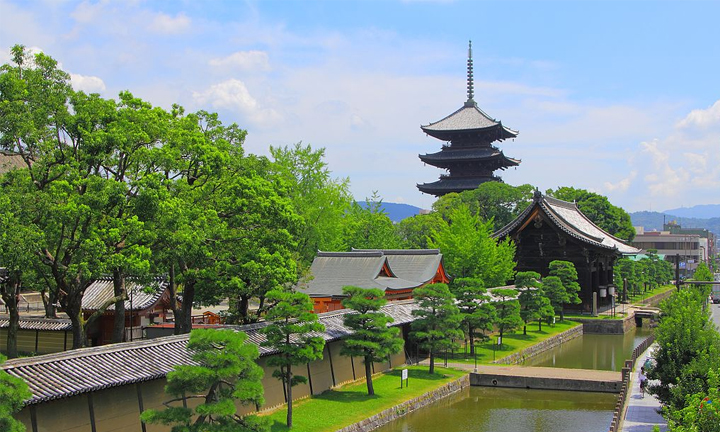 The Toji Temple stands in the east, and on the west side graced the Saiji Temple, which is now defunct. These temples served as Kyoto's guardian landmarks and are now a place for worshipping and offerings. Up to the present time, the temple is still one of the country's most important UNESCO World Heritage Sites.
  Three decades after its establishment, the temples went through a lot of developments in its architecture. Kobo Daishi, the then appointed head priest of To-ji, built large wooden buildings that still towers over To-ji today.
  If you want to tour around Toji Temple, you should definitely check out its five-story pagoda. The structure contained relics of Dainichi Nyorai, and is said to be a form of the historical Buddha himself.
The food is out of this world
  Japanese cuisine offers an abundance of gastronomical pleasures. Sushi might be the first dish that springs to mind when you think of Japanese food. But there's more to Japanese food than just sushi or ramen!
  Japanese restaurants range from yatai (mobile food stalls) to unique theme restaurants. A lot of food places are specialized in a single type of dish, while others offer diverse dishes.
  There's actually a wider range of amazing dishes to try in Japan. As an example, you can try Okonomiyaki pancakes which are made of cabbage and topped with a variety of options. Other foods to try in Japan are miso soup, gyoza, takoyaki, udon, yakitori, sashimi, tamagoyaki, tempura, and so much more.
It's easier to stick to your budget
  Undeniably, Japan can be very costly compared to most Asian countries. Fortunately, there are still ways to explore the country on a budget. Of course, it really depends on how much you are willing to shell out on your trip. For accommodation, you can choose Airbnb or capsule hotels over extravagant lodgings. Aside from that, many tourist spots in Japan are free, so you can certainly enjoy your stay while sticking to your budget!
  However, modes of transportation in Japan are quite expensive. So it's best to decide before your trip whether or not you need their railway pass.
It's clean and safe
  One of the first things you will notice when you are in Japan is how clean everywhere is. Everything in Japan is super clean and ordered. You'll never find any litter on the streets anywhere or litter bins for that matter. The cities in Japan are outstandingly well looked after. Graffiti is rare and people seldom throw trash on the ground.
  There is a prevailing idea in Japan that clean is good. Cleanliness is always important in every household. The adults teach their kids to value cleanliness and consider cleaning time as a part of their daily schedule.
  So if well-cleaned accommodation and restaurants sound like a delight for the neat freak in you, then Japan is definitely your must-visit!
It has the most beautiful cherry blossoms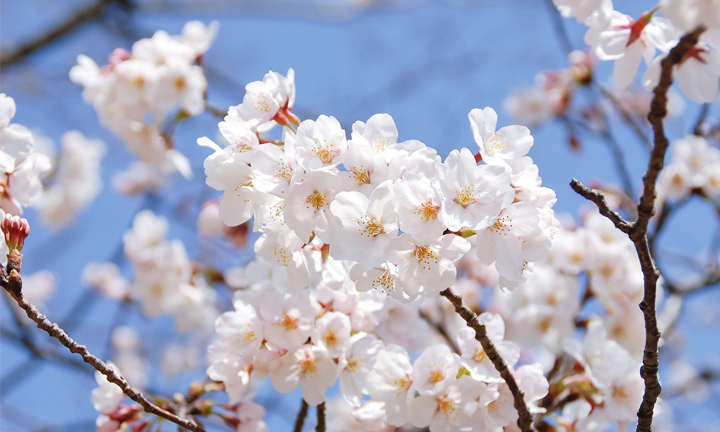 If seeing the cherry blossoms is on your bucket list, then Japan is the best place to be.
  Spring is the best season to visit Japan if you want to see the crowning glory of sakura. During the peak of the season, pink cherry blossoms usually cover the streets. It's definitely one of the most picturesque scenes you can come across with.
  When spring comes, not only the trees start to blossom, everything else in the country turns into a "pink" mode. Think fake cherry blossom flowers in stores, cherry blossom drinks and even food. You would see fake cherry blossom flowers and blossom-themed food and drinks in stores.
  Another key point, the blooming time of cherry trees varies every year, depending on the weather. If the weather during the weeks preceding the cherry blossom season is mild, the blooming time will happen early. If it is cold, blossoms will happen a bit later. Every year, the beginning of the blooming season can vary by as much as two weeks.
  Are you already mapping out your Japan itinerary? Check this article to see when and where to see the cherry blossoms in Japan in 2020.
It has the most efficient public transportation
  Commuting all around the city and country through train has never been easier and more efficient in Japan. The public transportation in the country never comes late and always departs on time.
  Thus, it's so easy to travel from one place to another with this level of efficiency and punctuality. This is really helpful when you plan to stay in the country for only a short time. With the limited time you have, you can already explore much of Japan.
It has one of the best natural landscapes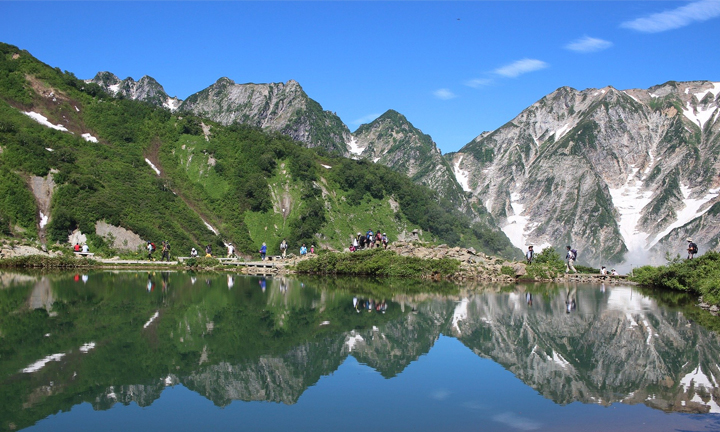 Japan is filled with amazing sceneries that are scattered across the country for you to soak in its natural beauty. For most people, the first things that come to mind when you think of Japan are skyscrapers and bright neon lights. However, there is a lot more to Japan than its urban landscapes.
  The extraordinary view of Mount Fuji, the lovely sight of Arashiyama bamboo forest, the temples and gardens, and the spectacular rocky mountains make Japan the perfect destination for nature and adventure lovers all year round.
  Japan has the most amazing people.
  There is a reason why some people think that Japan is the most polite country in the world. Well, Japanese people do seem to be rays of sunshine, don't they?
  To be more specific, taxi drivers are unfailingly courteous all the time. Department store attendants treat their customers with the utmost respect. Hotel concierges greet their guests with a dance of bows.
In conclusion…
  There is always a good reason why experienced and first-time travelers should give Japan a try. And with all these reasons in mind, we hope you get to explore their culture first-hand.
  If you do, be sure to check our photograph services, so when you go home, you bring with you memories that will last a lifetime.