2020/05/08
Tourists Love Cherry Blossoms for These 5 Reasons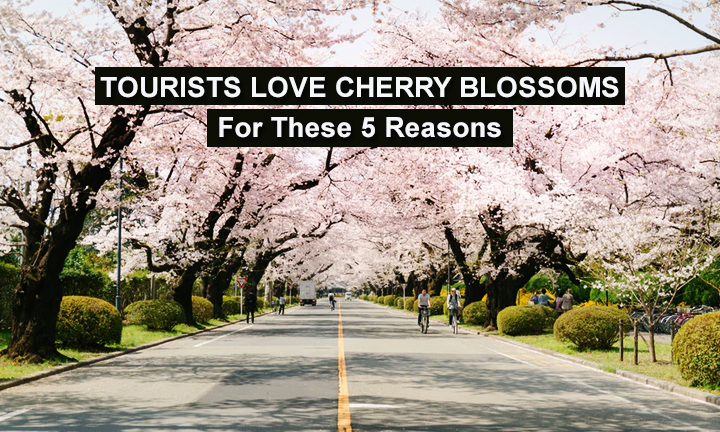 Japan is a country that is well known to travelers for its amazing cityscapes, rich culture, and natural landscapes. However, the land of the rising sun, as some may call it, has a few more interesting attractions.
  For example, the beloved cherry blossoms are one of the spectacles that tourists love to see. In fact, some tourists visit Japan to specifically witness thousands of cherry blossoms in bloom.
  After all, you won't see thousands of pink flowers hover above the treetops everyday. However, there are a few more interesting reasons why tourists really love this sight. In fact, you might even want to visit Japan for yourself after you find out these reasons.
1. Pop-Culture Influence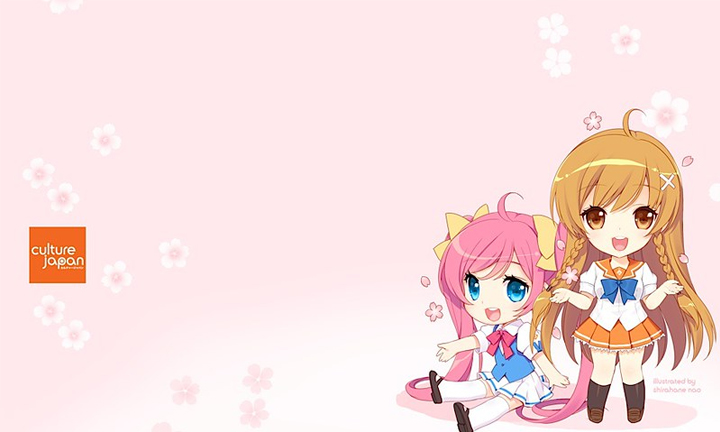 Japan is home to some of the most iconic pop-culture attractions that you'll find all over the world. In fact, Japanese films and television shows make up around 60 percent of our global animation-based entertainment. Additionally, most of these animation-based shows have something in common.
  And that's the fact they often portray emotional scenes alongside cherry blossom trees. If you haven't noticed this, you should check out some of the most popular animations and cartoons.
  You'll most likely find a scene with cherry blossoms in every single one of them. With this in mind, it's safe to say that cherry blossom trees are a strong and prominent part of Japanese culture.
  So whether it's for emotional significance or simple aesthetic, you can't deny its presence in Japanese culture.
2. Family Picnics
  If you're familiar with Japanese films, animations, or culture in general, you might already know about cherry-blossom-tree picnics.
Cherry blossoms, which are locally known as Sakura bloom on a specific season each year.
  This season occurs around March but can be as early as January or as late as April for some areas.
  During this season, locals love to savor the beautiful scene of abundant sakuras by having a nice family picnic.
  In fact, you can expect to see friends and families gather around public parks during this season.
  The best thing to do is to grab a bento box and a few cans of beer to help you relax and unwind.
  Finally, you can also make the most of this time to capture amazing pictures with you and your loved ones.
  After all, the sight of cherry blossoms can really make a photo more romantic if that's what you're looking for.
3. Flower Viewing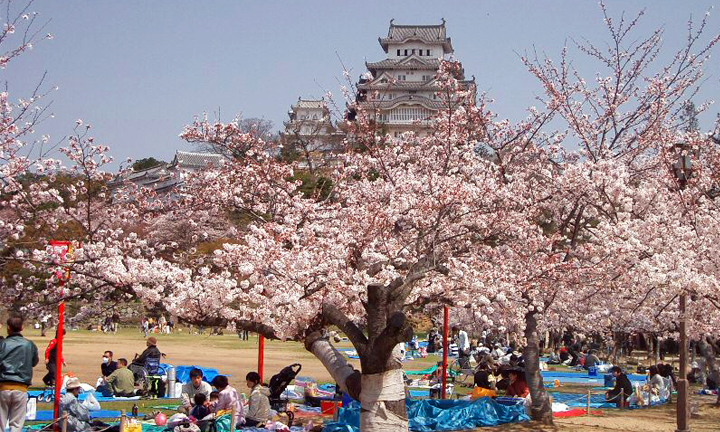 The activities and tourist attractions in Japan change according to the season that you visit. However, there's one activity in particular that you'll only get to enjoy during cherry blossom season and it's called Hanami.
  In english, the term Hanami translates as flower viewing or flower watching. Which means that during cherry blossom season, local and foreign tourists travel to specific locations to watch the beauty of cherry blossoms.
  There is nothing quite like the peaceful color that sakura trees have when they bloom. And aside from appreciating the beautiful colors of sakura trees, tourists also love to take lots of pictures.
  In fact, the abundance of pink blossoms will help you take amazing photos wherever you look. Some tourists even hire a personal photographer to take breathtaking photos of them.
  They practice hanami or cherry blossom viewing. So what are you waiting for? Book your trip around spring and expect the most amazing scenery of your life in Japan!
4. Cherry Blossom Treats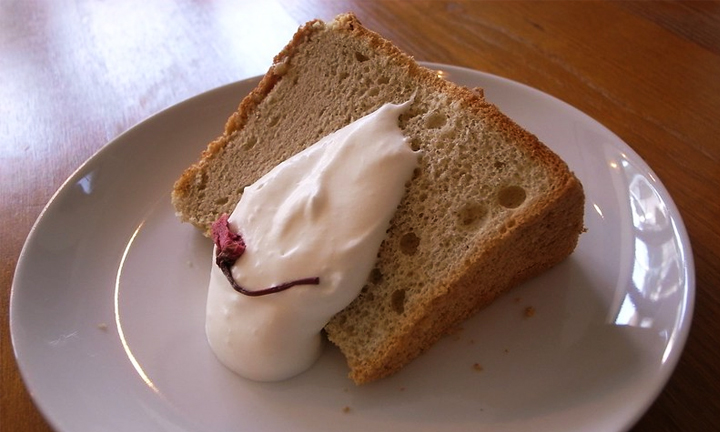 Another fun part about cherry blossom or sakura season is all the seasonal treats that you can enjoy. For starters, you can taste the unique flavor tea that's made with sakura flowers.
  Additionally, you can also find lots of different snacks that incorporate the flavors of cherry blossoms.
  From the scenic view to the flavors of their delicacies, the sakura blossoms are indeed the highlight of this season. Here are a few of the top treats to enjoy during the sakura season.
Sakura Sticky Rice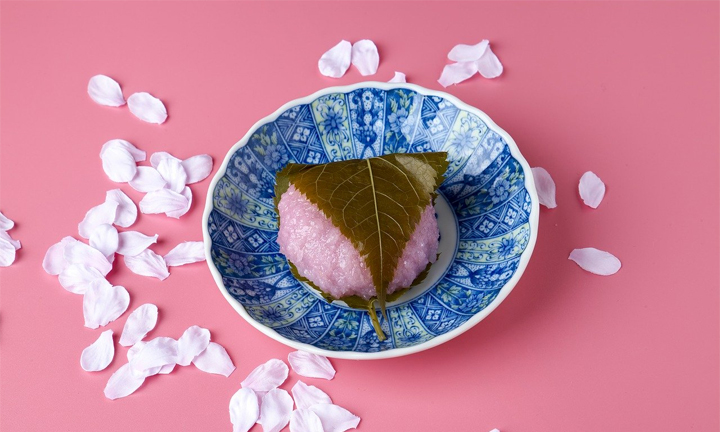 The first and most interesting treat that you should try is the sakura sticky rice. It's basically a sticky rice on a stick with the flavors of cherry blossoms.
  Although sticky rice on sticks are a pretty common snack in Japan, you won't always find ones with sakura flavor.
  In fact, some people would describe its taste as something like a flower. However, you should try one for yourself to really determine how it tastes.
  Additionally, you can also find assorted flavors like sesame, black bean, and a lot more.
  So if you enjoy tasting unique flavored snacks, the sacura sticky rice should definitely be on the top of your list. Whether it's sweet or savory, sticky rice is something that every tourist should try in Japan.
Sakura Bread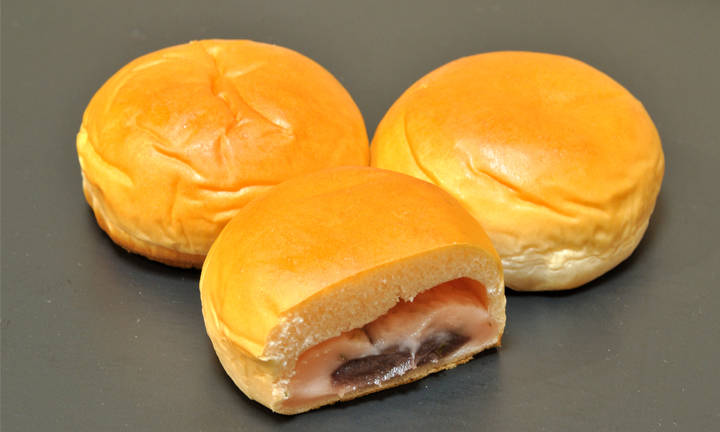 If you enjoy eating bread, then the sakura-filled bun is something you should look forward to. After all, you're only going to find this flavor during the sakura season in Japan.
  In fact, how could you even imagine finding a warm fluffy bread that's usually stuffed with cherry blossom flowers! If that doesn't peak your interest, we don't know what will.
  But seriously, if you're looking for a fun snack to enjoy, we highly recommend visiting local bakeries.
  That's because they'll most likely have some fun flavors for you to choose from. So you can pick different kinds and share them with your friends and family.
Sakura Tea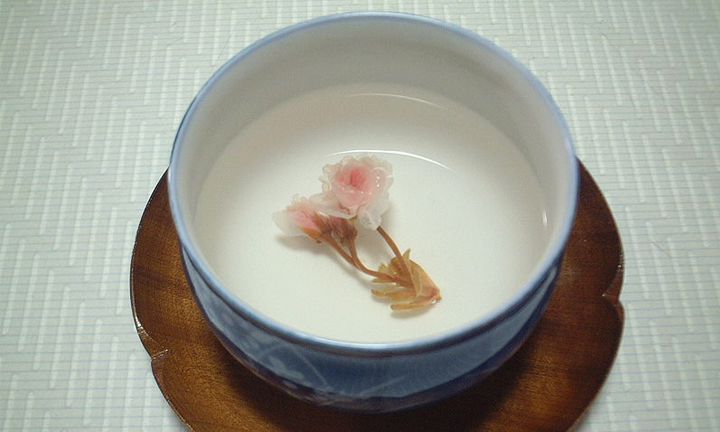 The last treat on our list is the most alluring sakura-flavored tea that you can only try during this season.
  Similar to your common tea, you can expect to see real sakura flowers floating on your tea pot.
  However, the unique aspect of this tea is the fact that you'll only get to try it when cherry blossoms bloom.
  In other words, if you want an authentic experience, you should definitely visit Japan when sakura trees start to blossom.
5. Sakura Season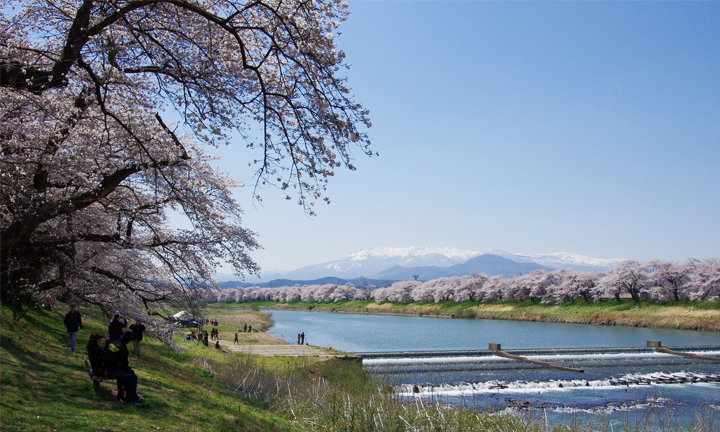 As mentioned before, sakura trees don't always bloom which makes them look slightly barren during the rest of the year. And that's one of the reasons that makes cherry blossom season or sakura season so beautiful.
  It's the only short period of the year when people get to see and experience the beauty of thousands of cherry blossoms at once. In fact, the blossoming sakuras create a unique atmosphere that you can't find anywhere else in the world.
  And for this reason, a lot of tourists really make the time and effort to visit Japan during the sakura season.
  During this season, you should be sure to wear vibrant clothes and take lots of pictures. After all, the chance to capture scenic shots of breathtaking cherry blossoms only happens within a couple of months.
  After that, the flowers will start to disappear and you'll find yourself missing their company. Additionally, you can drastically improve this experience by hiring a local photographer to capture your moments.
  Imagine yourself having an seemingly endless photoshoot amidst thousands of cherry blossoms.
Visiting During Sakura Season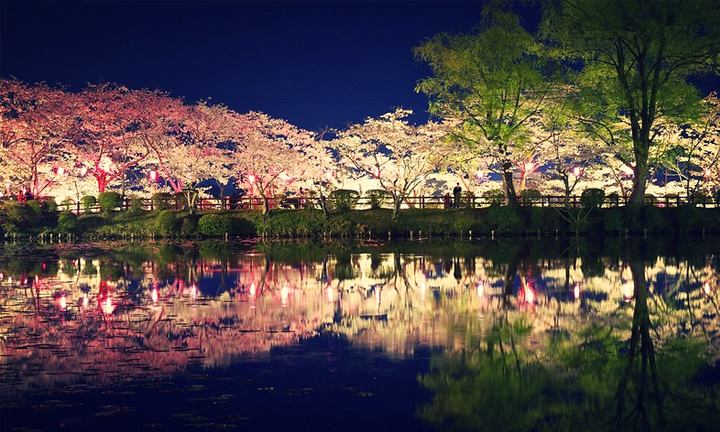 If you want to fully enjoy the experience of cherry blossoms, you need to plan ahead of time. After all, the cherry blossom season only happens in a couple of months per year.
  In other words, you need to plan the month, location, and number of days that you'll be staying in Japan.
  Additionally, we also have a few tips that can help make this trip come true. Read on and find out how you can immerse in Japan's sakura season.
When to Visit Japan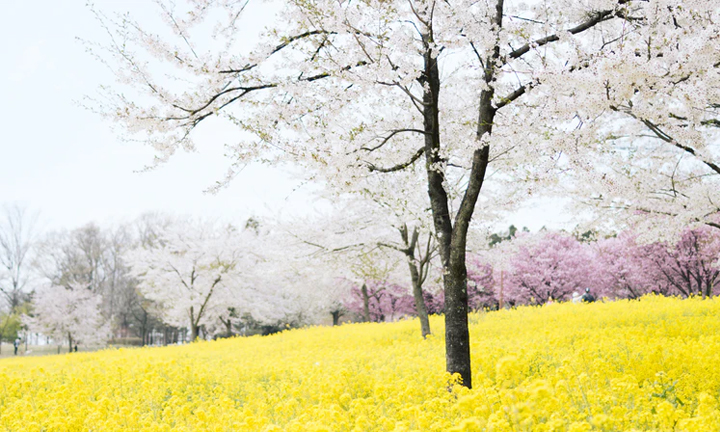 If you want to take amazing photographs of sakura blossoms, you need to visit Japan during spring.
  After all, this is the only season when you'll find sakura trees in bloom. However, the exact month of the sakura season can change depending on the place that you're visiting.
  This is because different parts of Japan experience distinct climate conditions that often make sakuras bloom faster or slower.
  Therefore, you should make sure that your travel dates match up with the time when the cherry blossoms bloom.
  To simplify things, you can expect sakuras to blossom faster in the southern parts of Japan where it's warmer.
  In contrast, the northern parts of Japan stays a little colder so the sakuras tend to bloom later.
  Additionally, weather conditions and other natural factors can also affect the exact dates of when the flowers start to bloom.
  That's why it's very important to check yearly forecasts of cherry blossom seasons in Japan. In fact, planning your exact dates is more crucial if you are going on a short trip.
  But don't worry because we have few guidelines for you to follow. In fact, check out our list of cities and their likely months for sakura blossoms.
January
 Naha
 March
 Kagoshima
 Kumamoto
 Fukuoka
 Matsuyama
 Takamatsu
 Hiroshima
 Kobe
 Osaka
 Kyoto
 Nagoya
 Yokohama
 Tokyo
April
 Nara
 Kanazawa
 Takayama
 Matsumoto
May
Pack the Right Clothes
  Finally, the last thing you should consider is packing the right clothes. After all, you can enjoy the moments better when you're wearing comfortable clothes.
  And to do this, you need to match your outfit with your destination's climate and weather conditions.
  Since sakuras bloom during spring, you can expect to wear lighter clothes. However, if you're not used to cold weather, you can always bring an extra jacket or two.
  After all, when you visit Japan in earlier months, the cold temperatures of winter still linger in the air.
  Additionally, don't forget to book your accommodations before hand so you won't have to worry during your trip. In fact, booking your accomodations in advance can help you save money on promos and other percs.
  Finally, you can also download some travel apps to help you navigate through japan. After all, foreigners tend to find it difficult to communicate with the locals. So plan your dates, book your accommodations, and enjoy the view of sakuras in bloom!